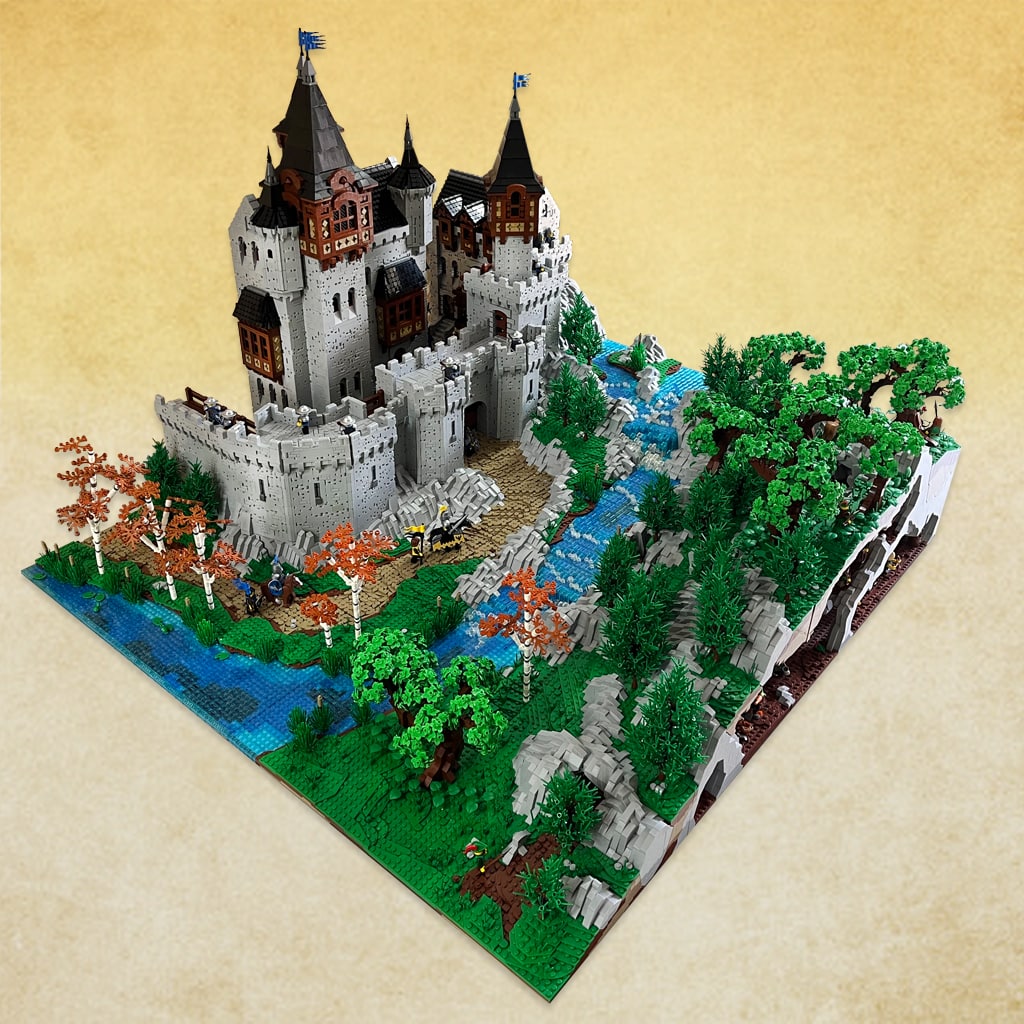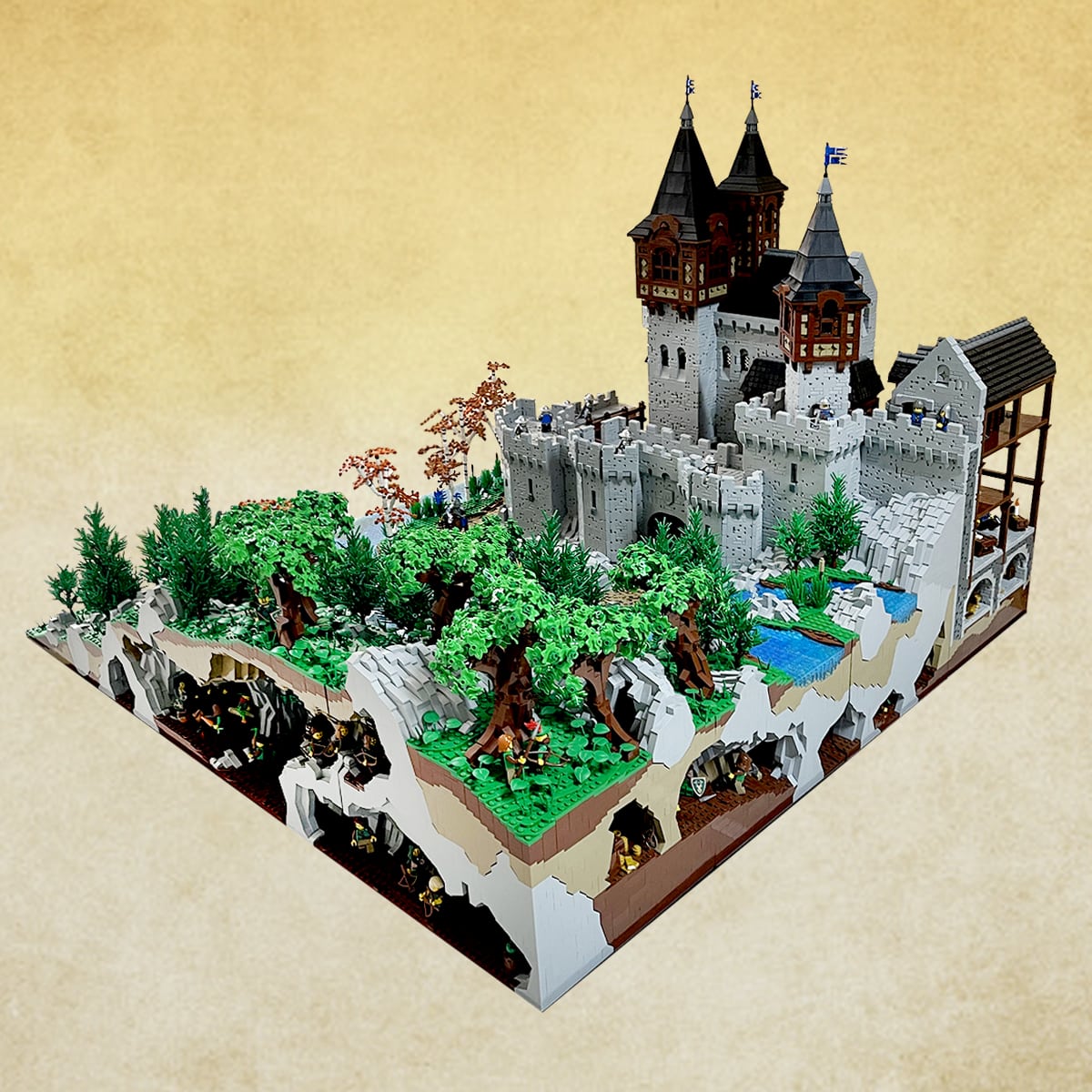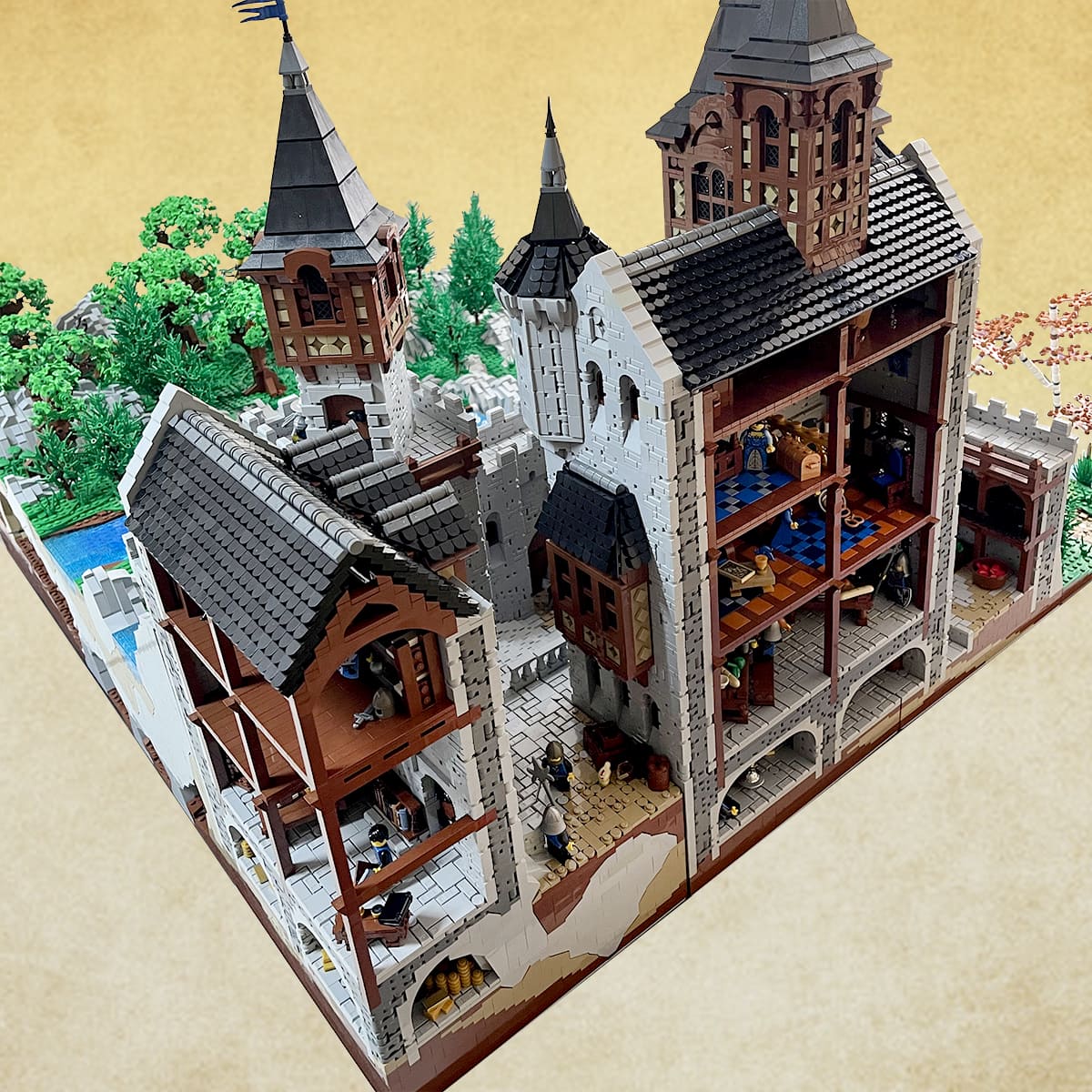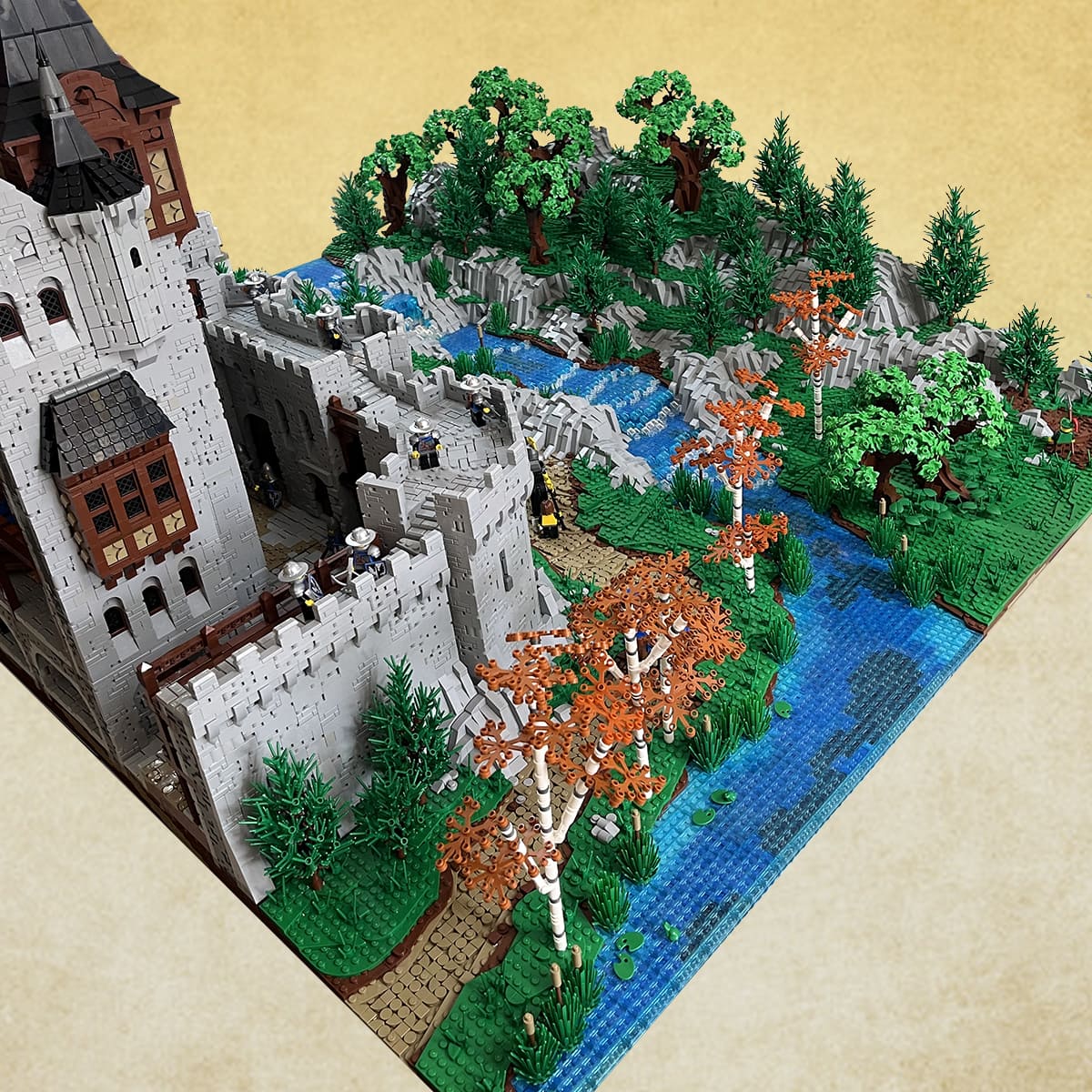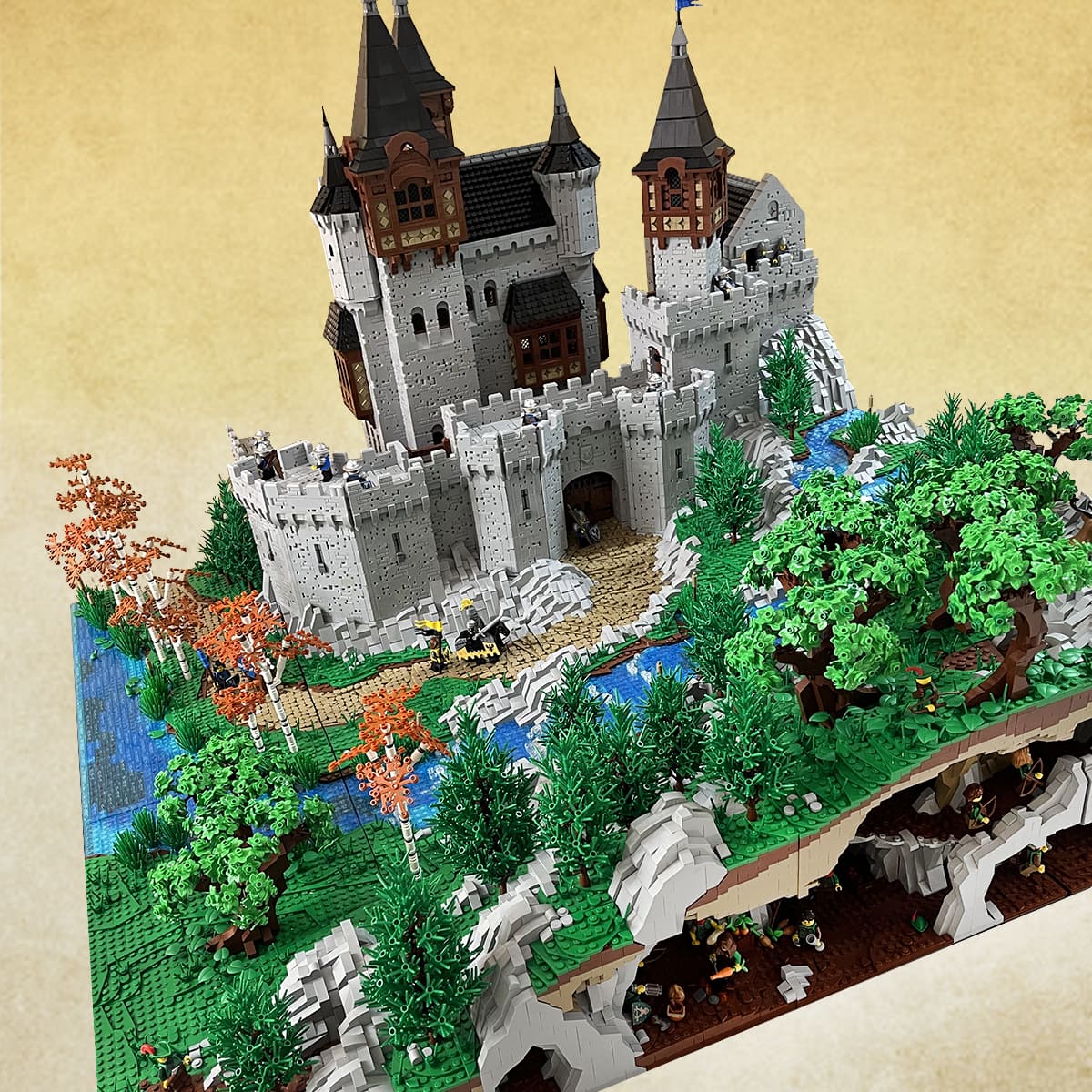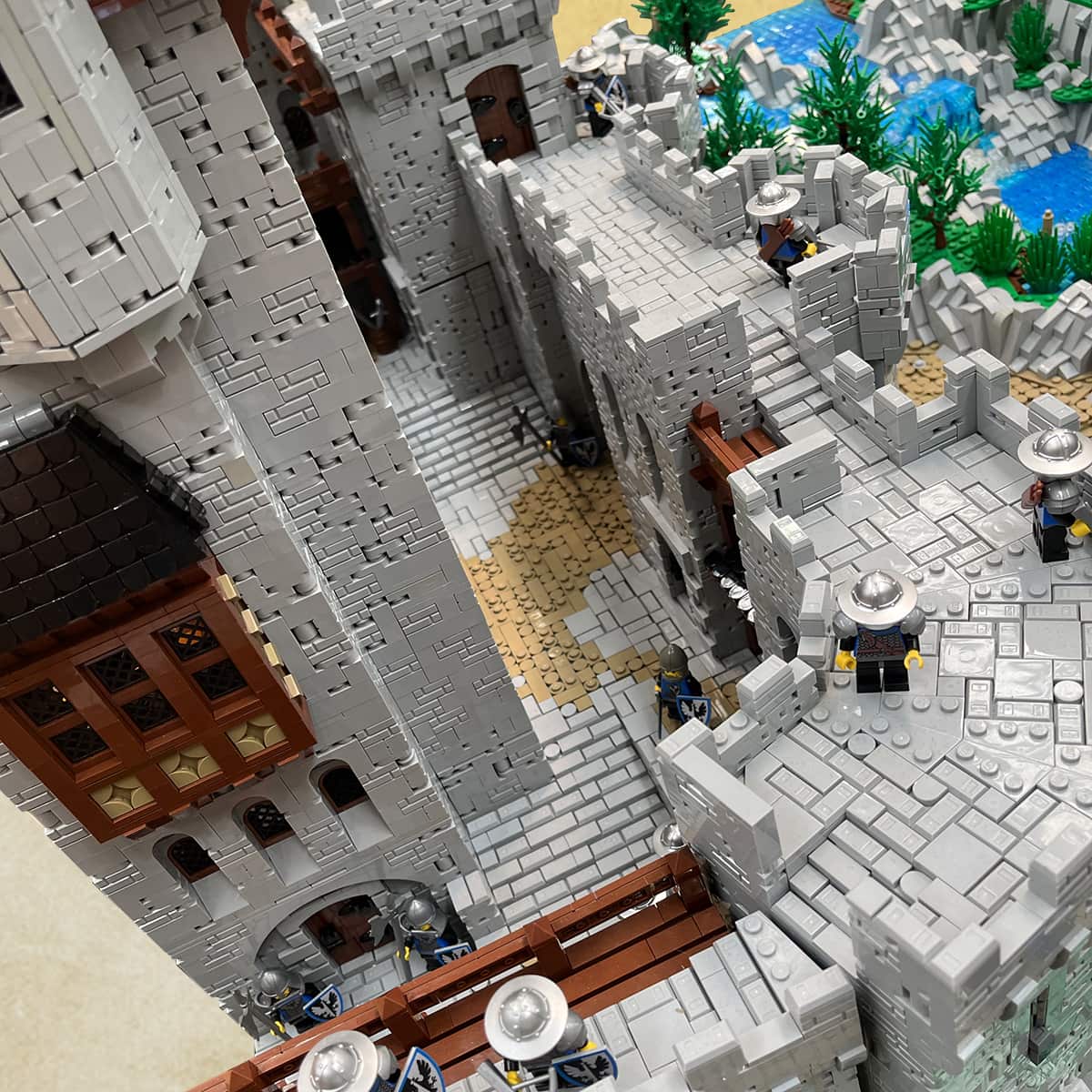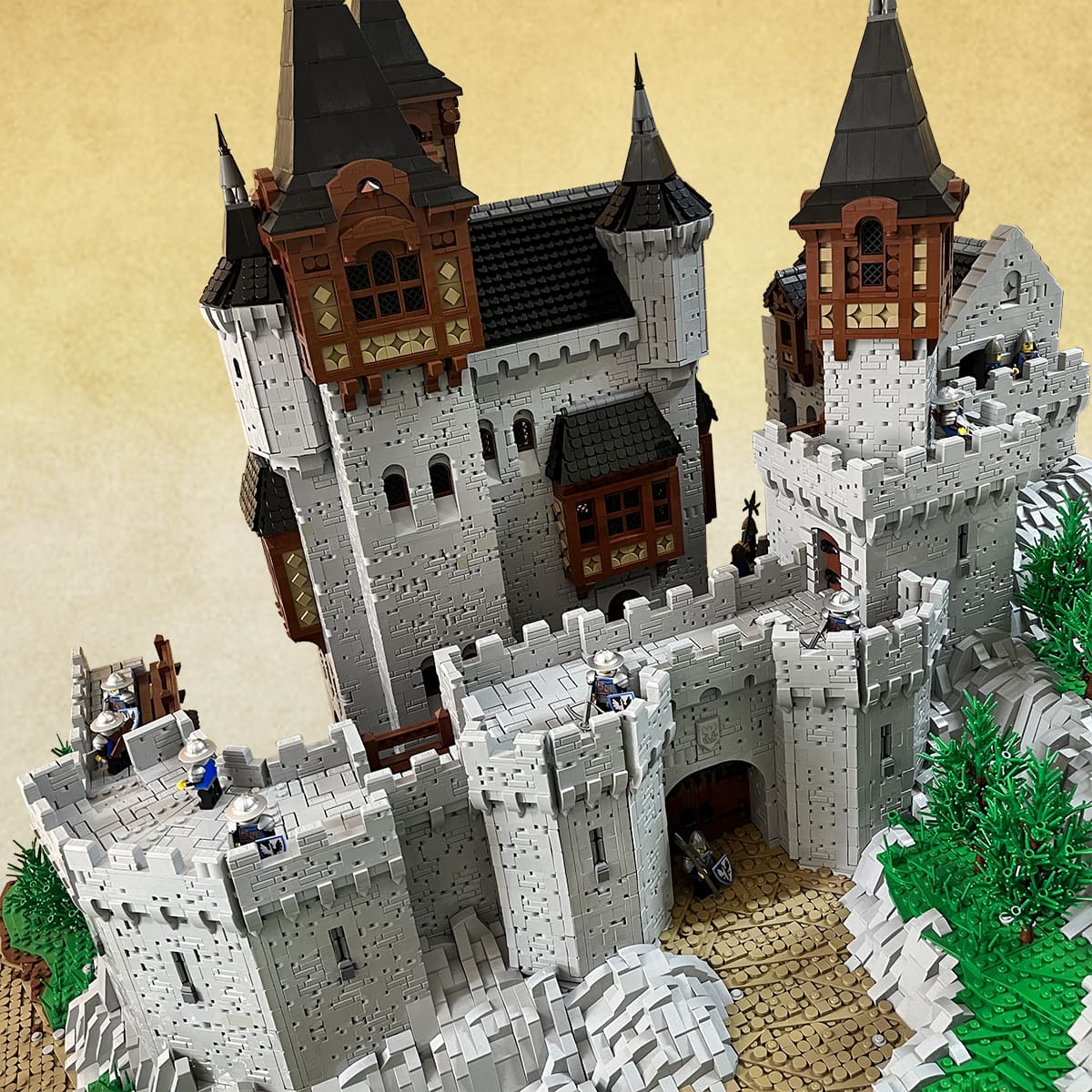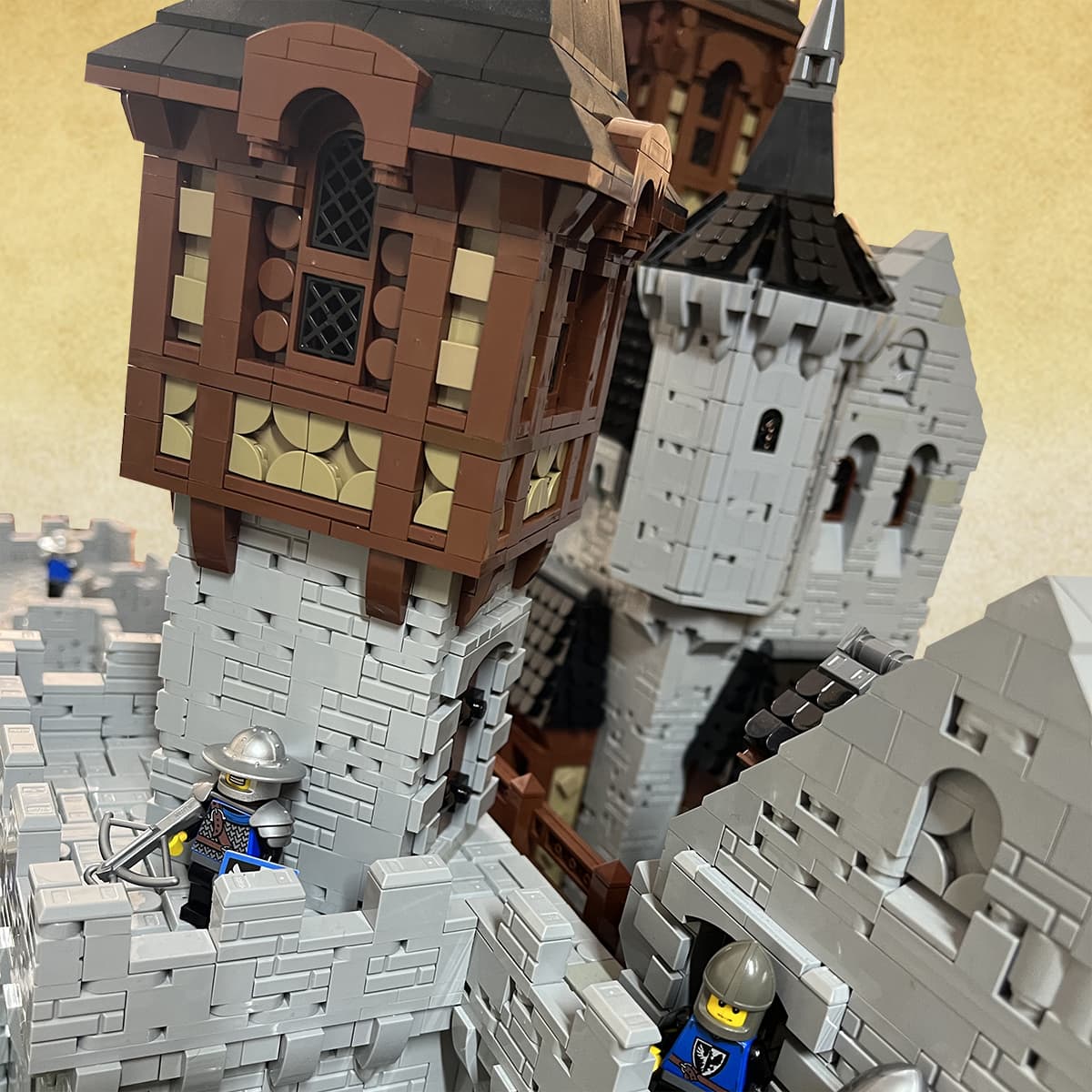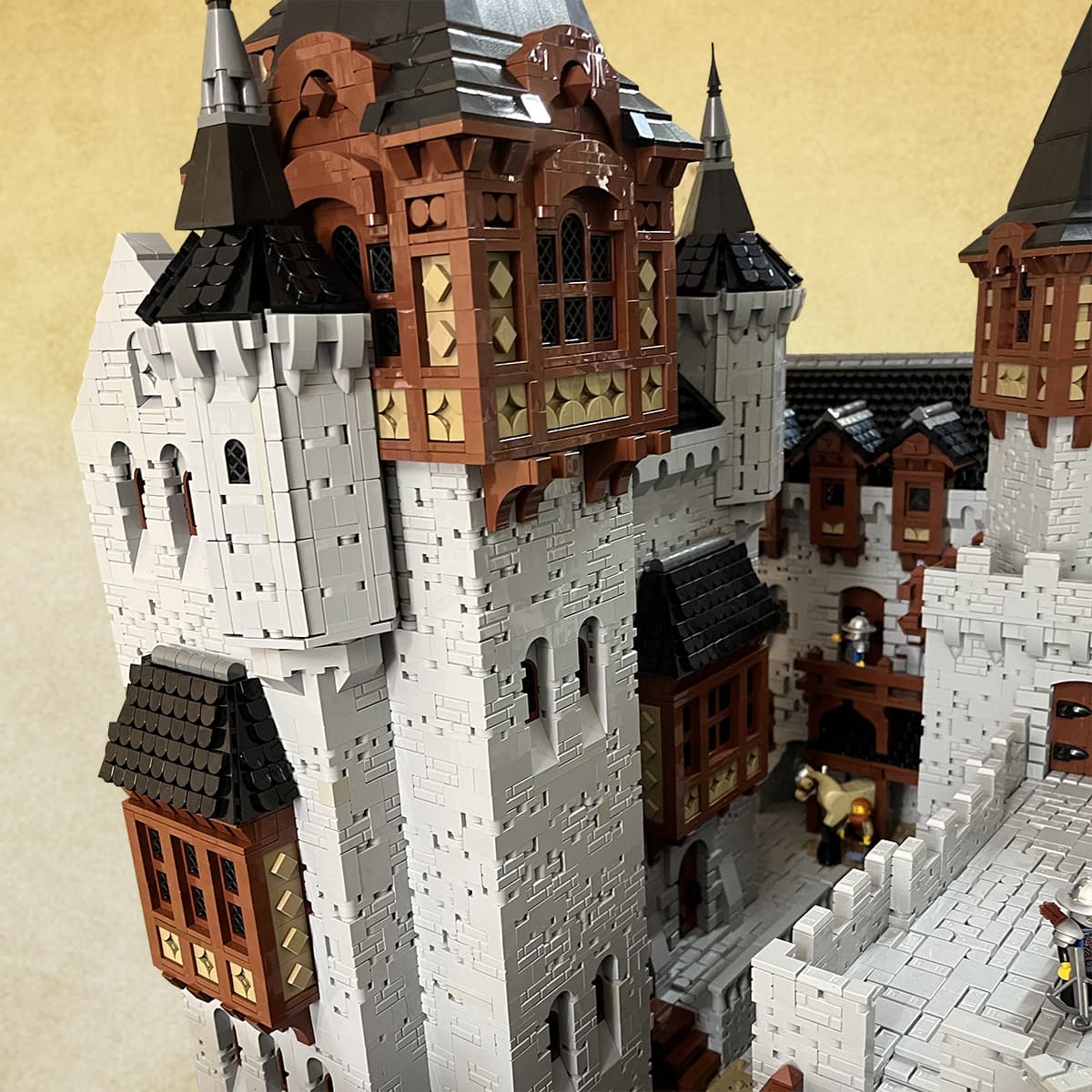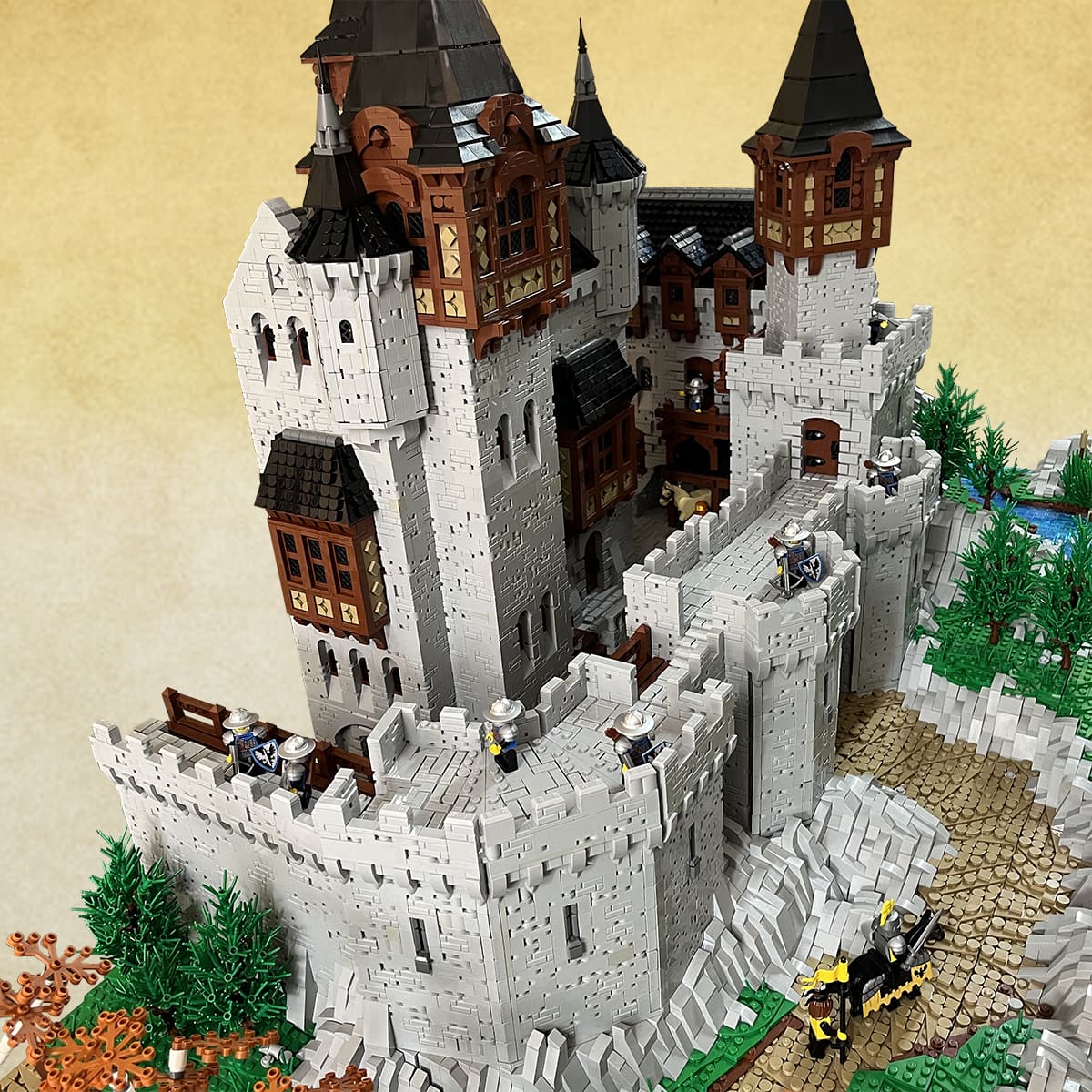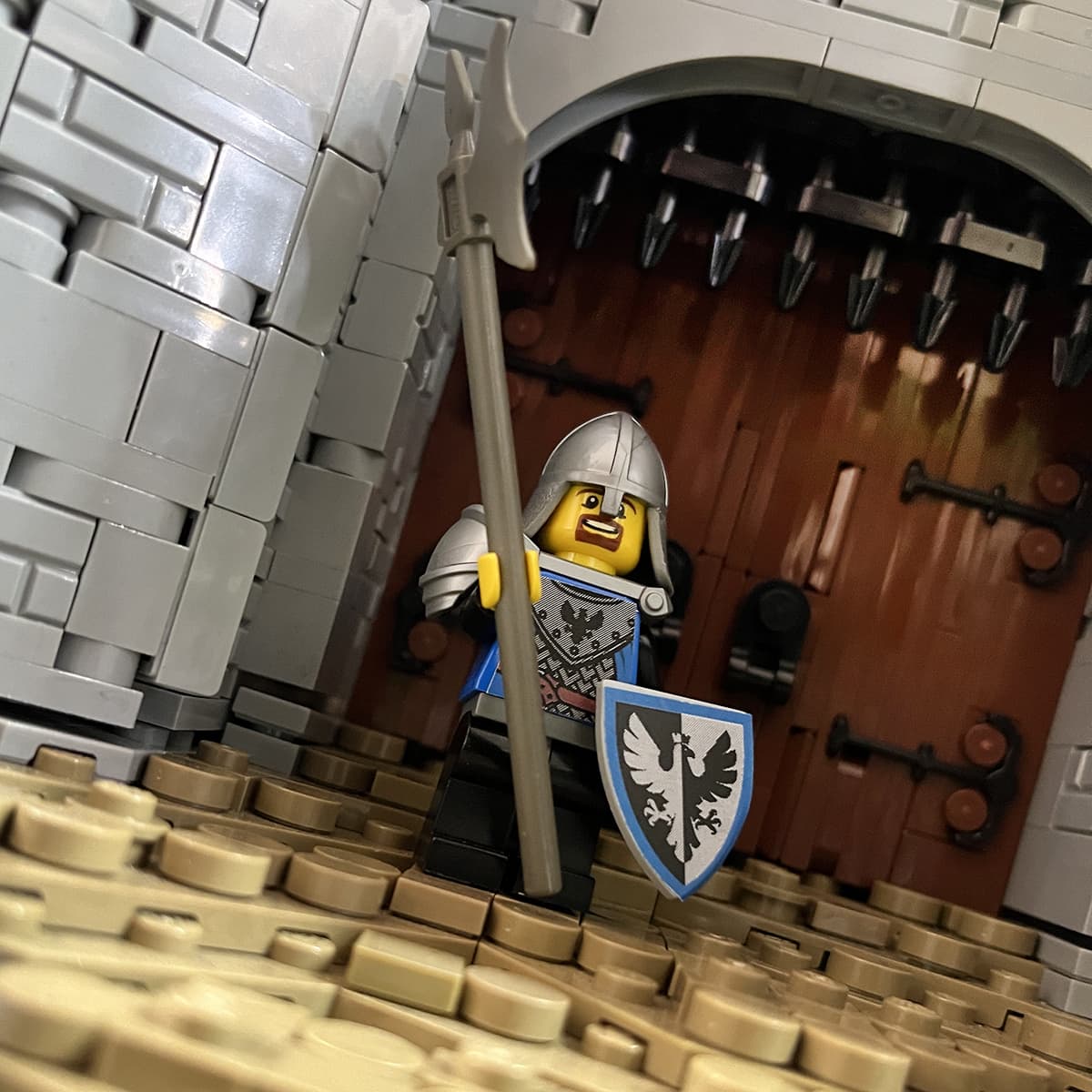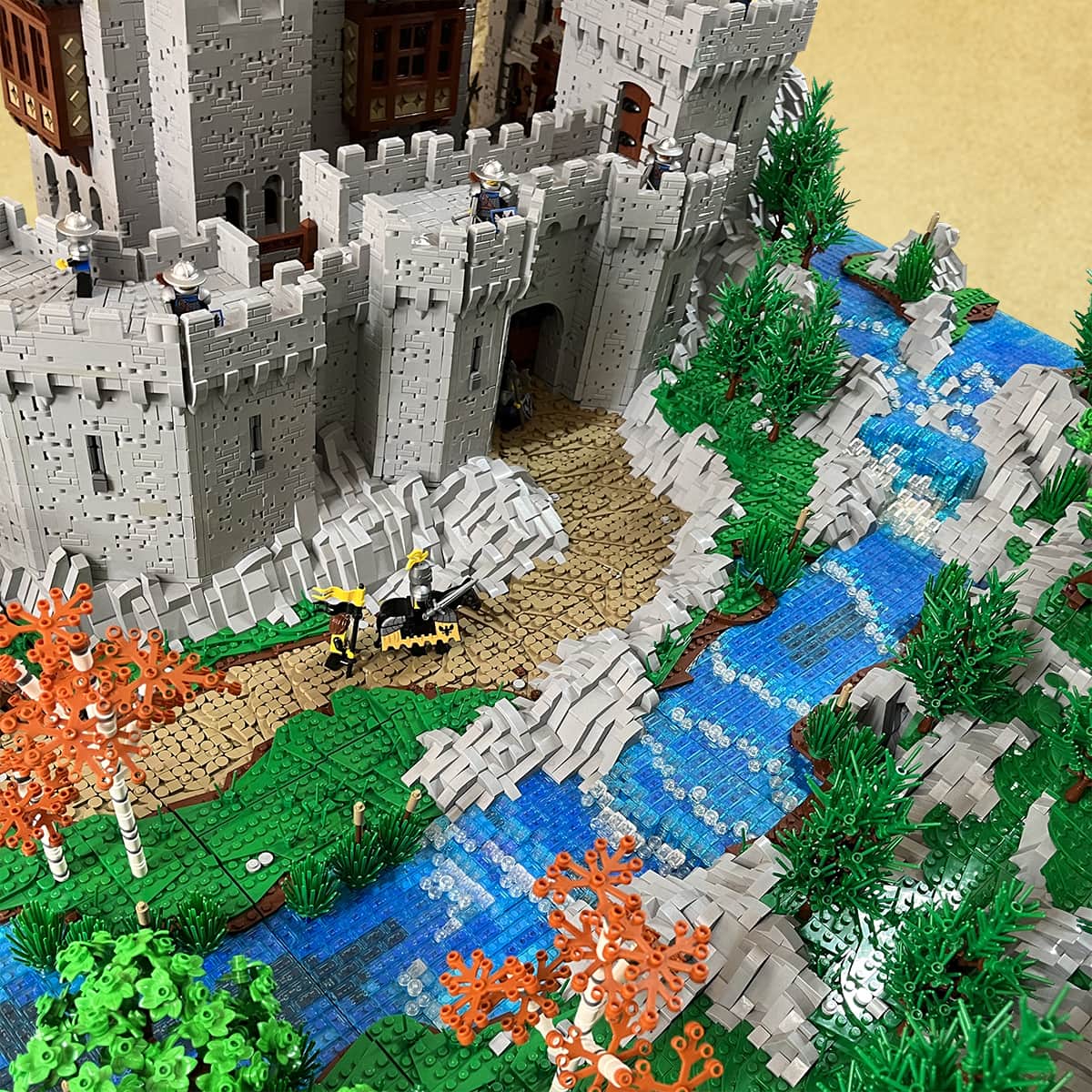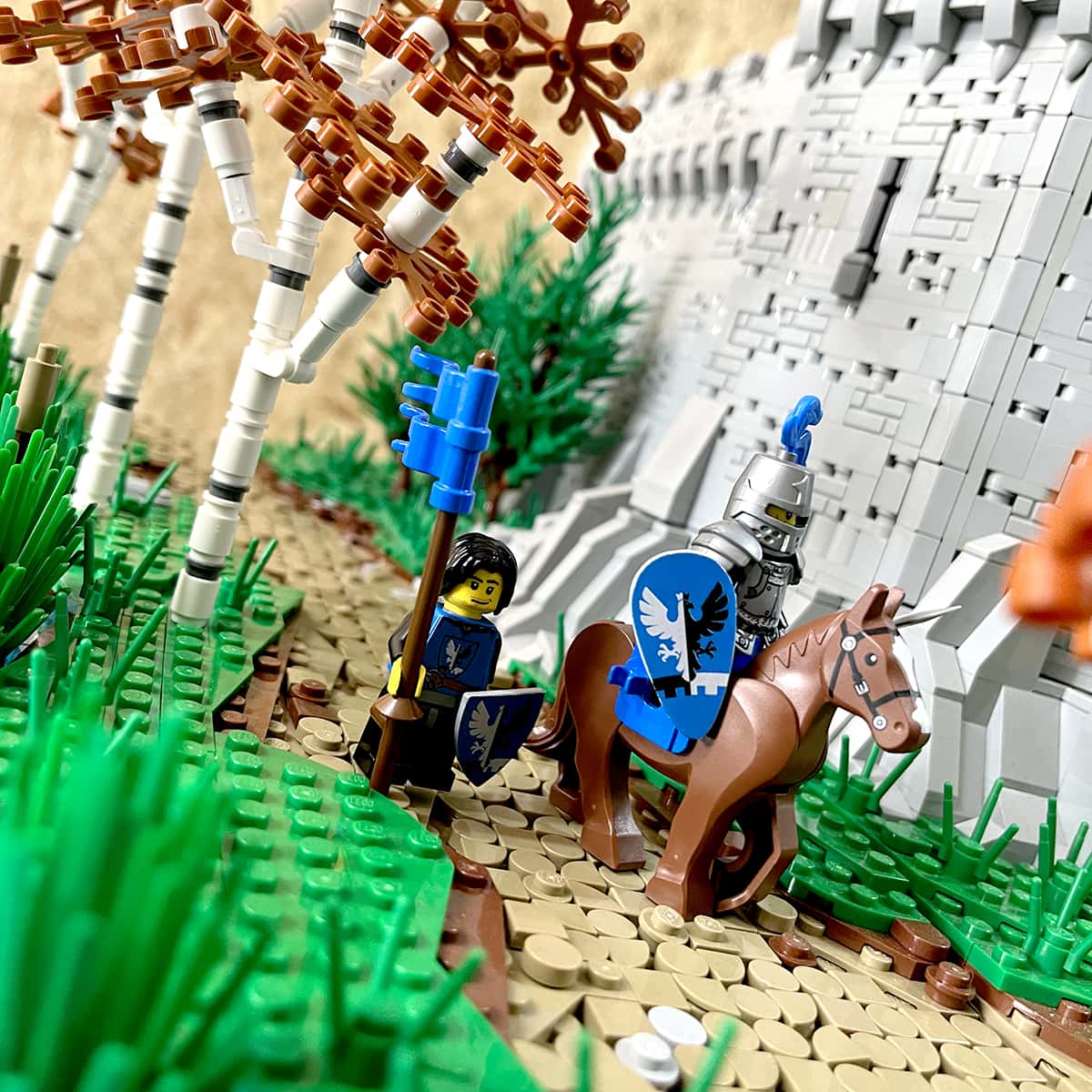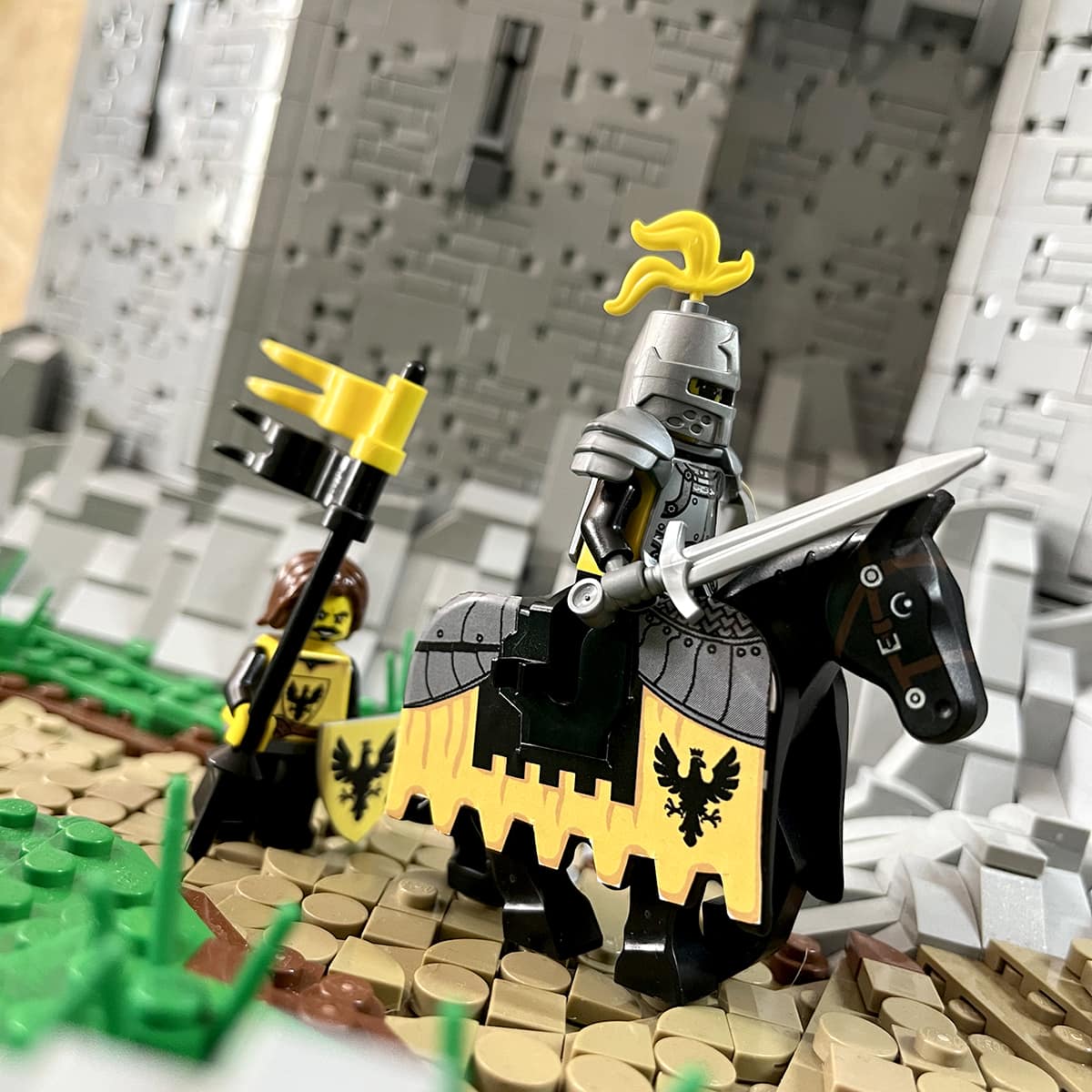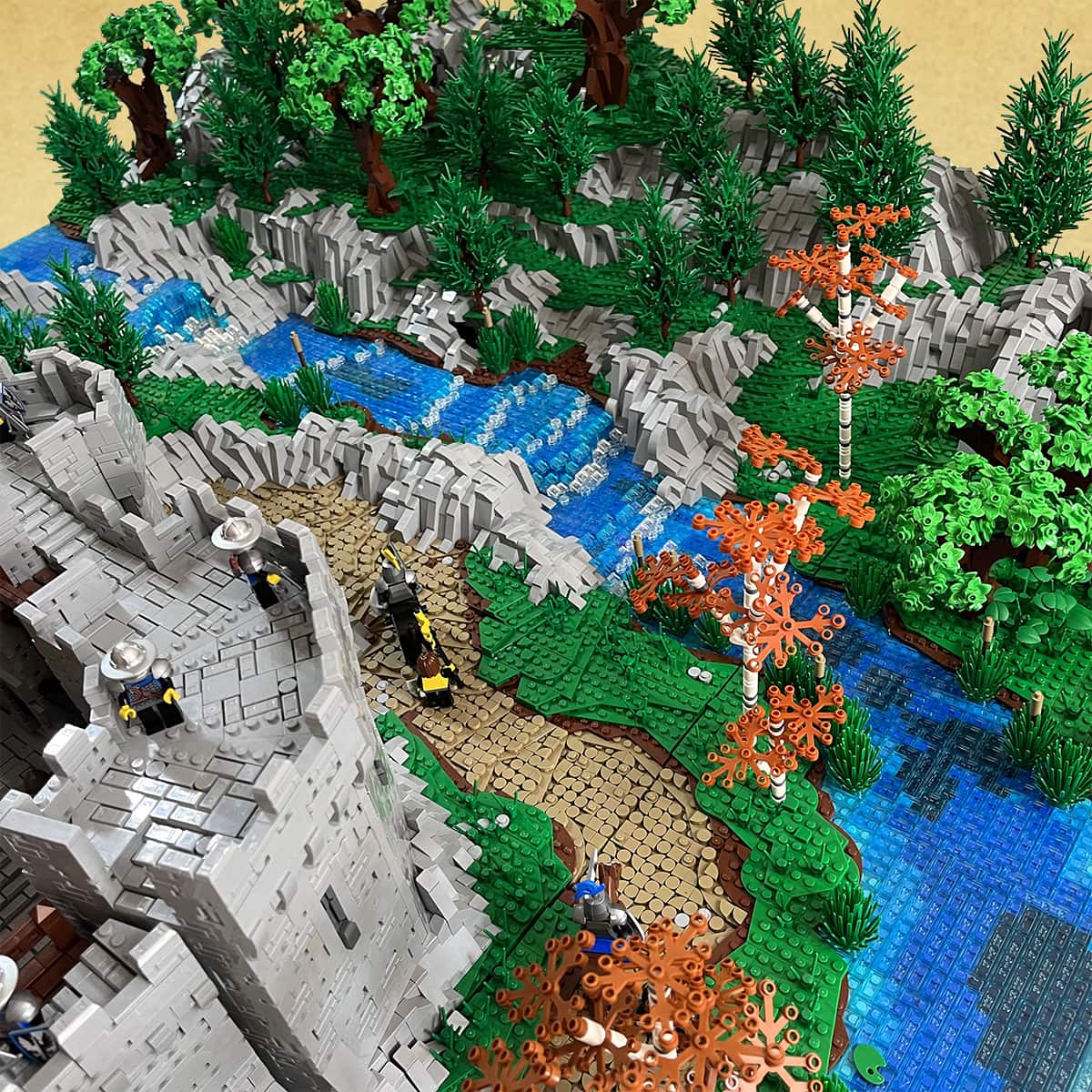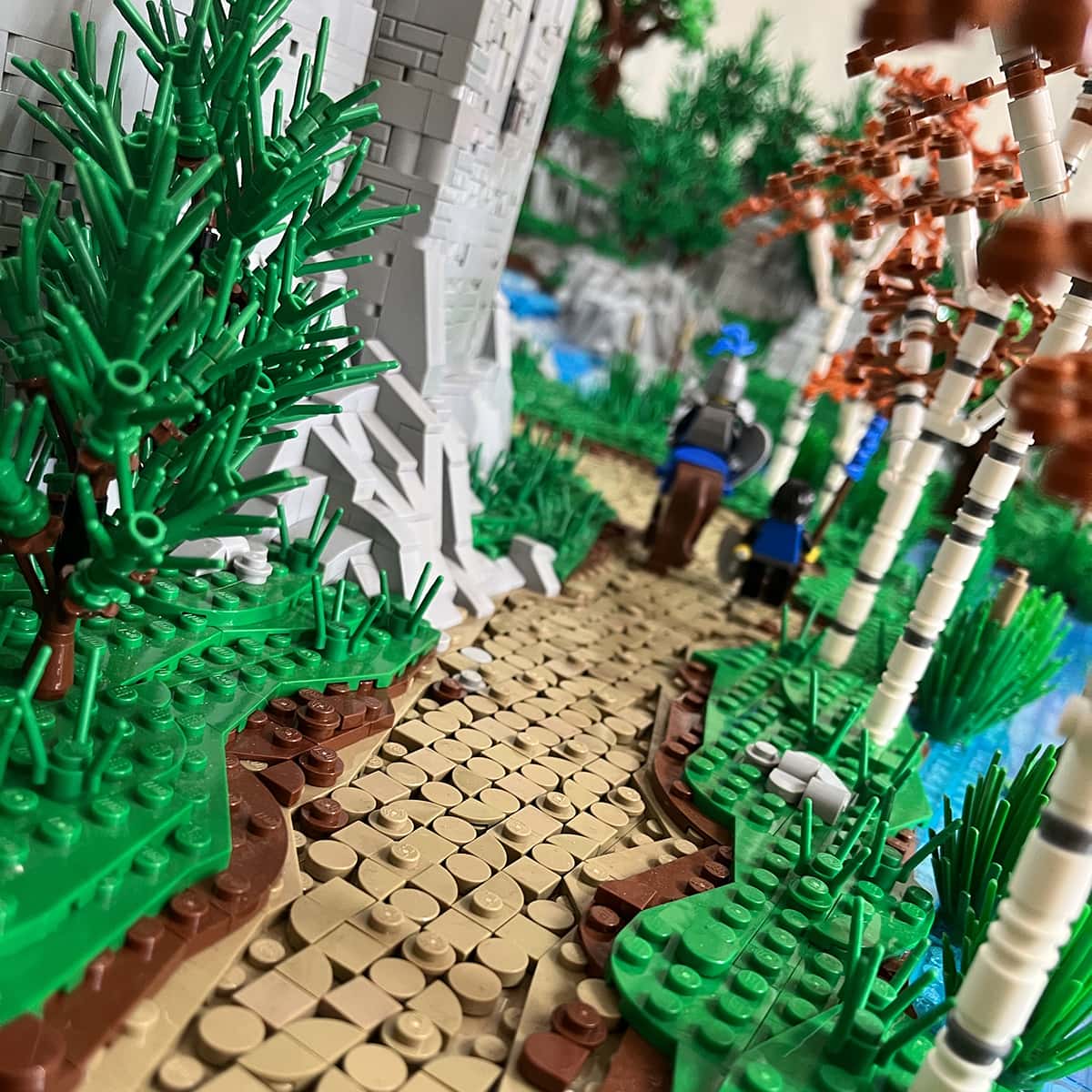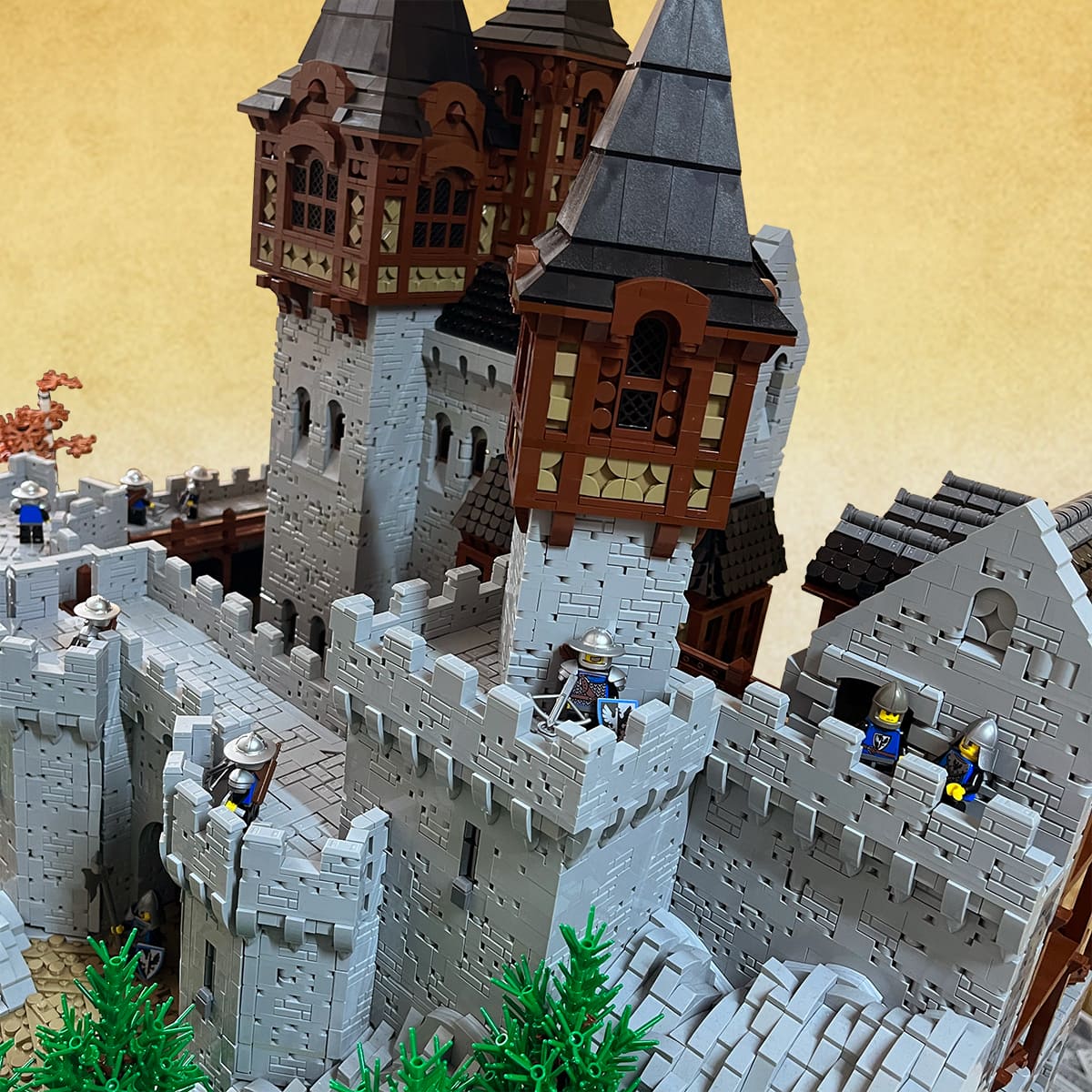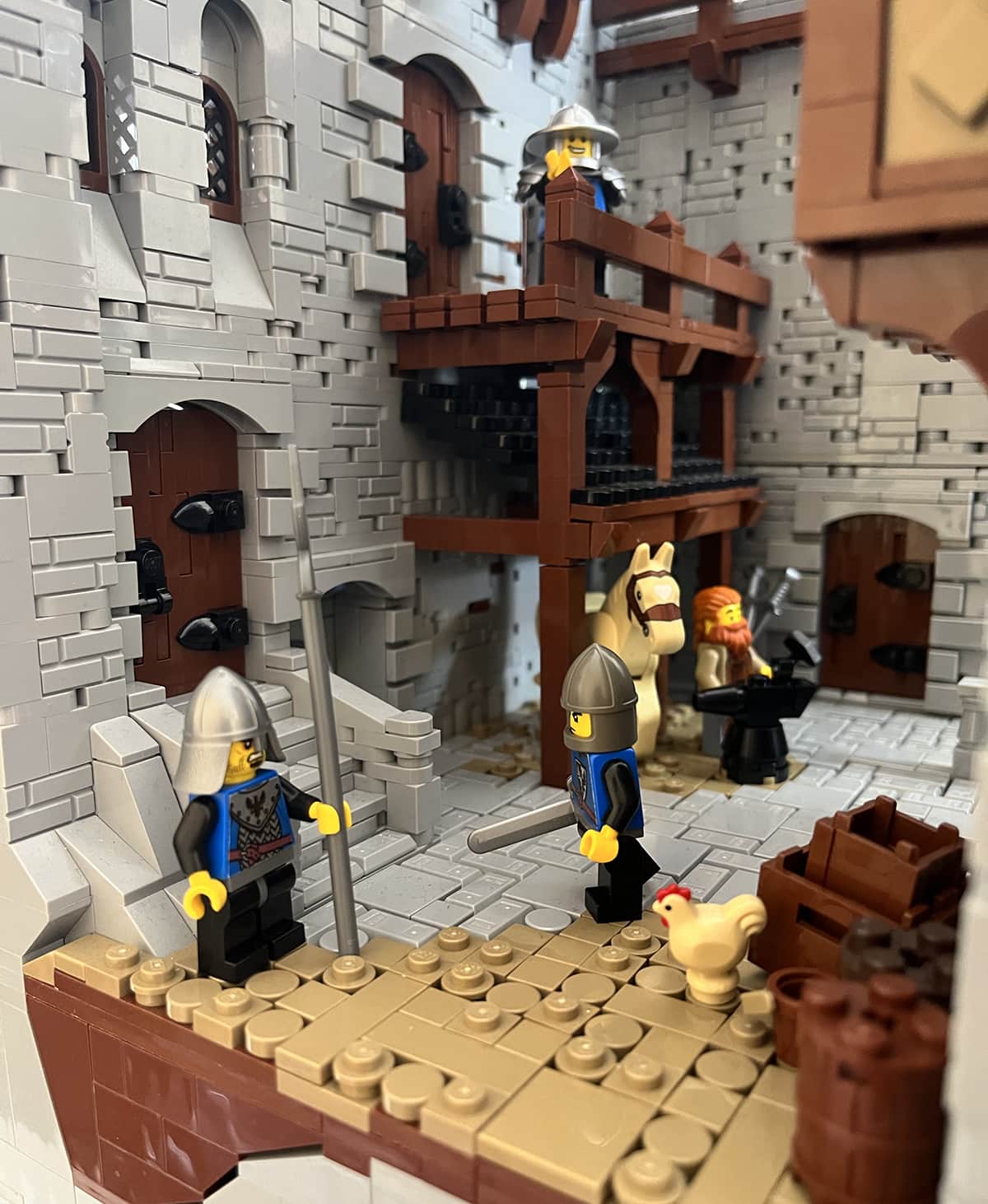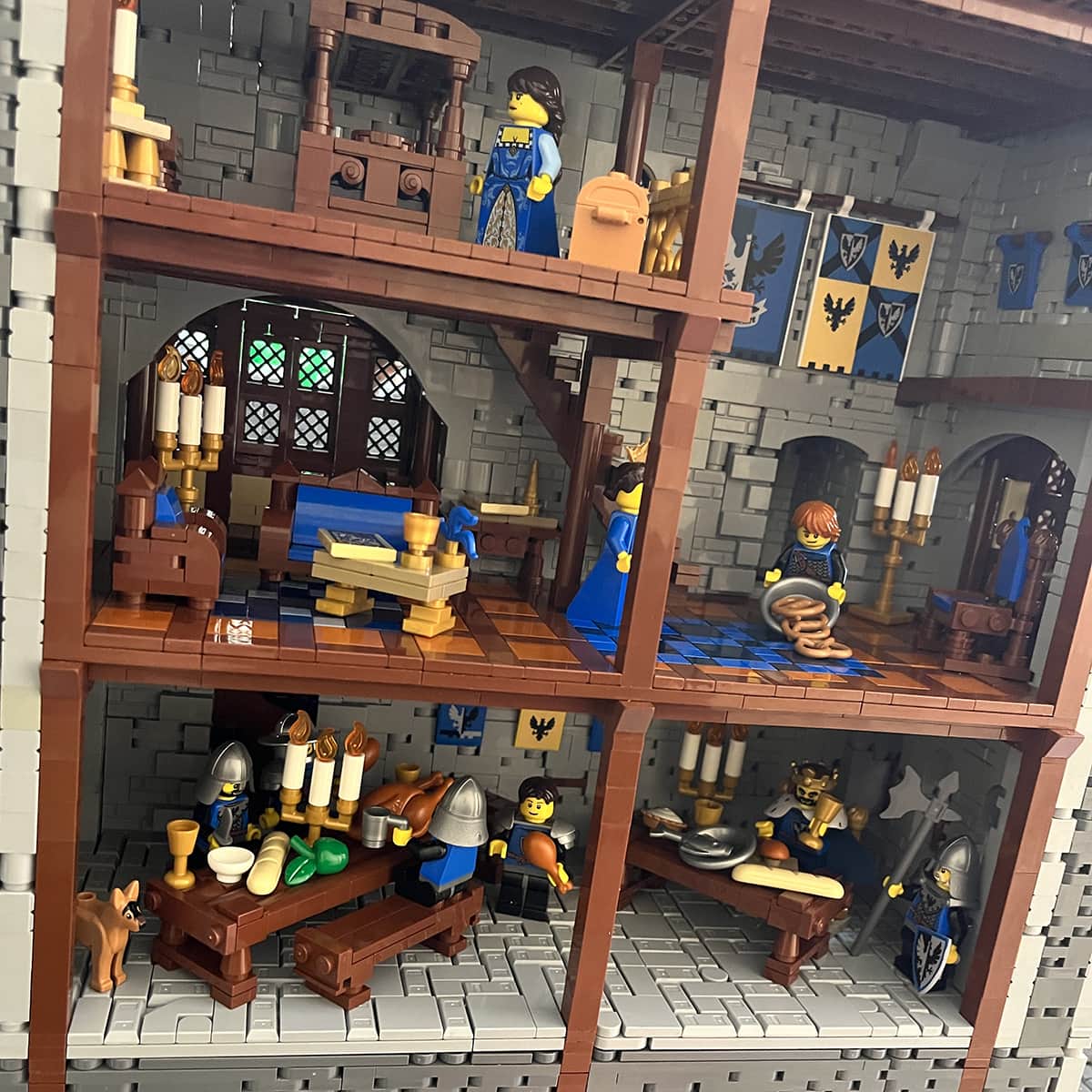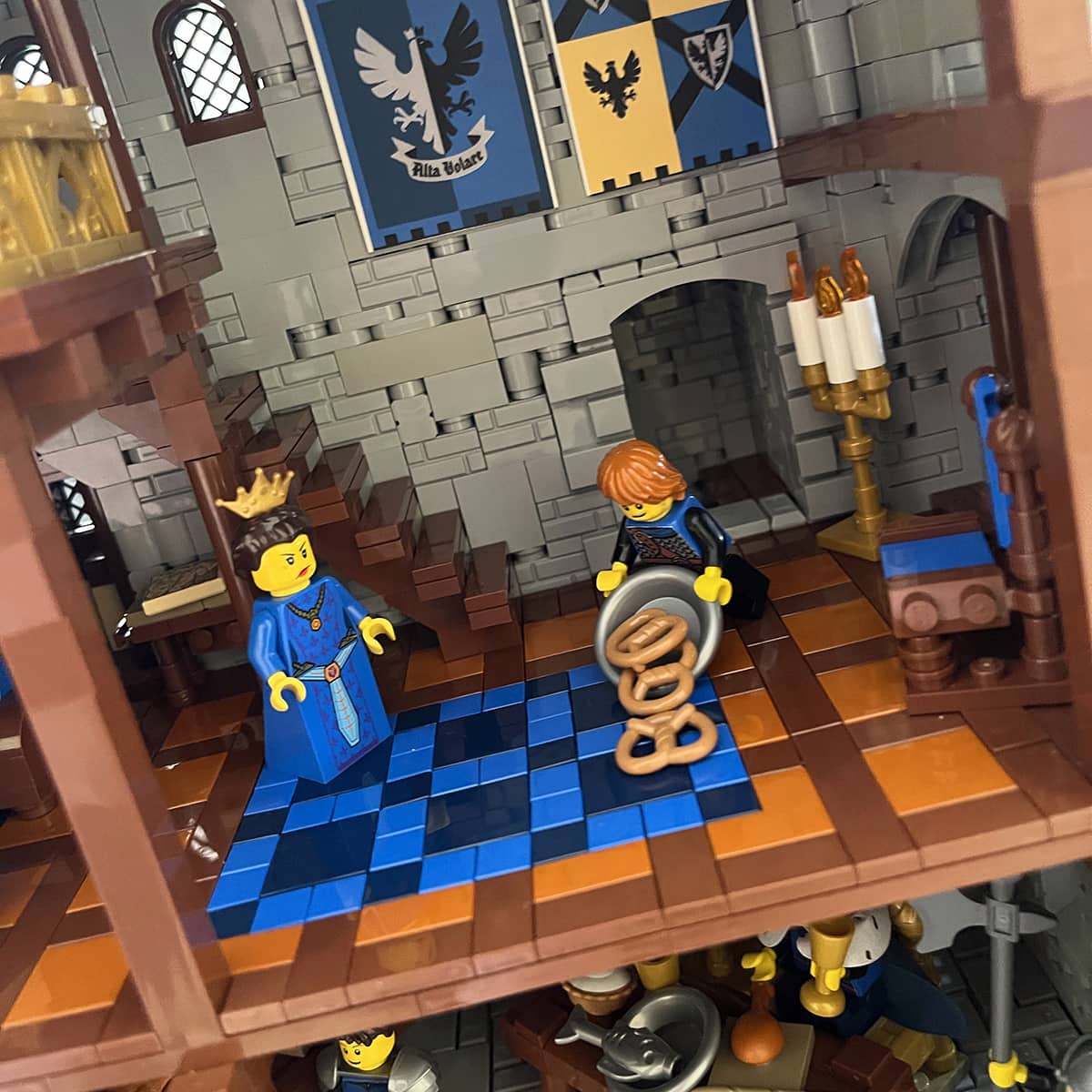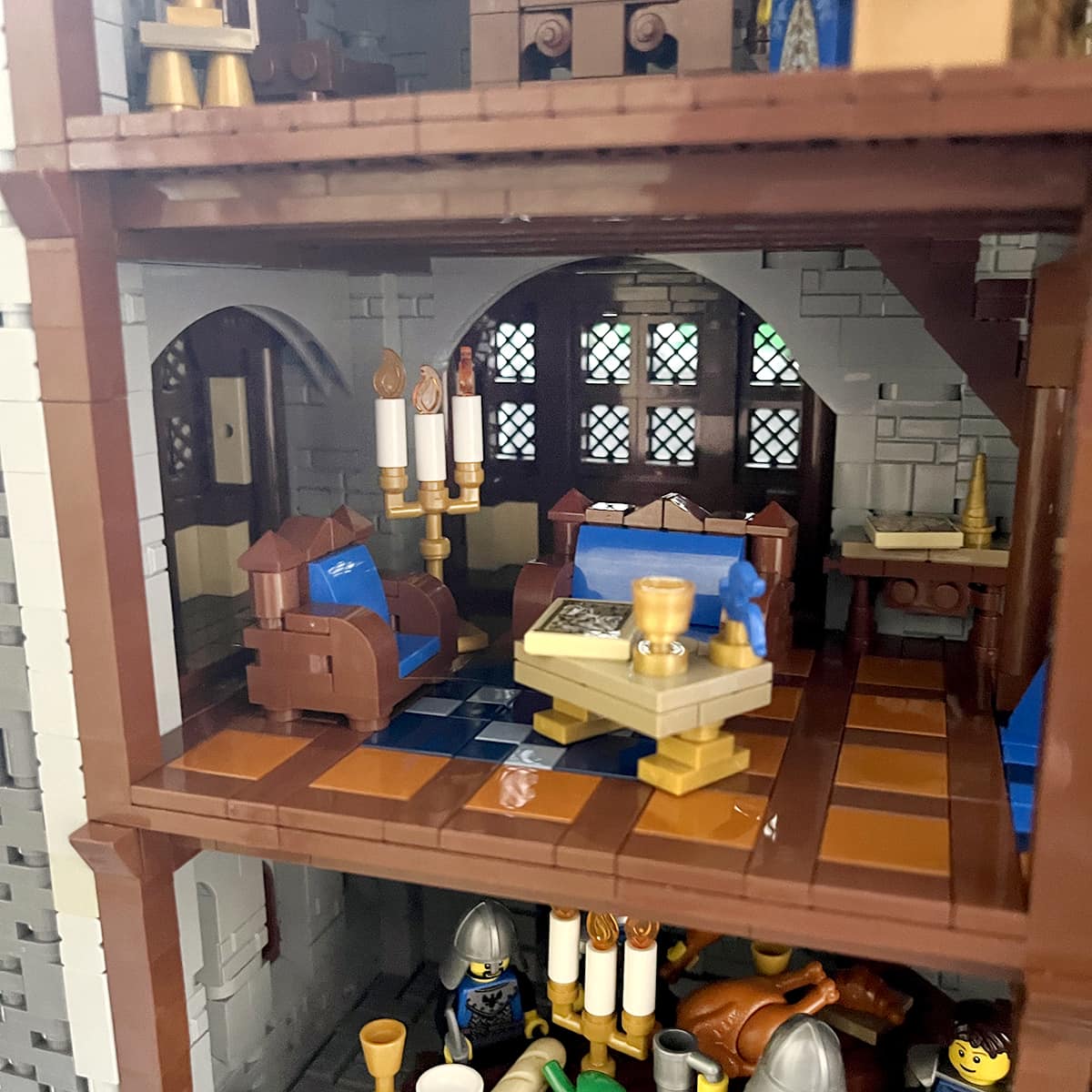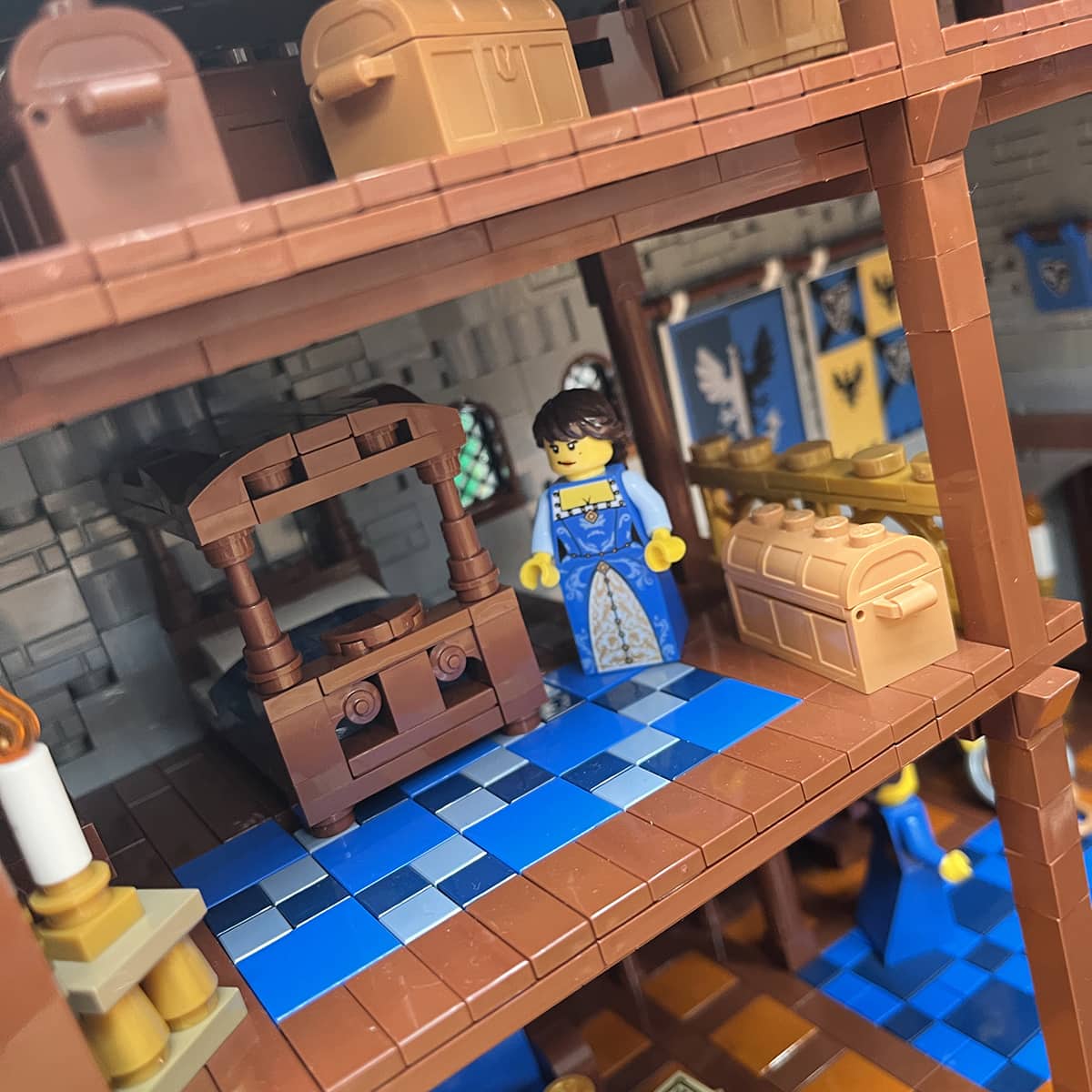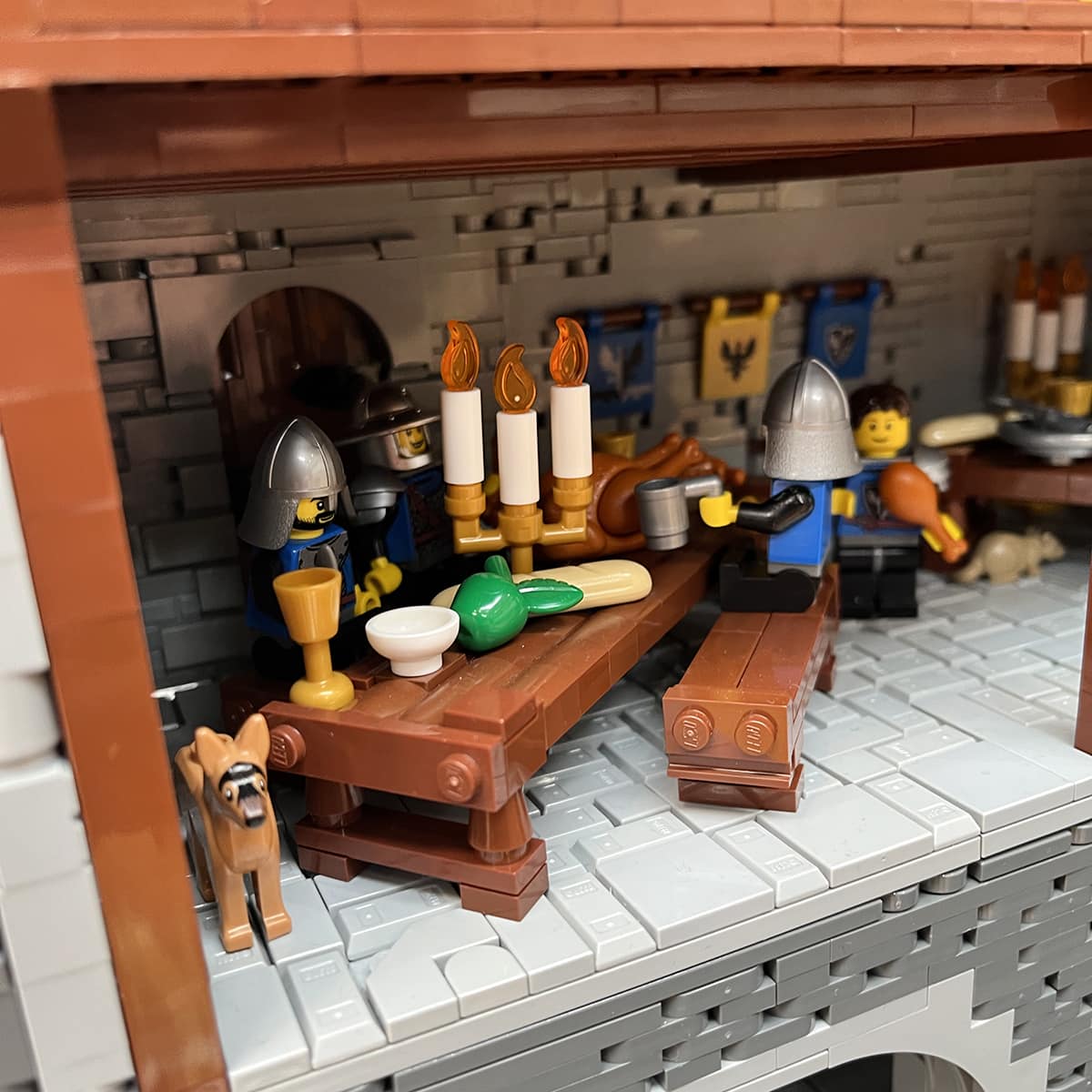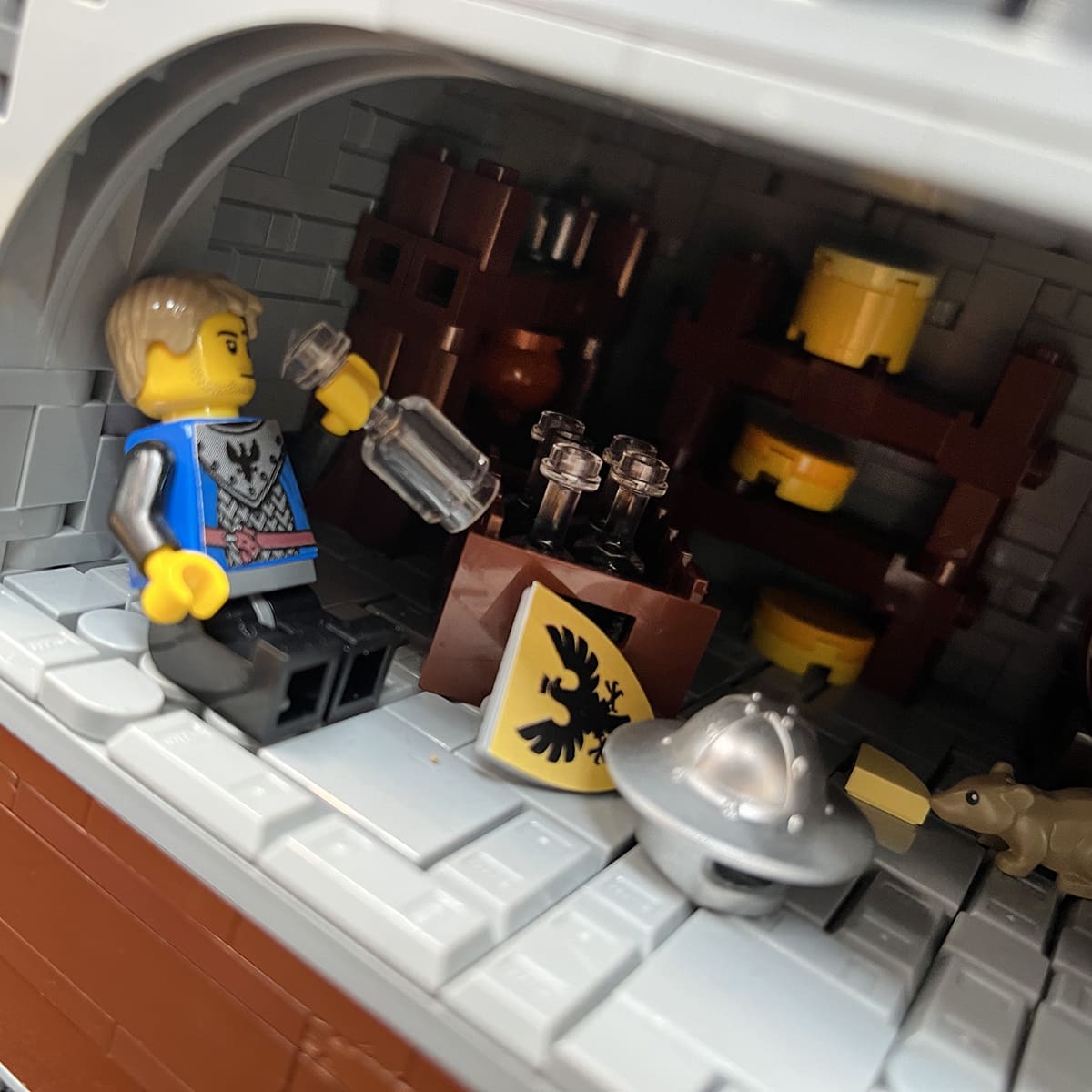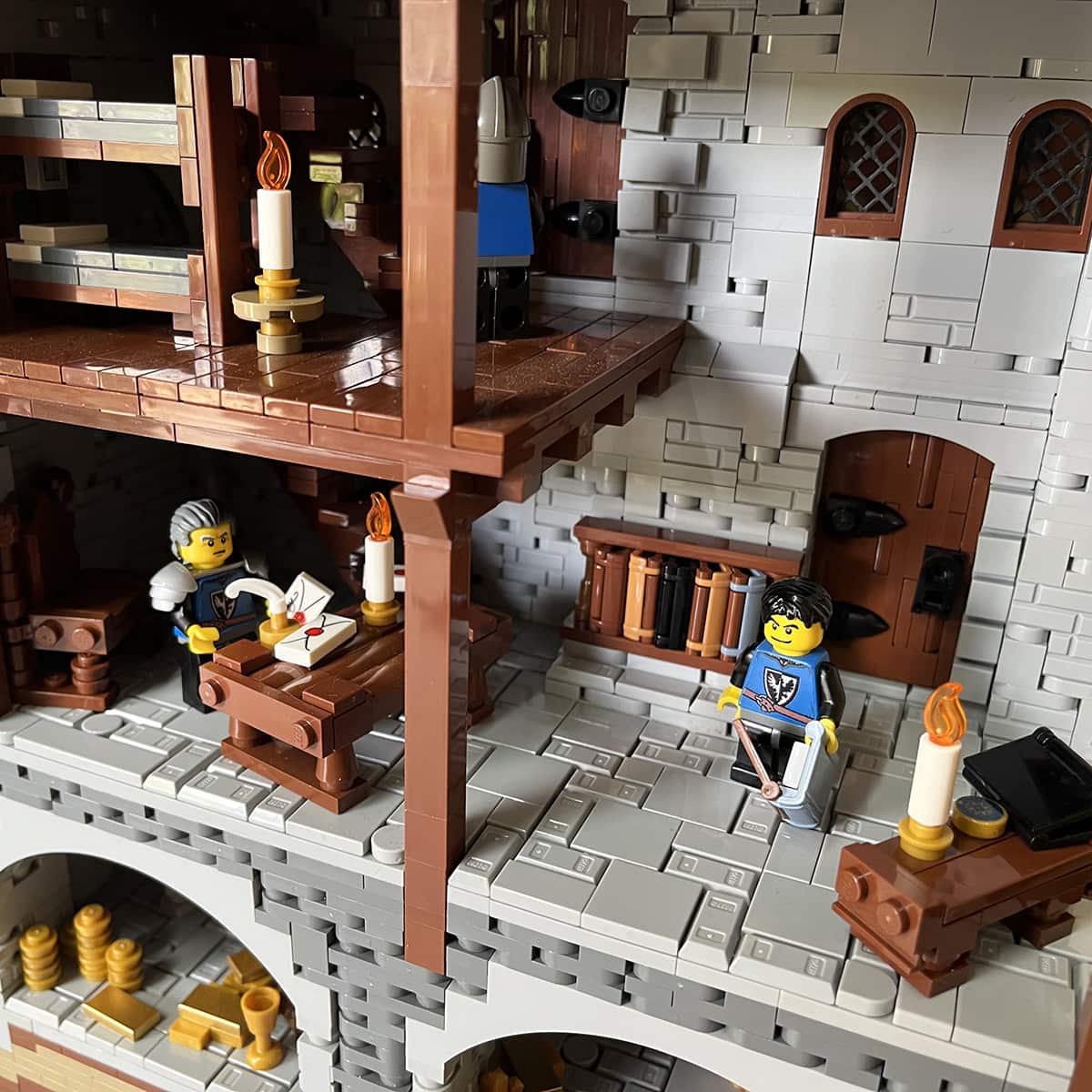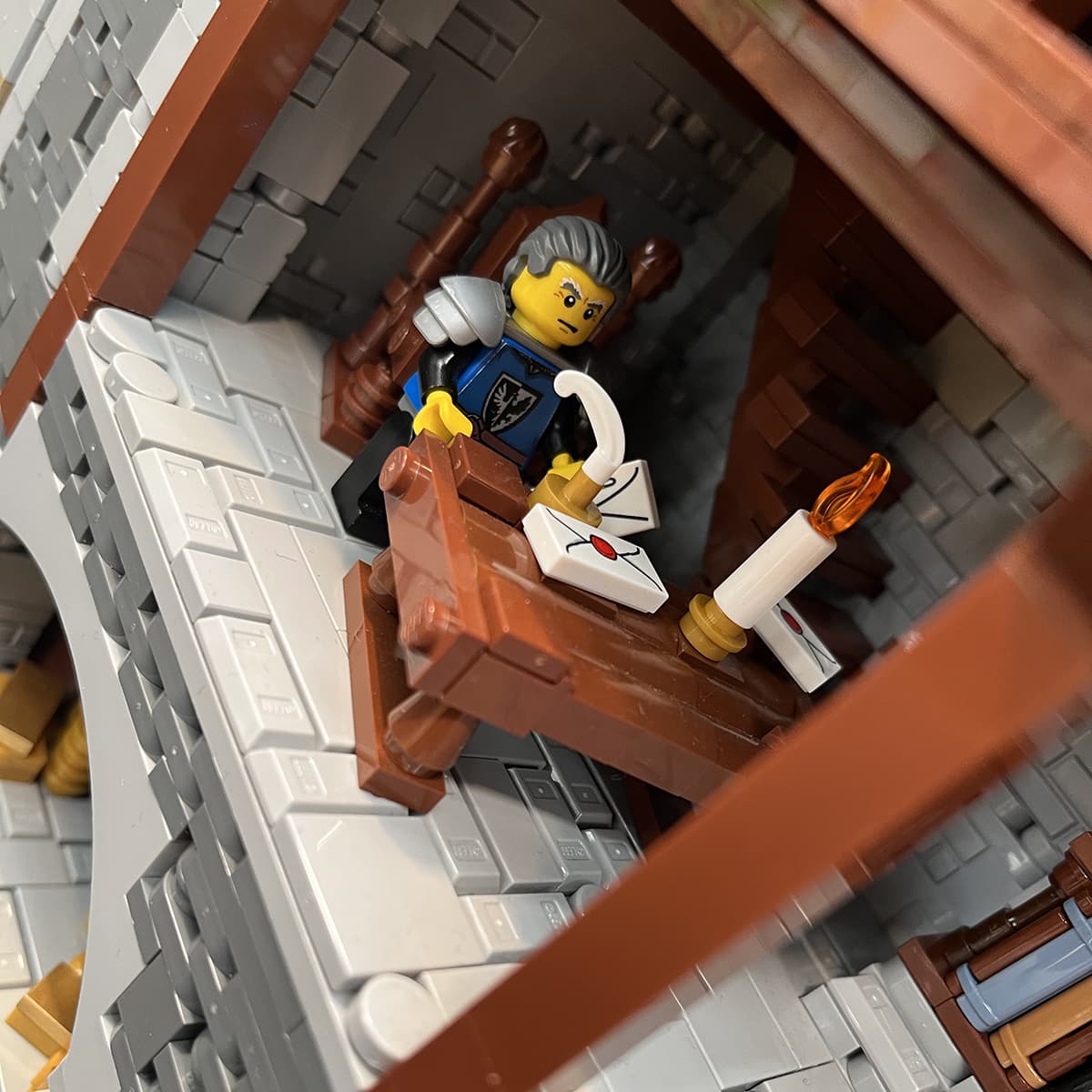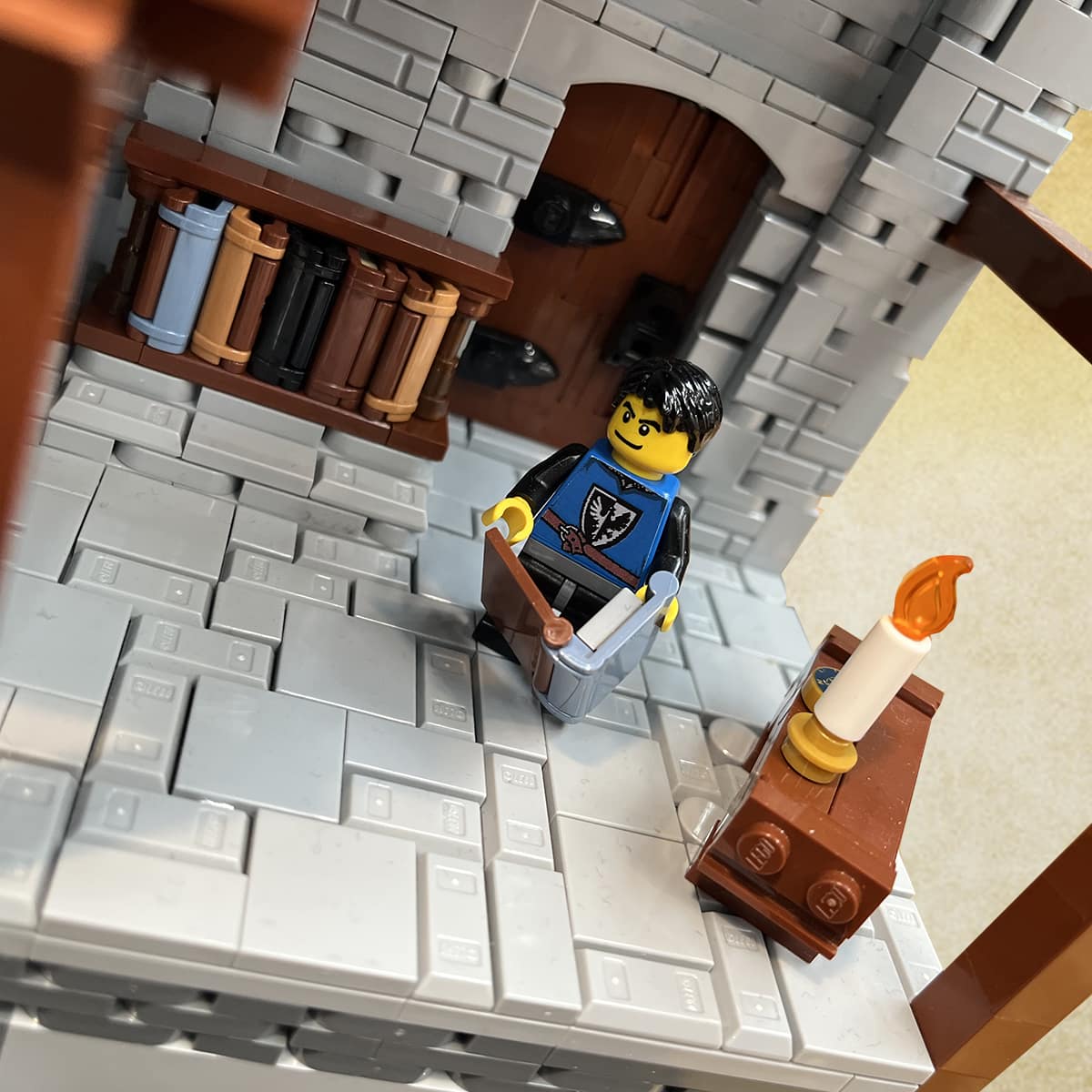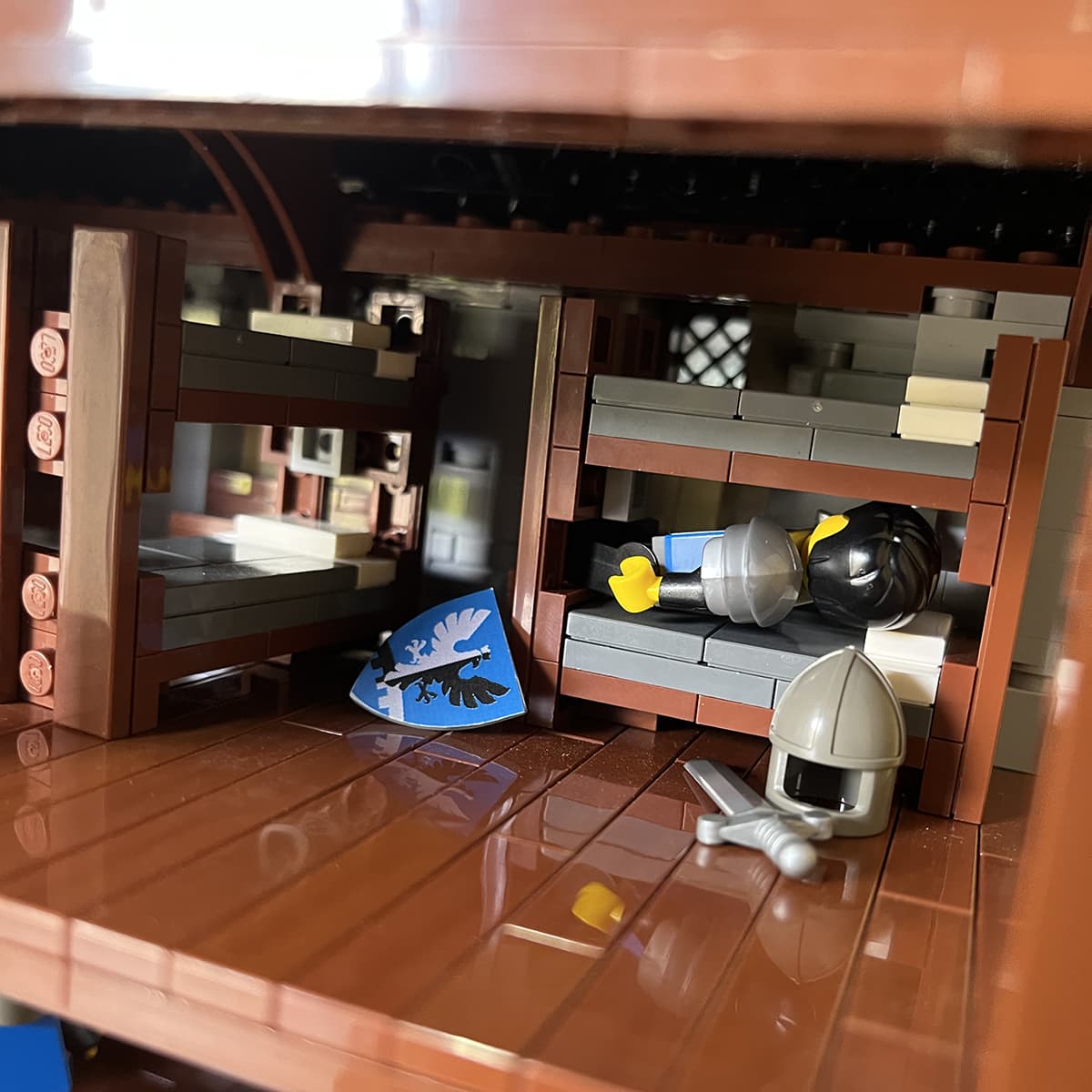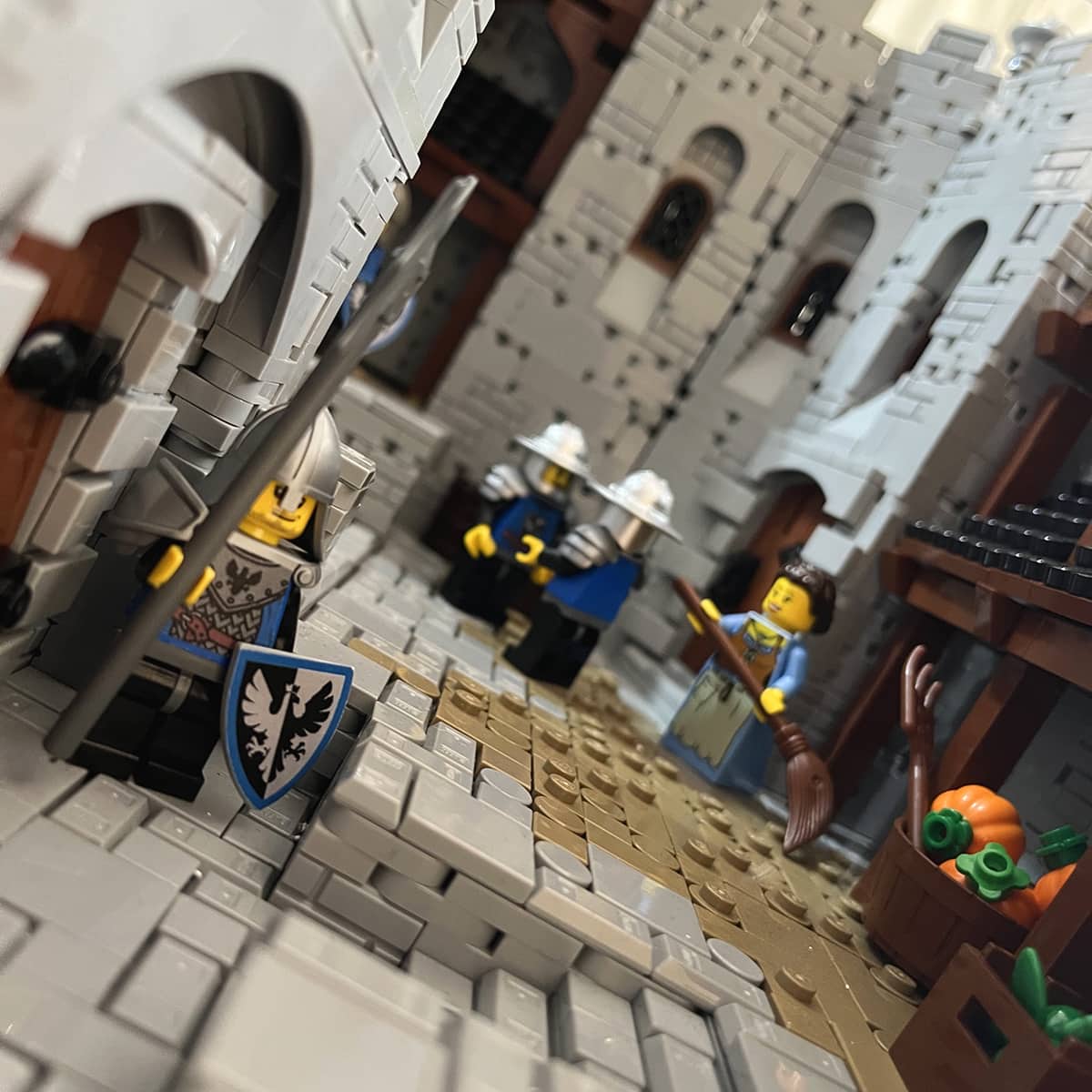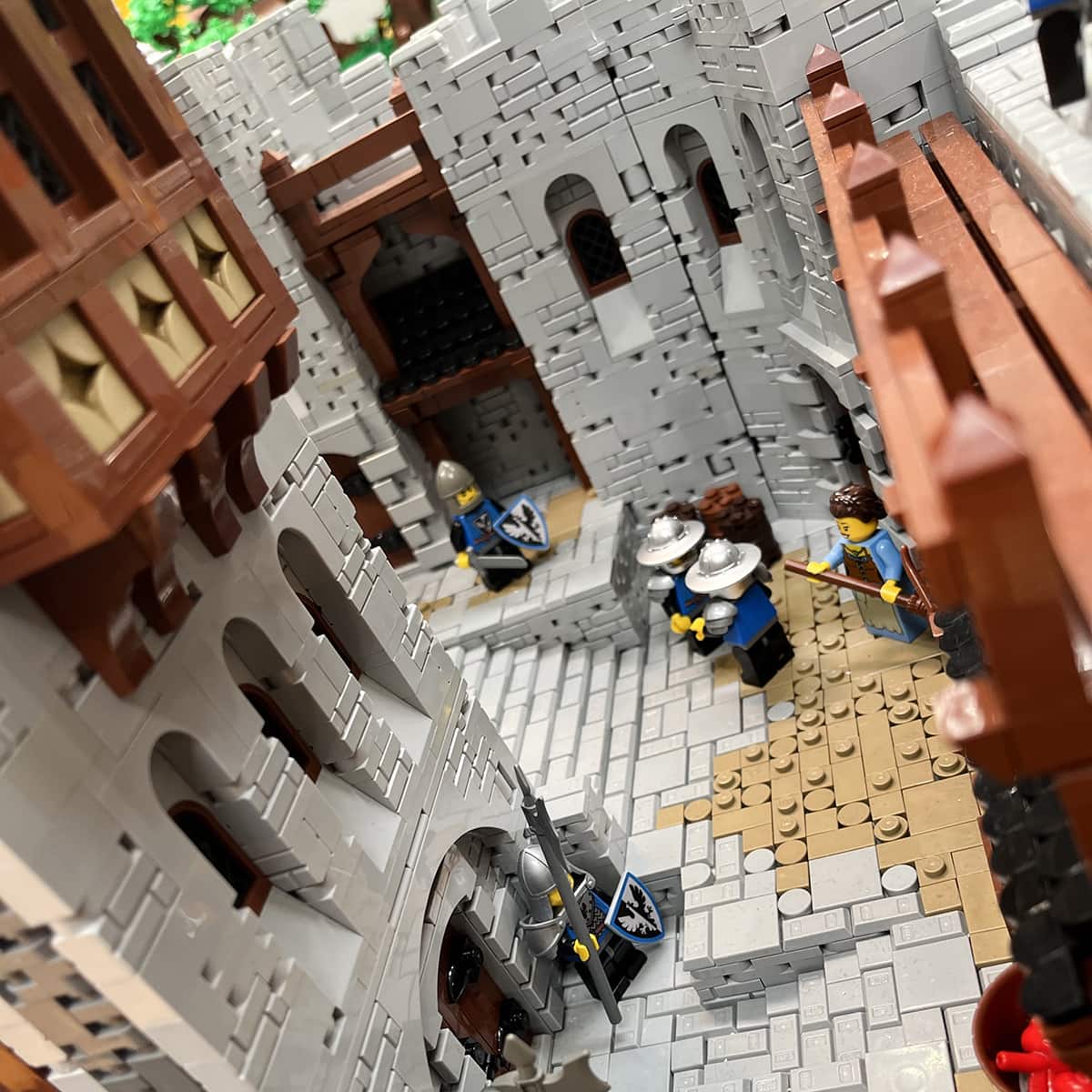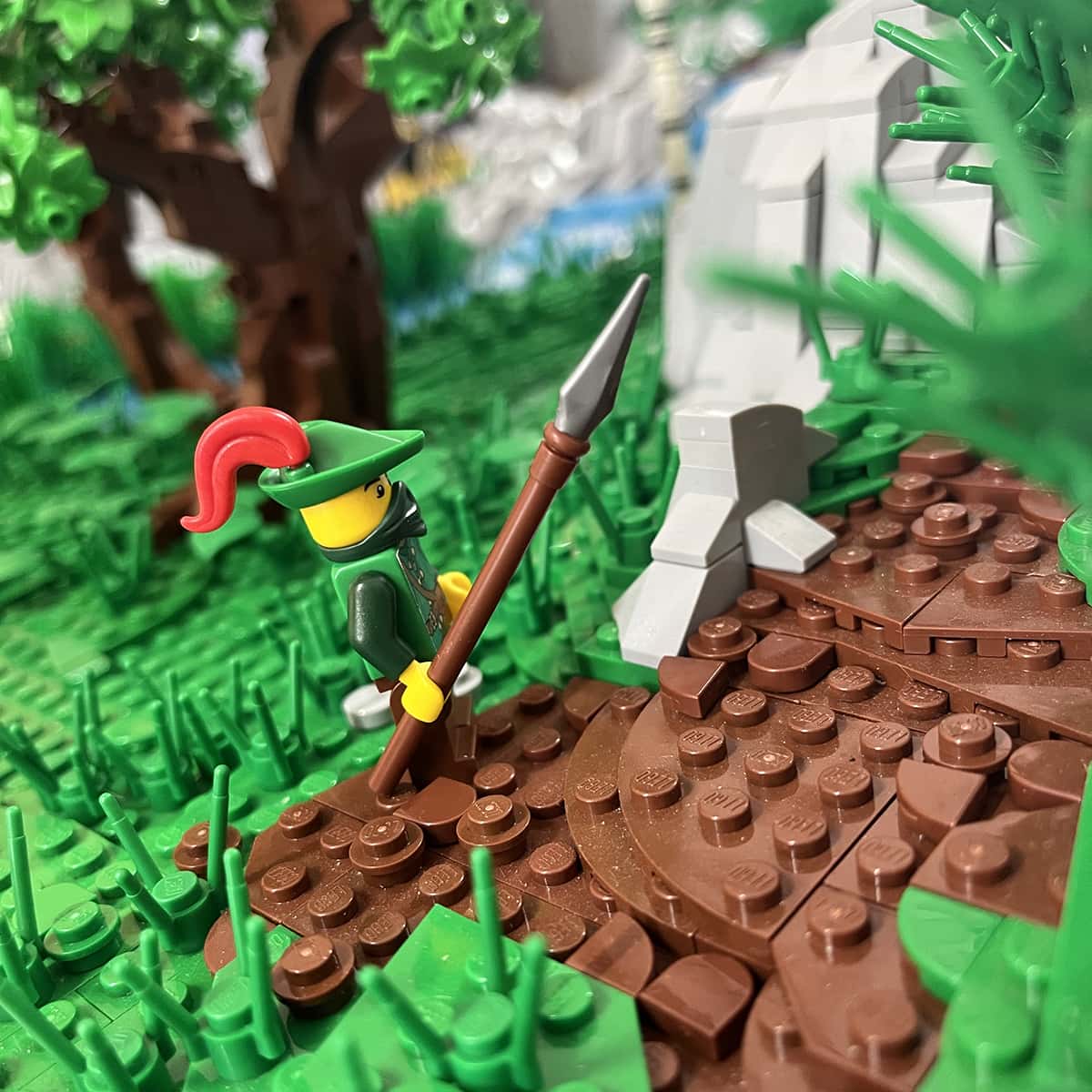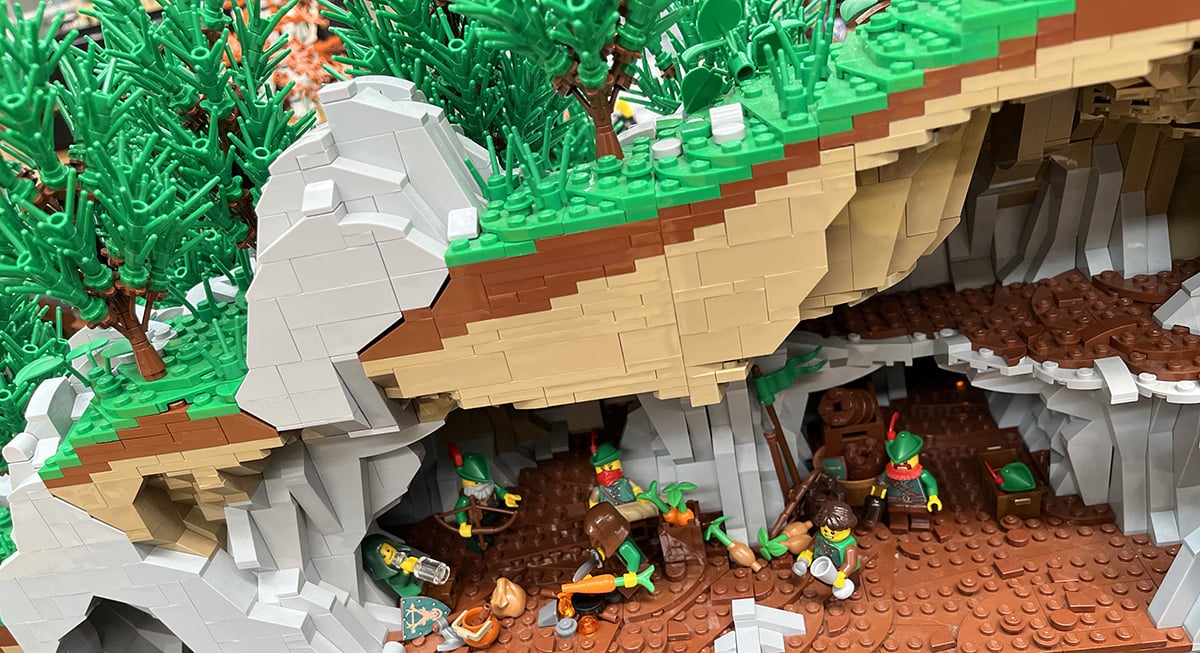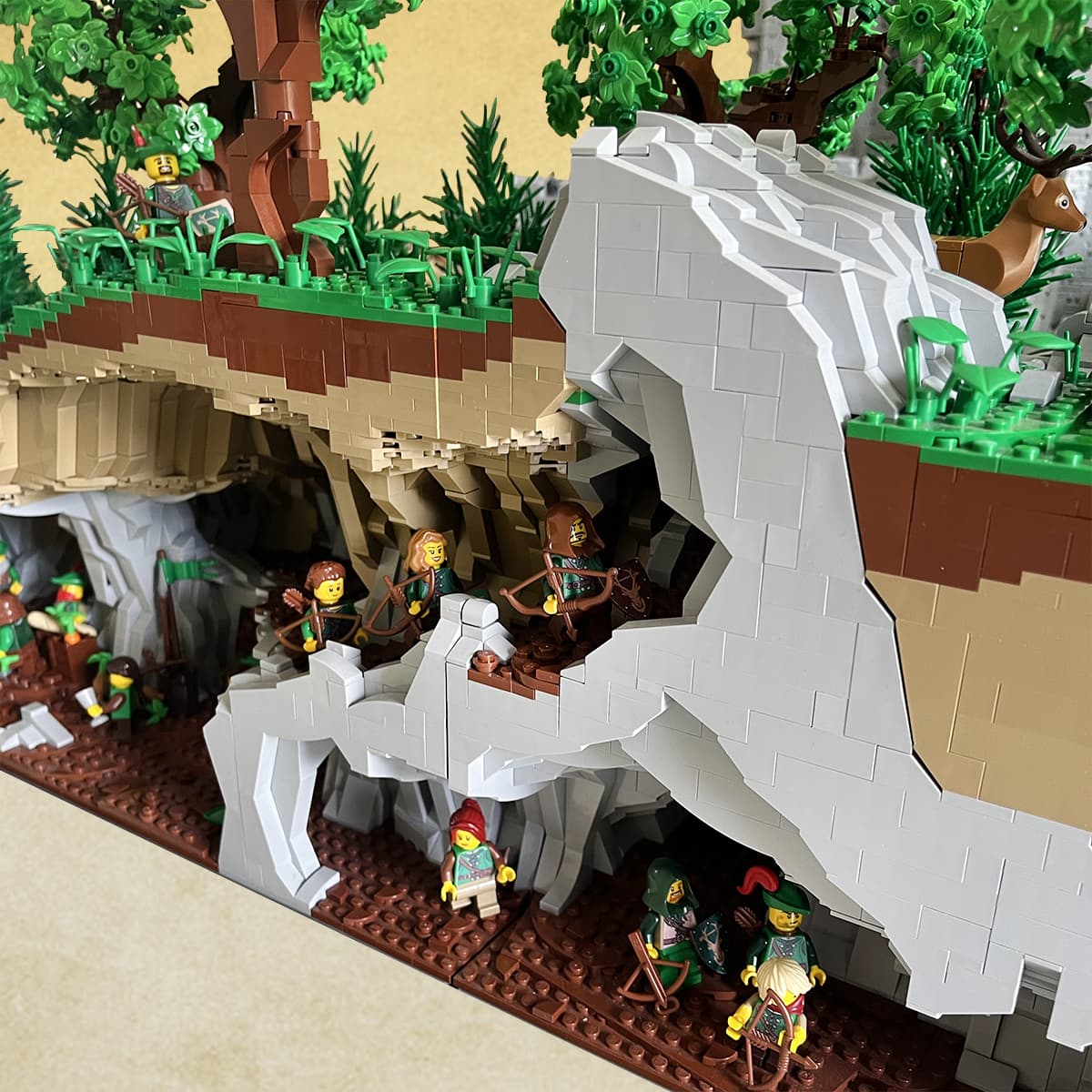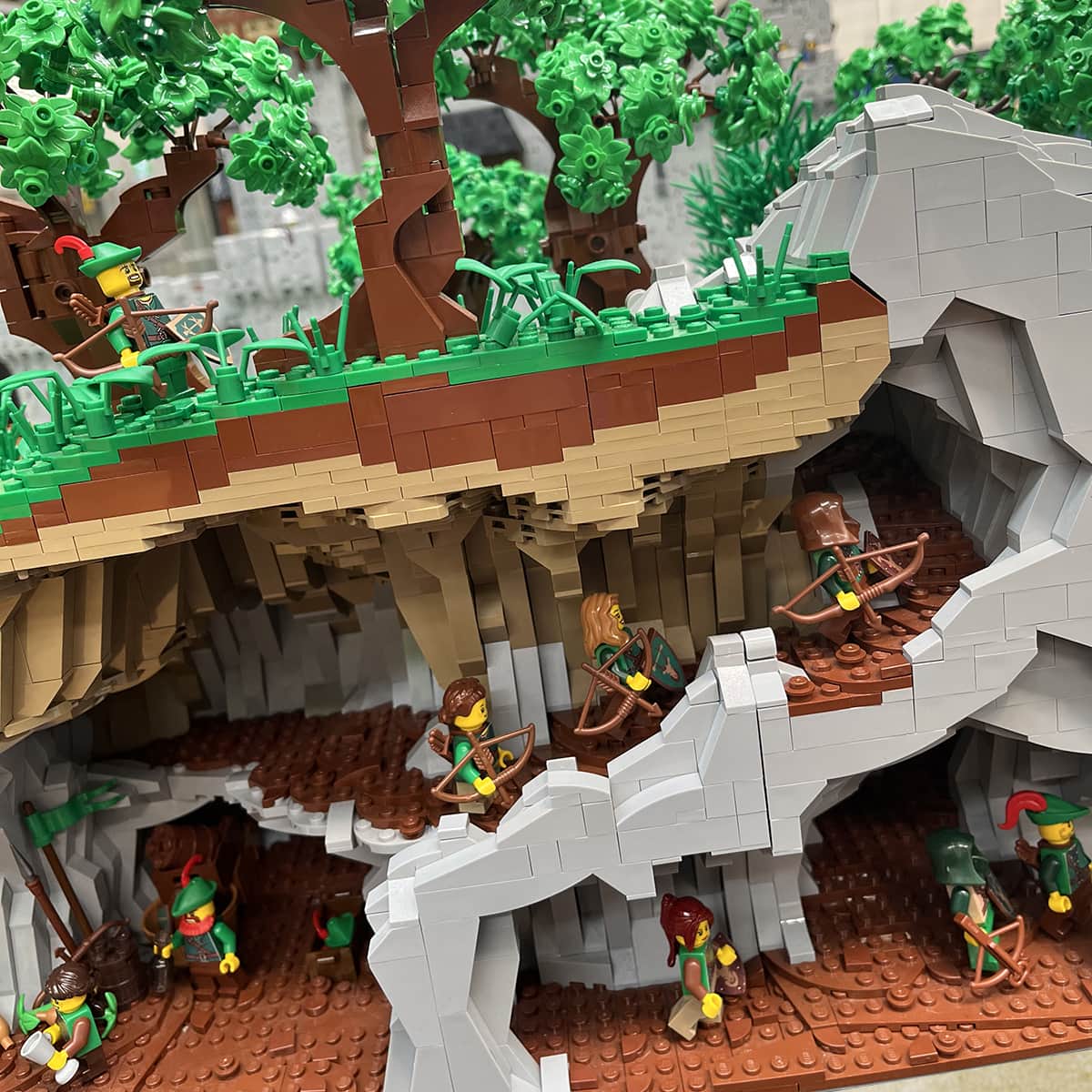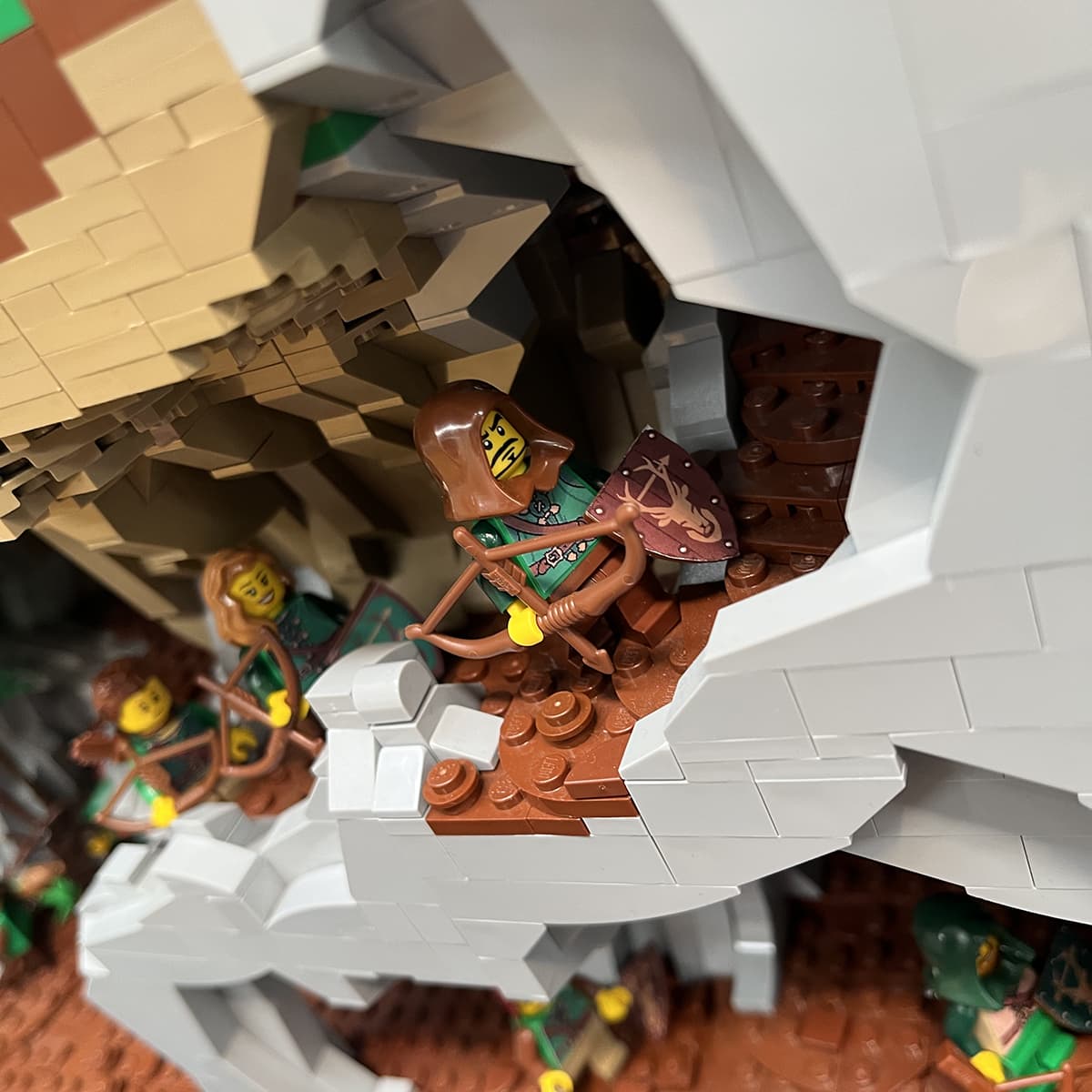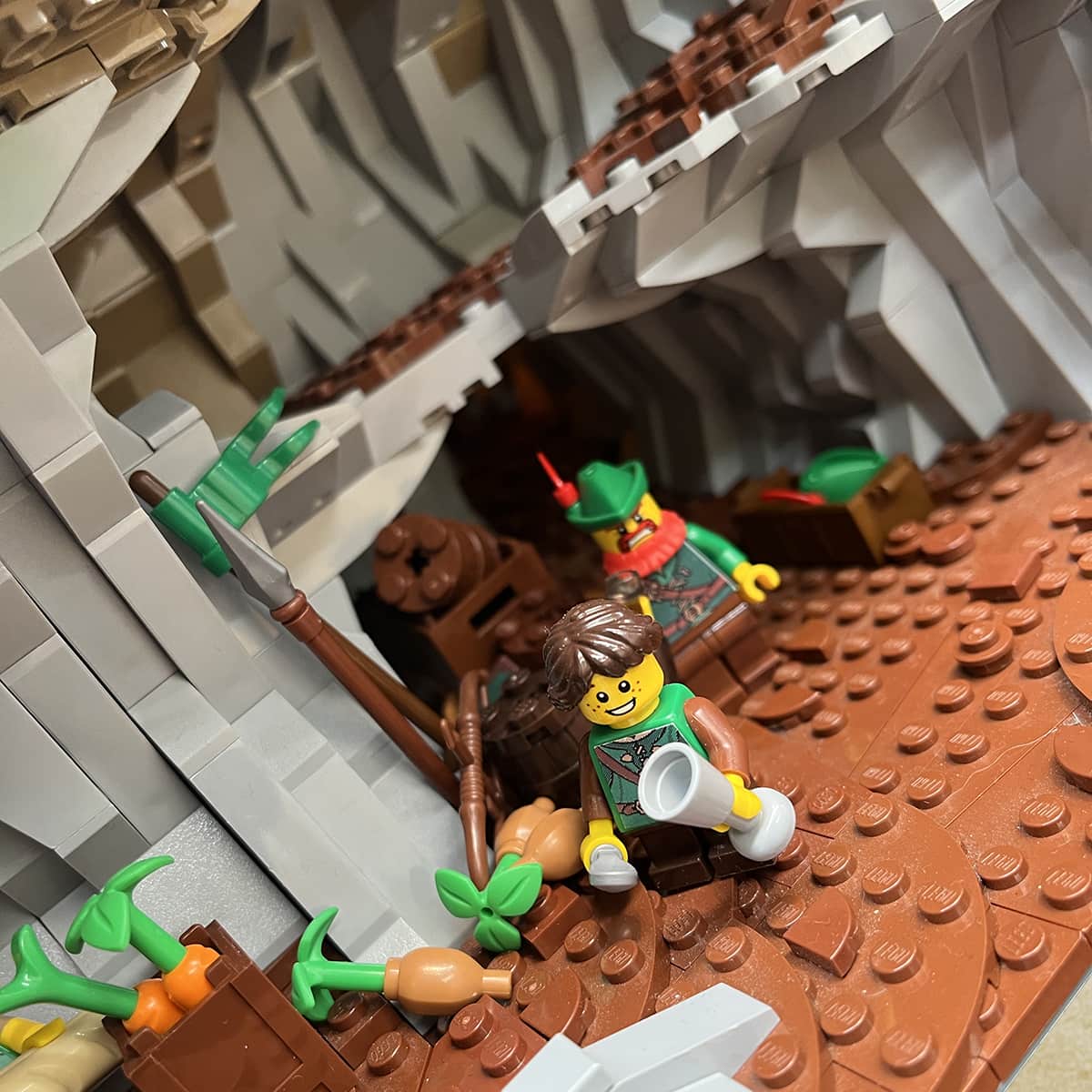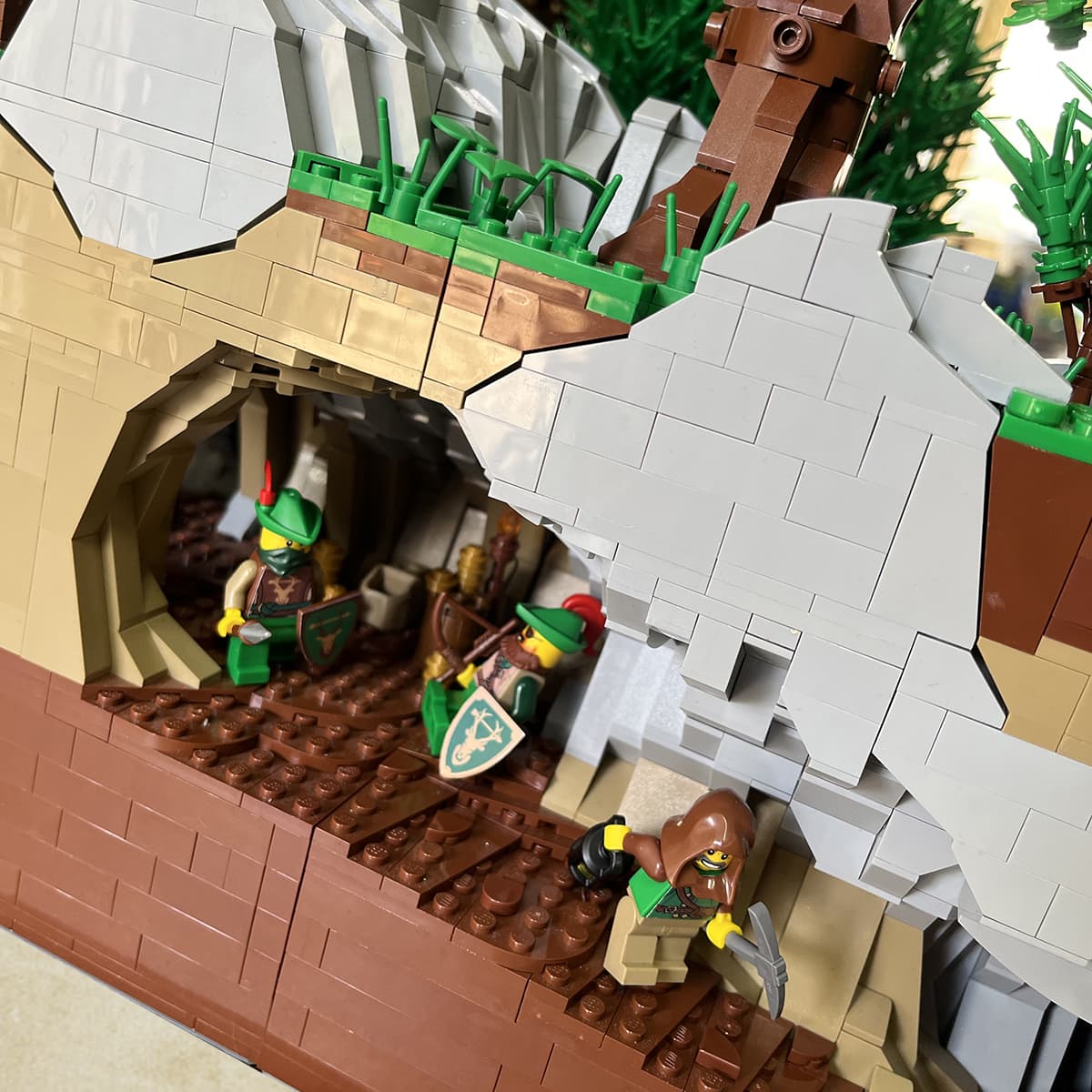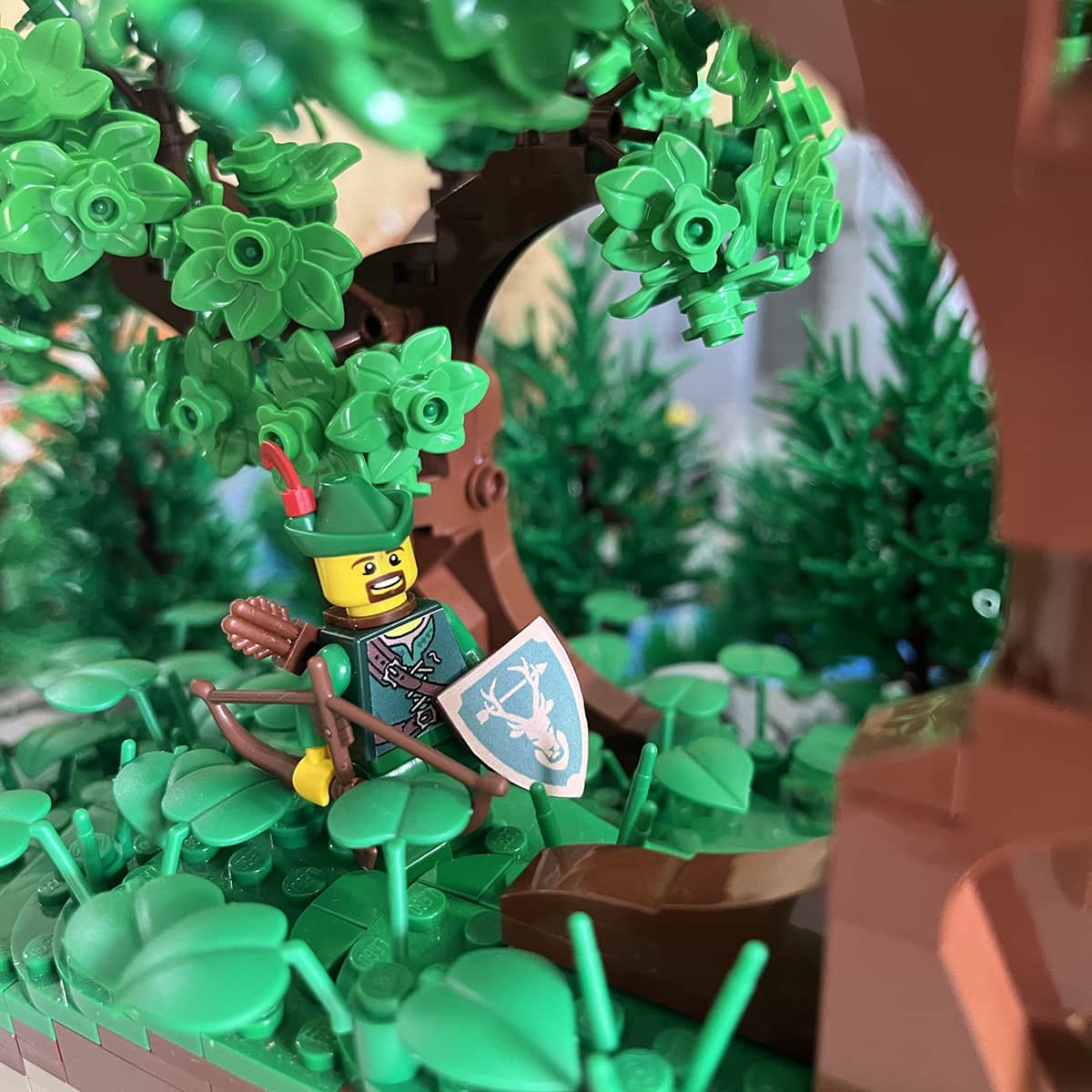 First and foremost the aim of this build was to showcase what I love about those classic mid-80s Castle sets and specifically my two favourite factions. I have drawn inspiration from the original sets featuring each faction, specifically what I loved about them as a child and aimed to contrast that with what appeals to me as an adult builder.
The build features two fortresses side by side, Falkenholt Castle, the fortress of the Knights of the Black Falcon and an underground network of caves and tunnels that comprise the fortress of the Forest Guard.
Some of the elements that I am most happy with in this build are the level of detail and texture, the cross-section style cutaway on the edges of the build showing the internal structure of the castle as well as the geological layers of rock, clay and soil and of course the three varieties of trees that make up the forest.
Built: 2020, 2021
Theme: castle
Exhibited: Brickvention 2022, Bendigo Bricks 2022, Brixpo 2022, Seymour Show 2022, Brick Relief 2022
This build is now retired.

This build was awarded Exhibitor's Choice – First Place at Brickvention 2022 and the Steve Campbell Award for Excellence at Brixpo 2022.