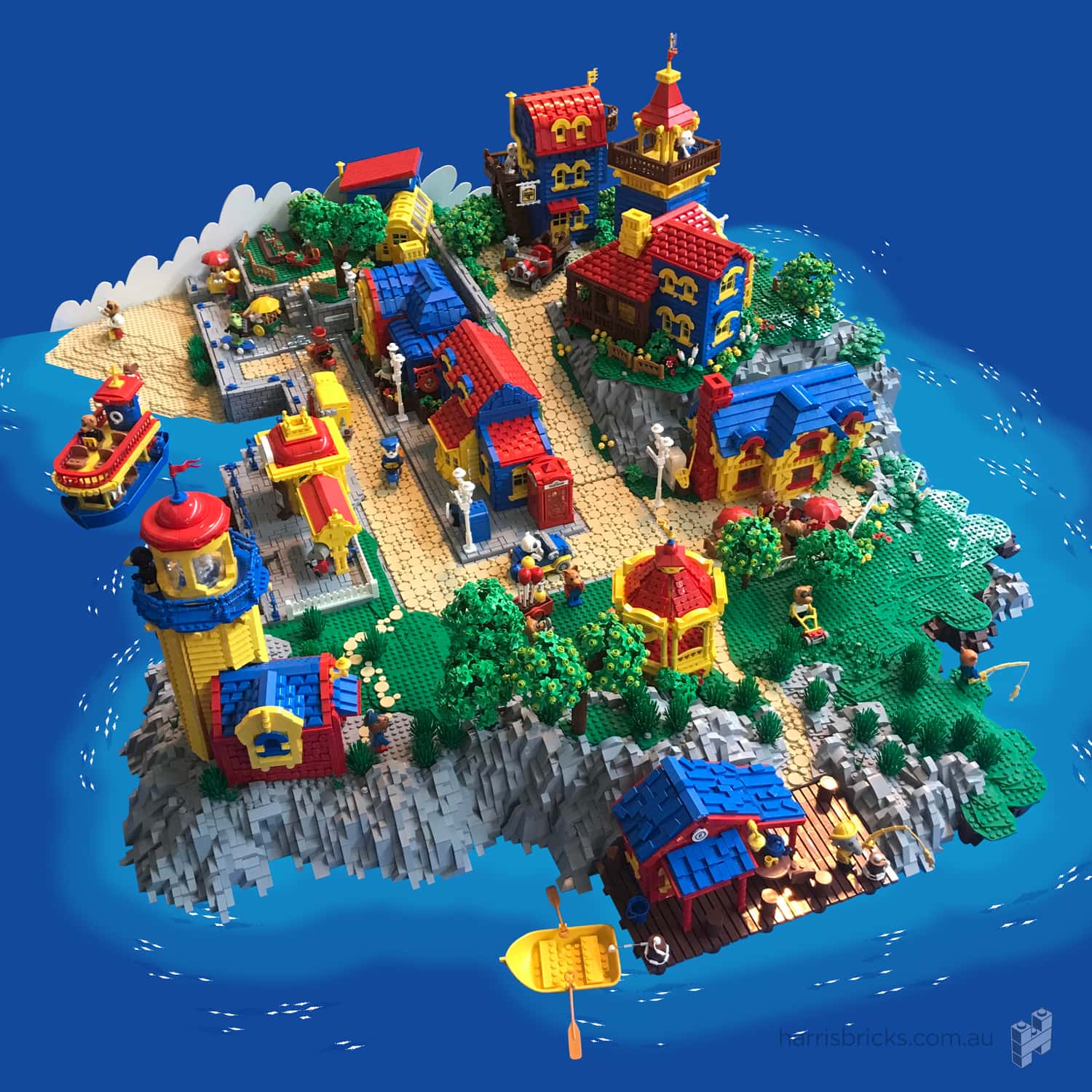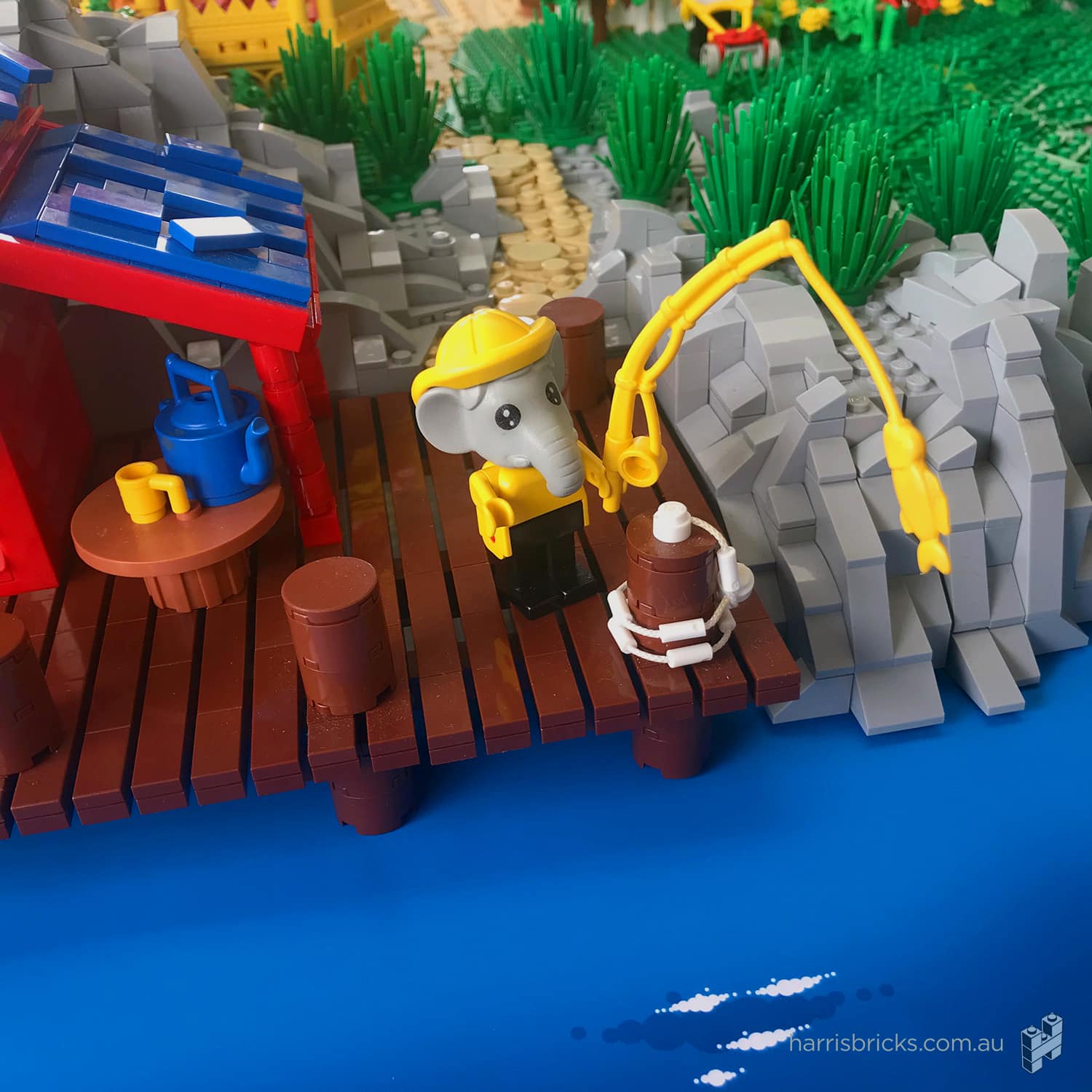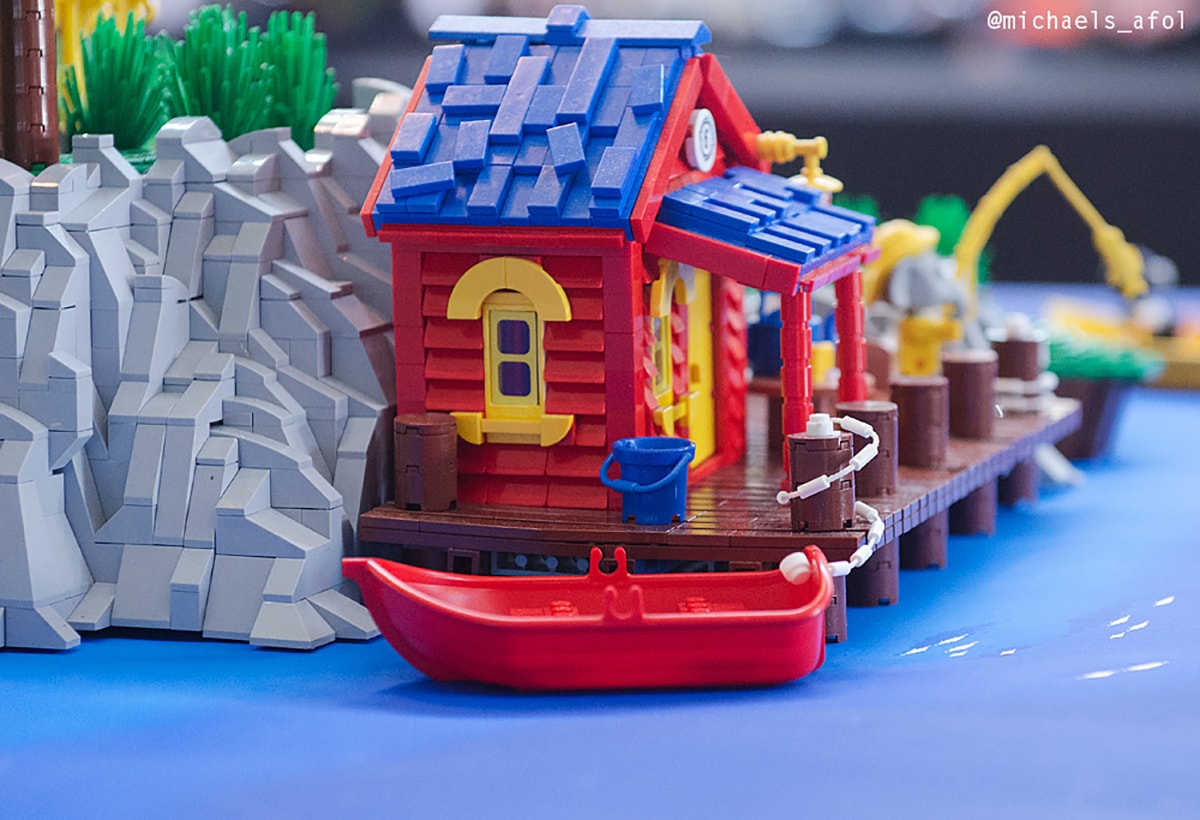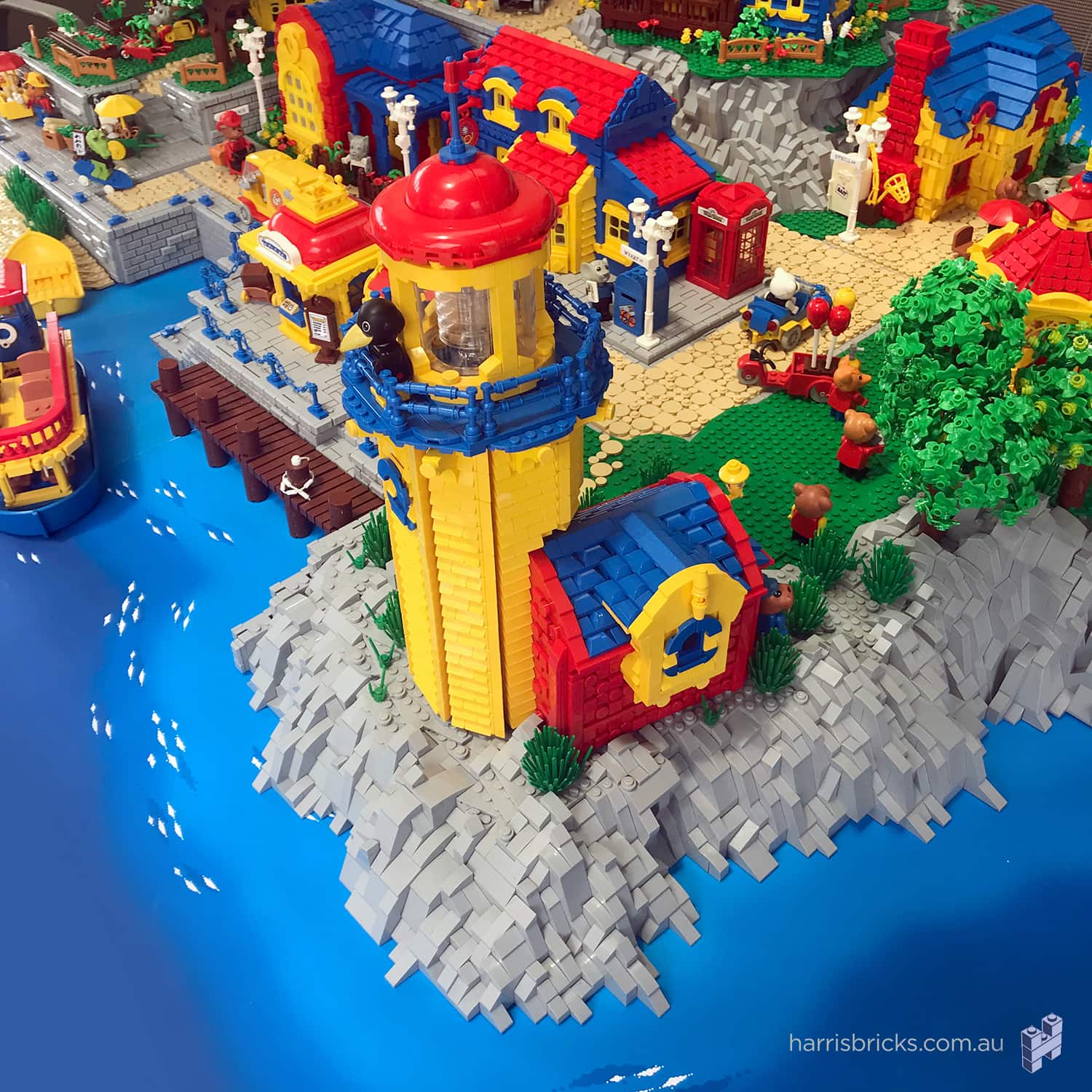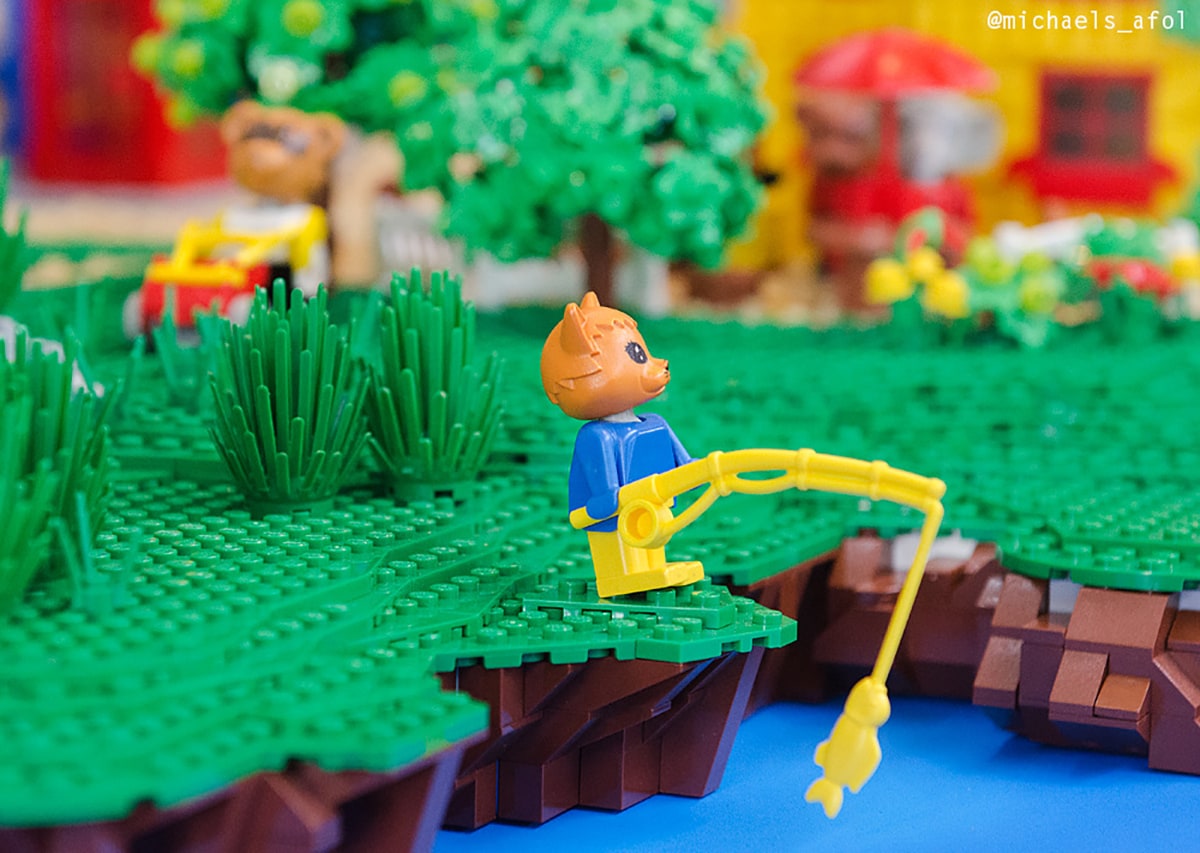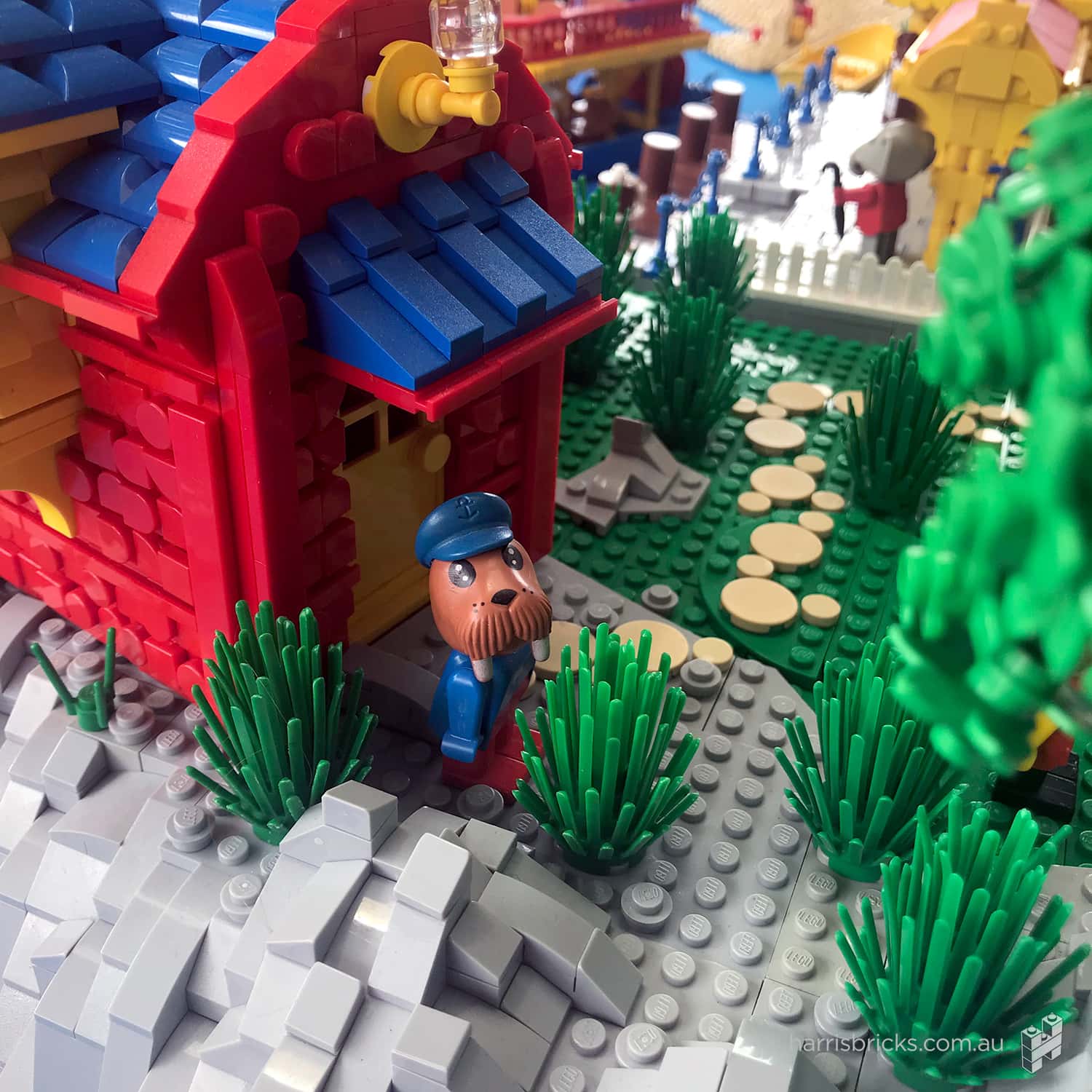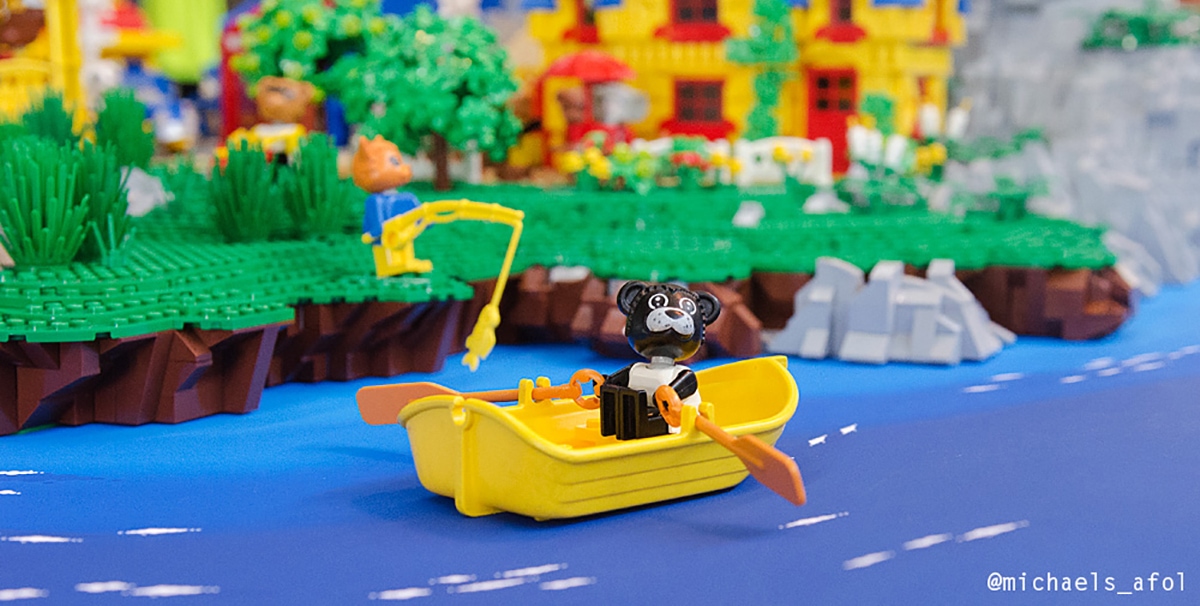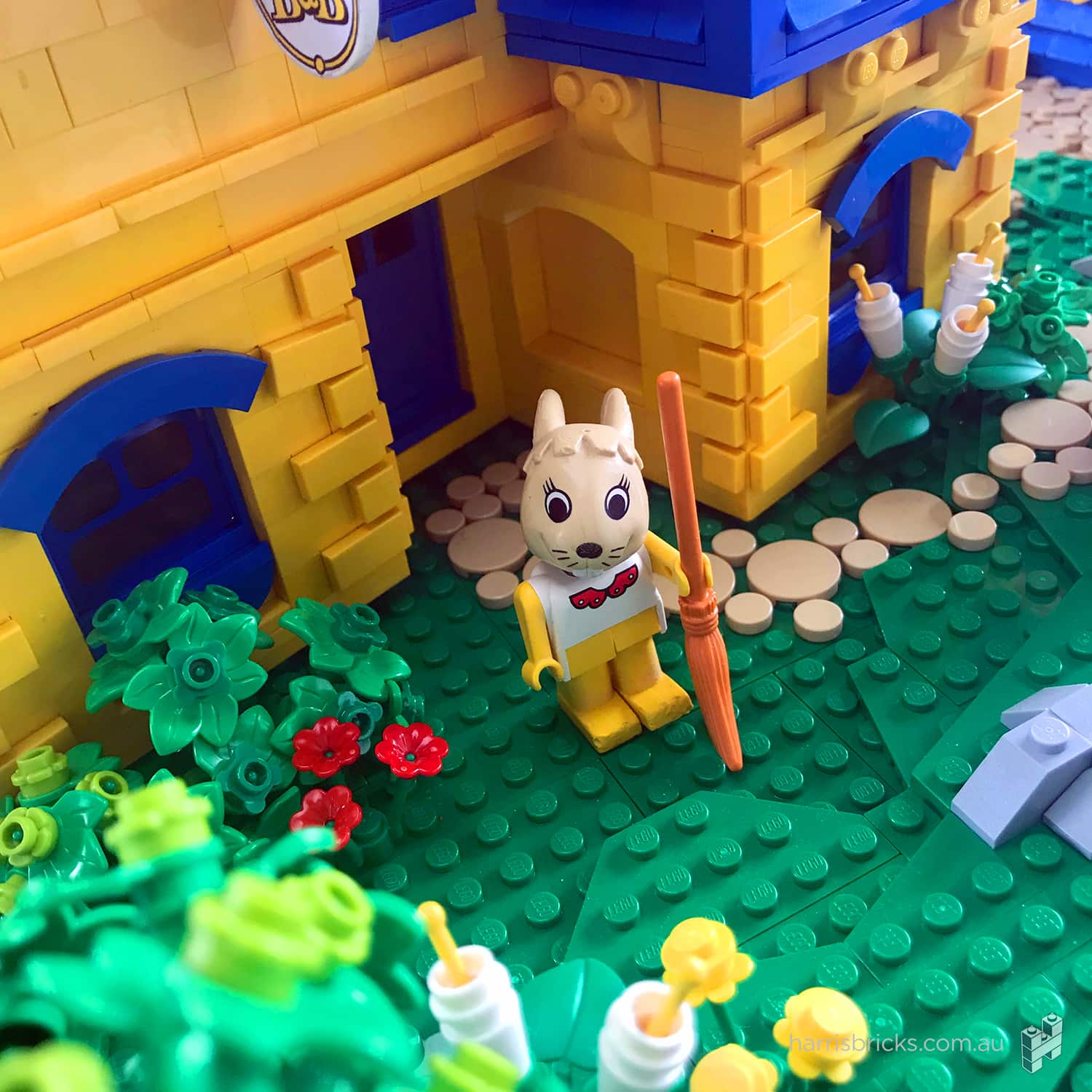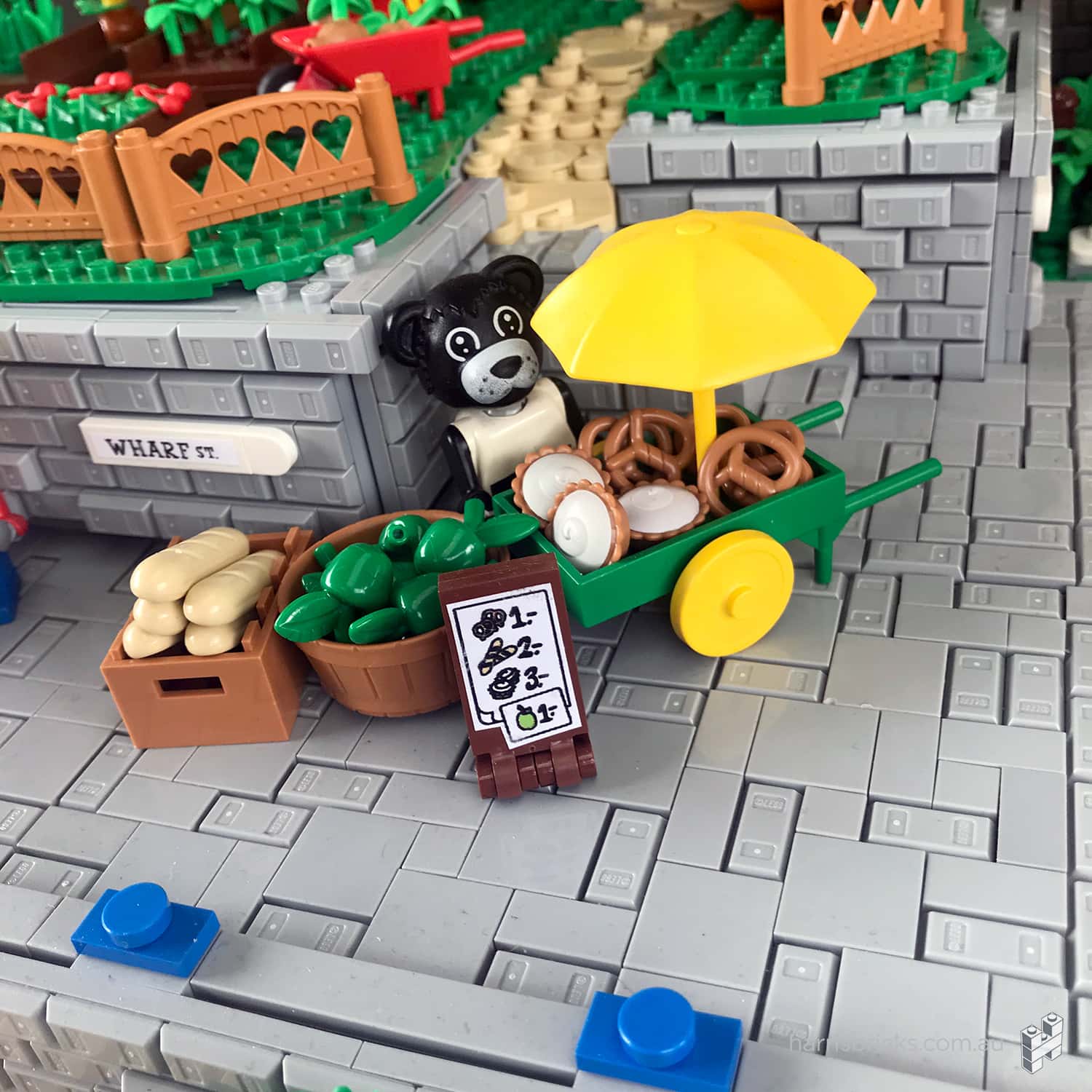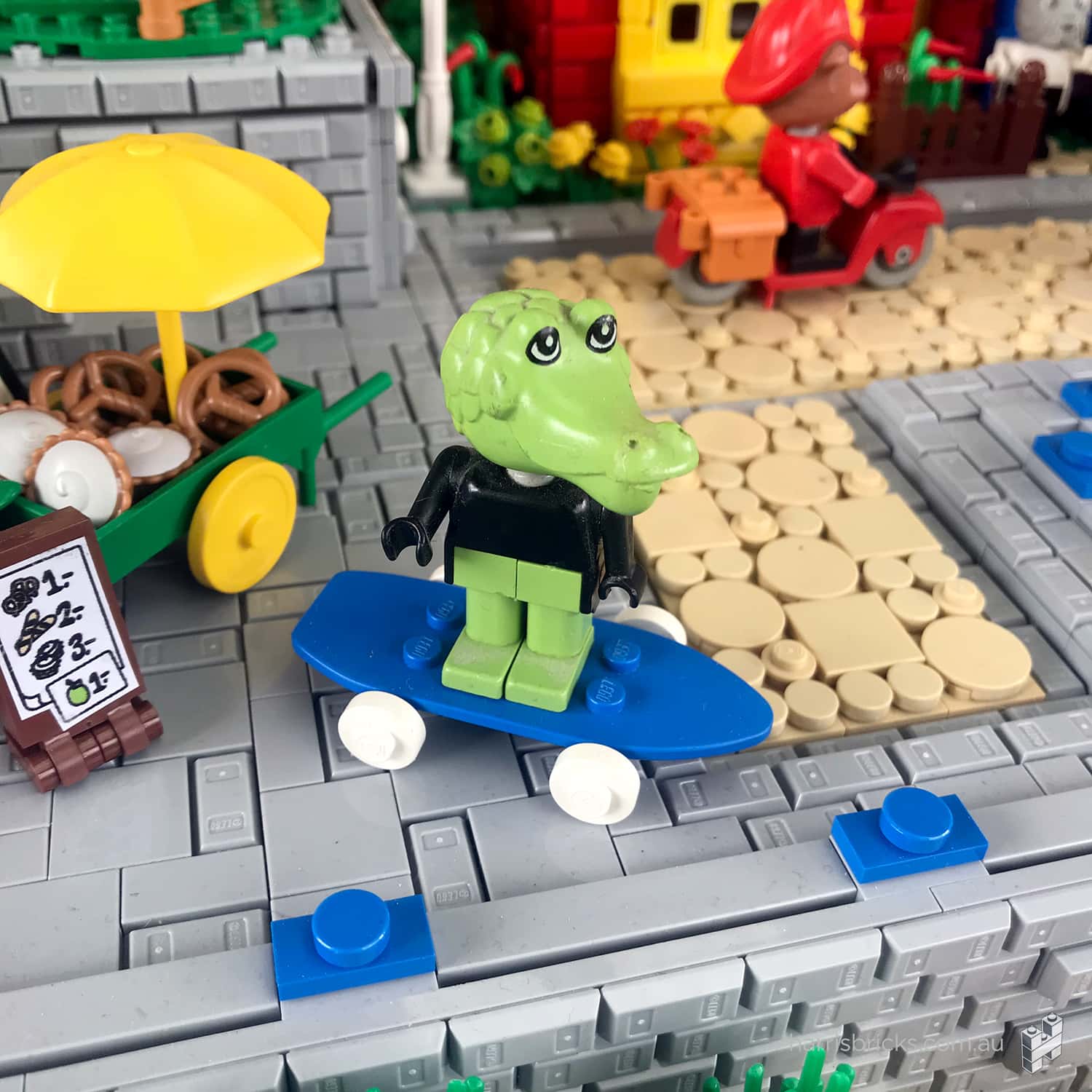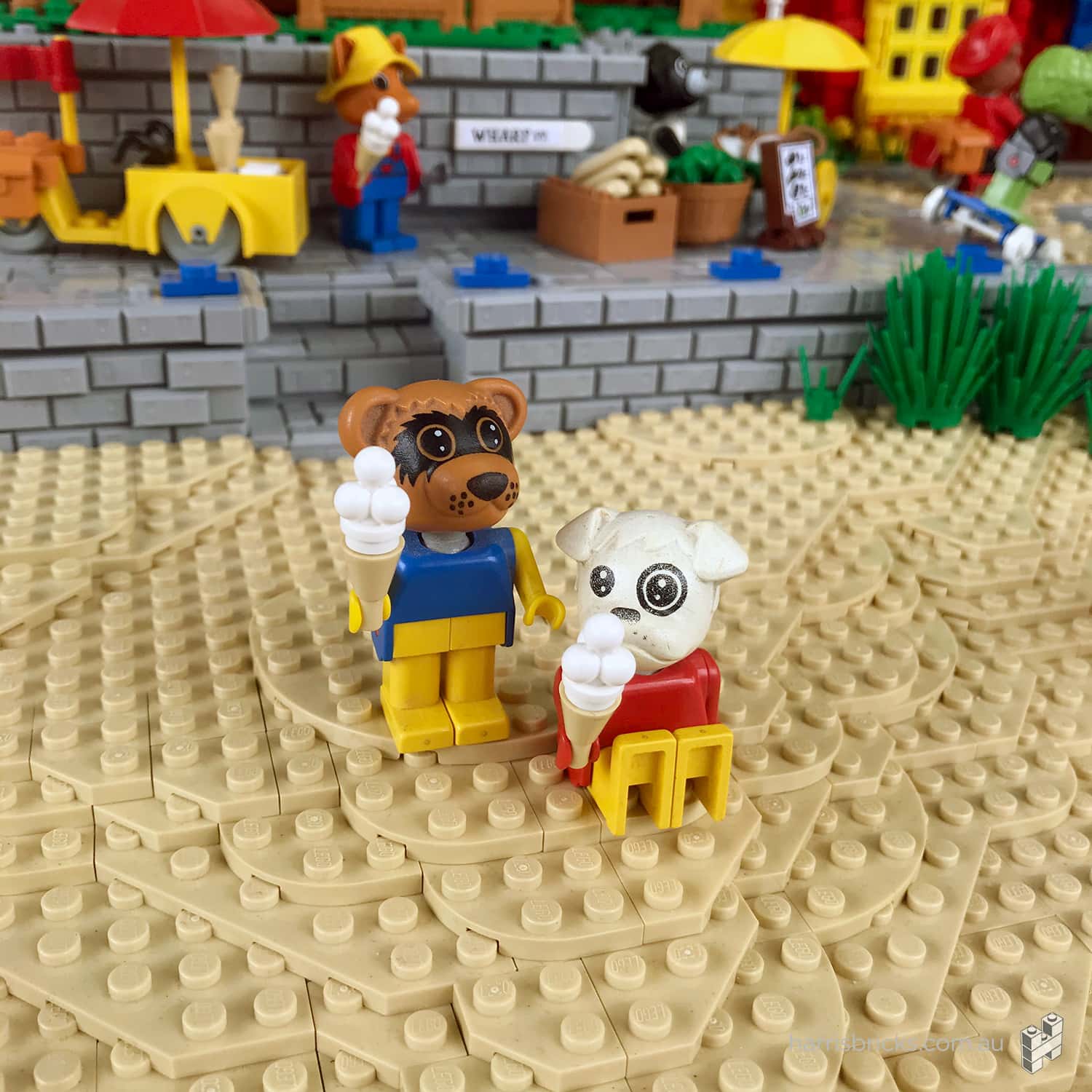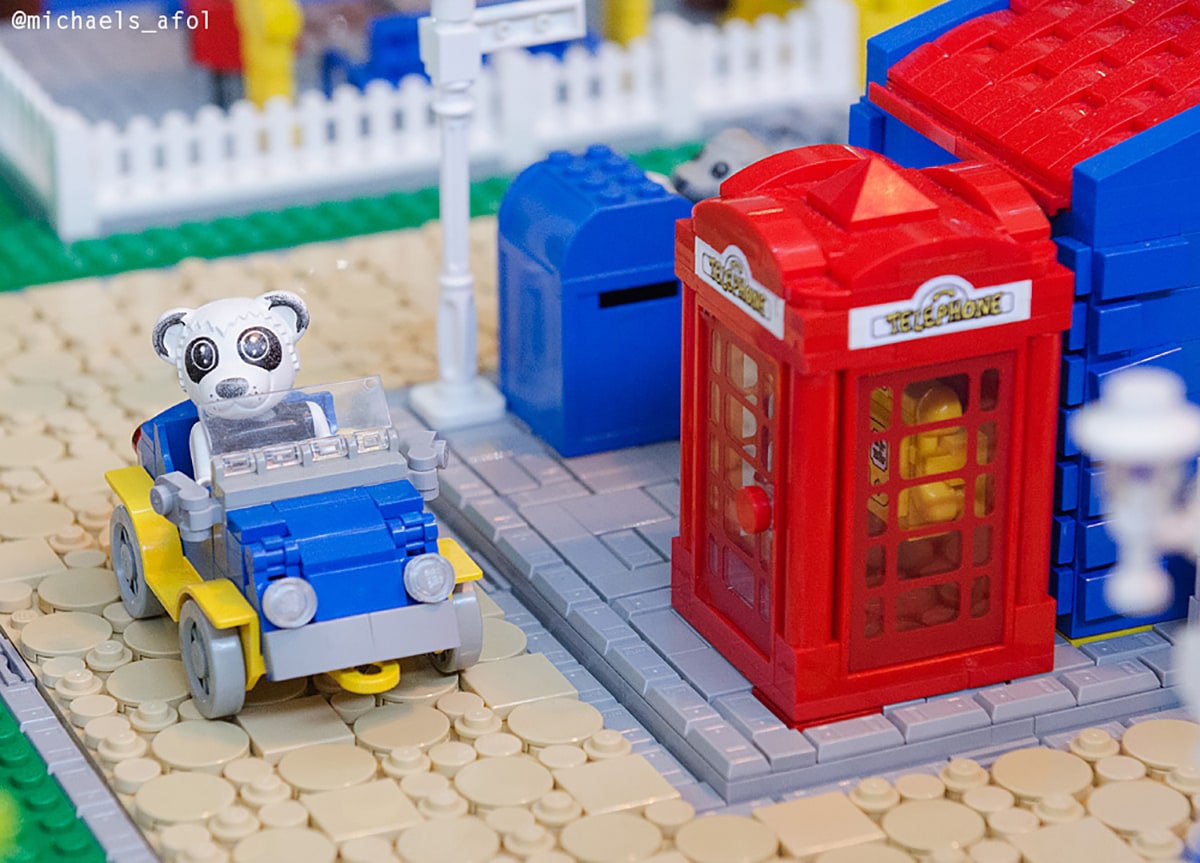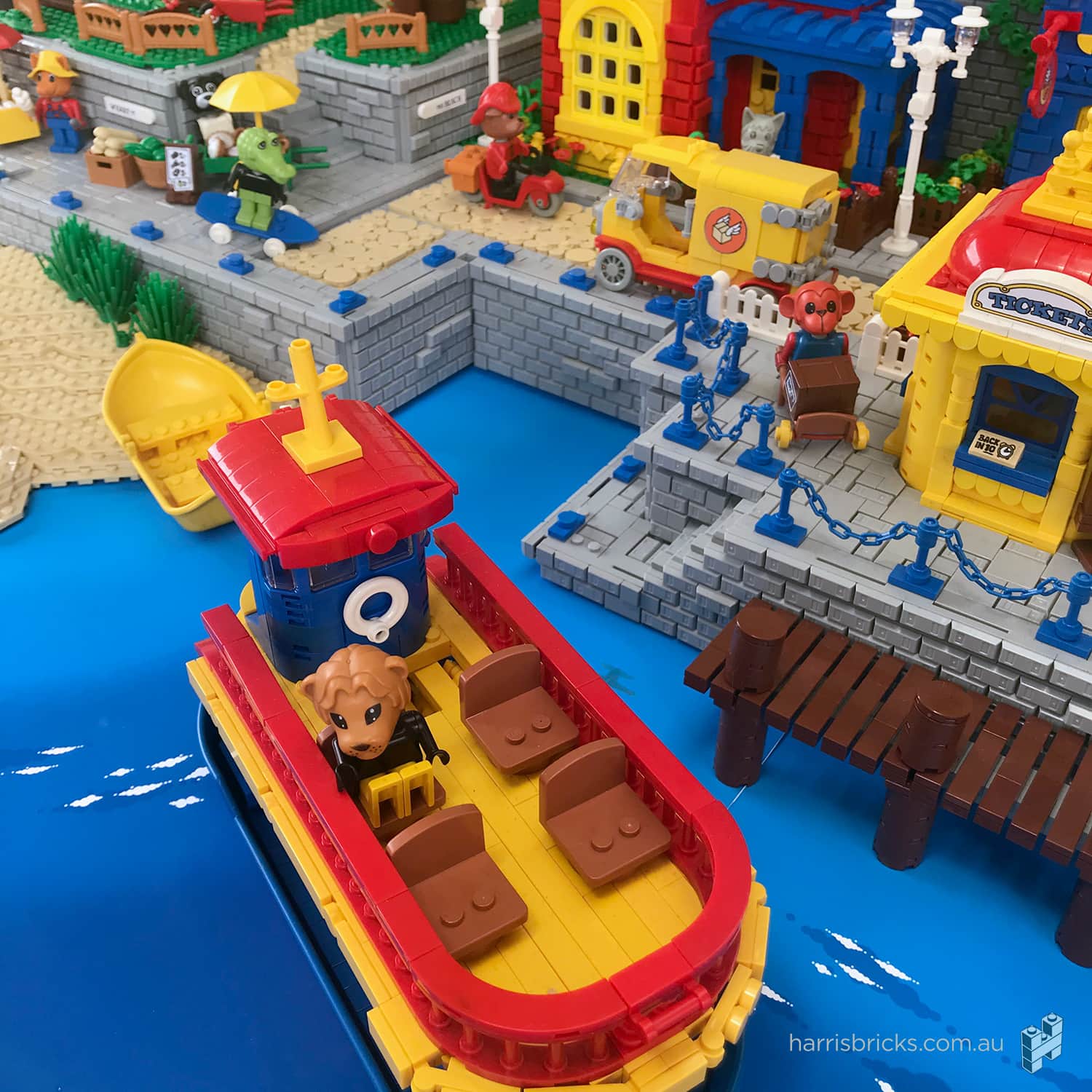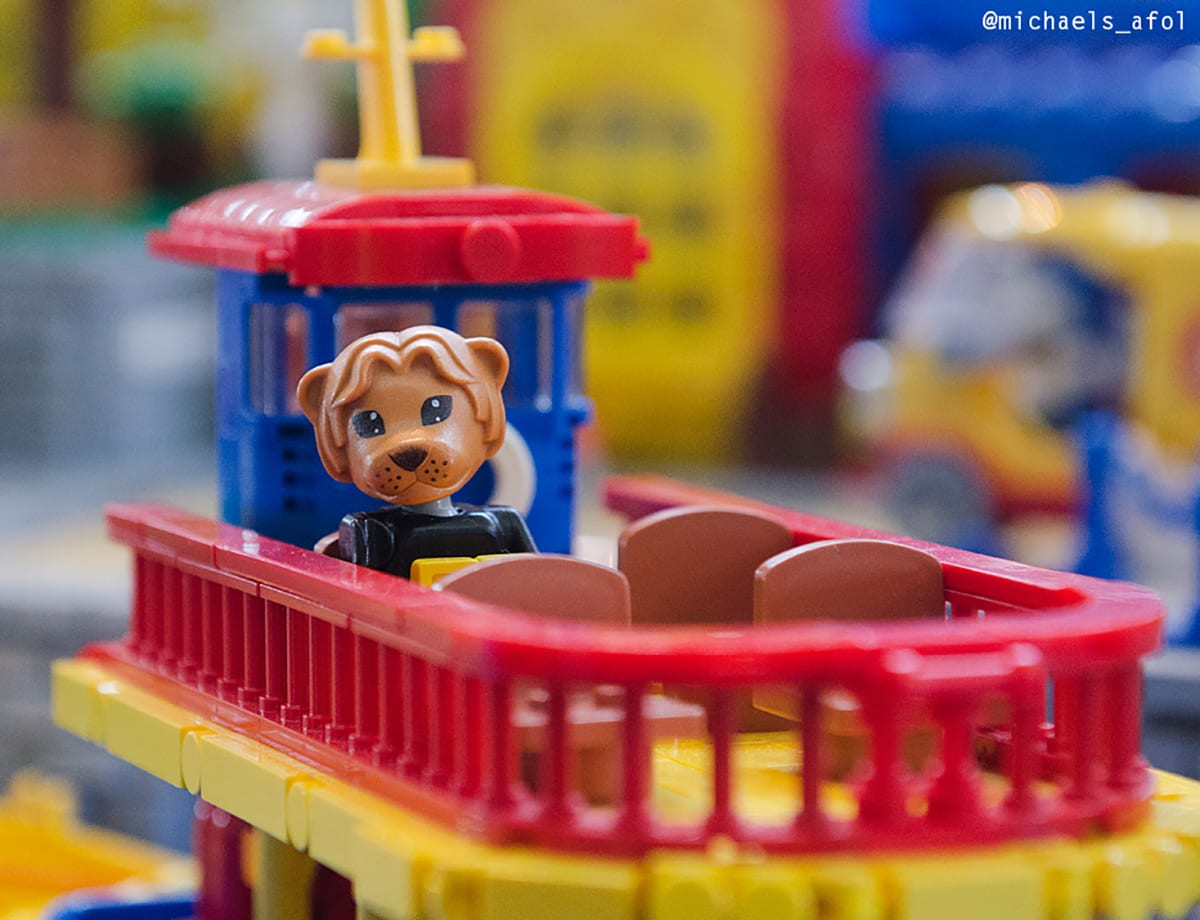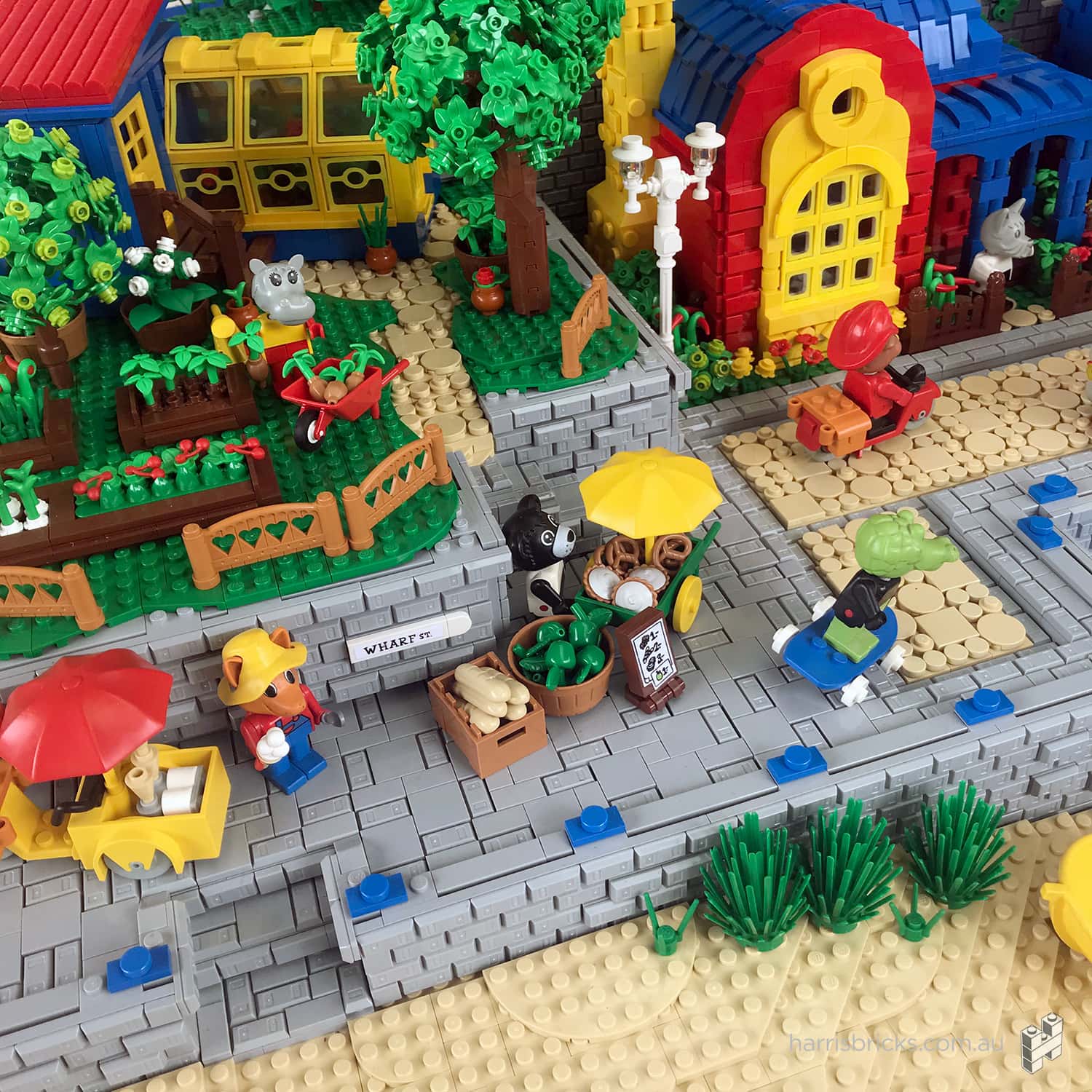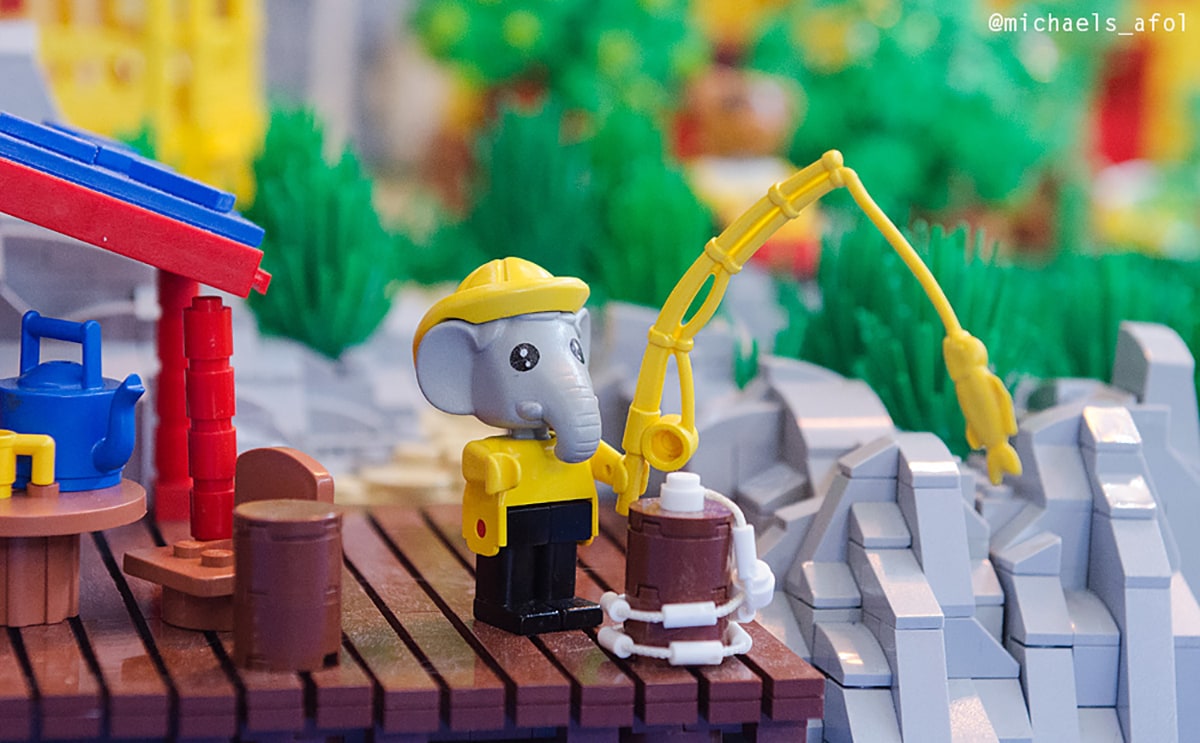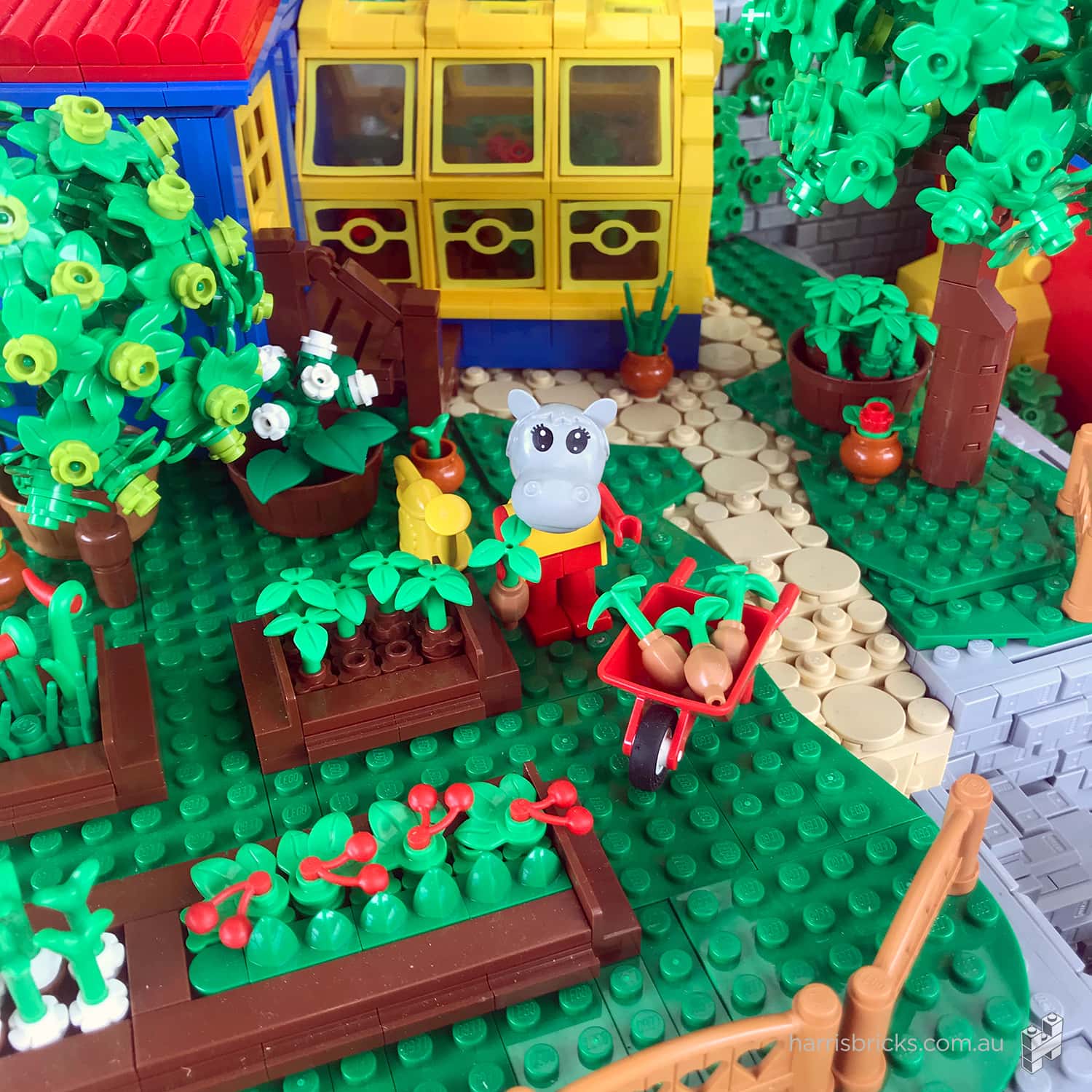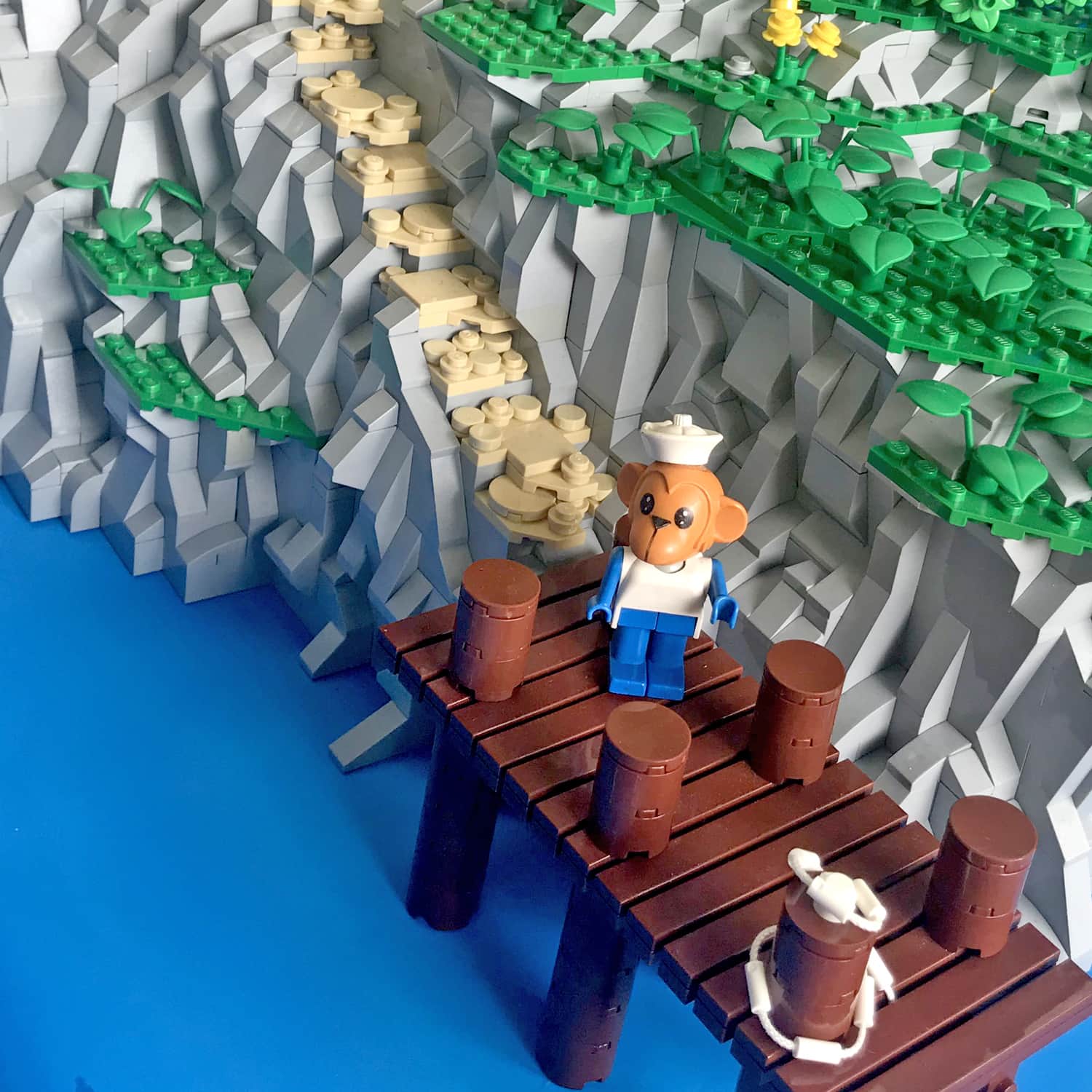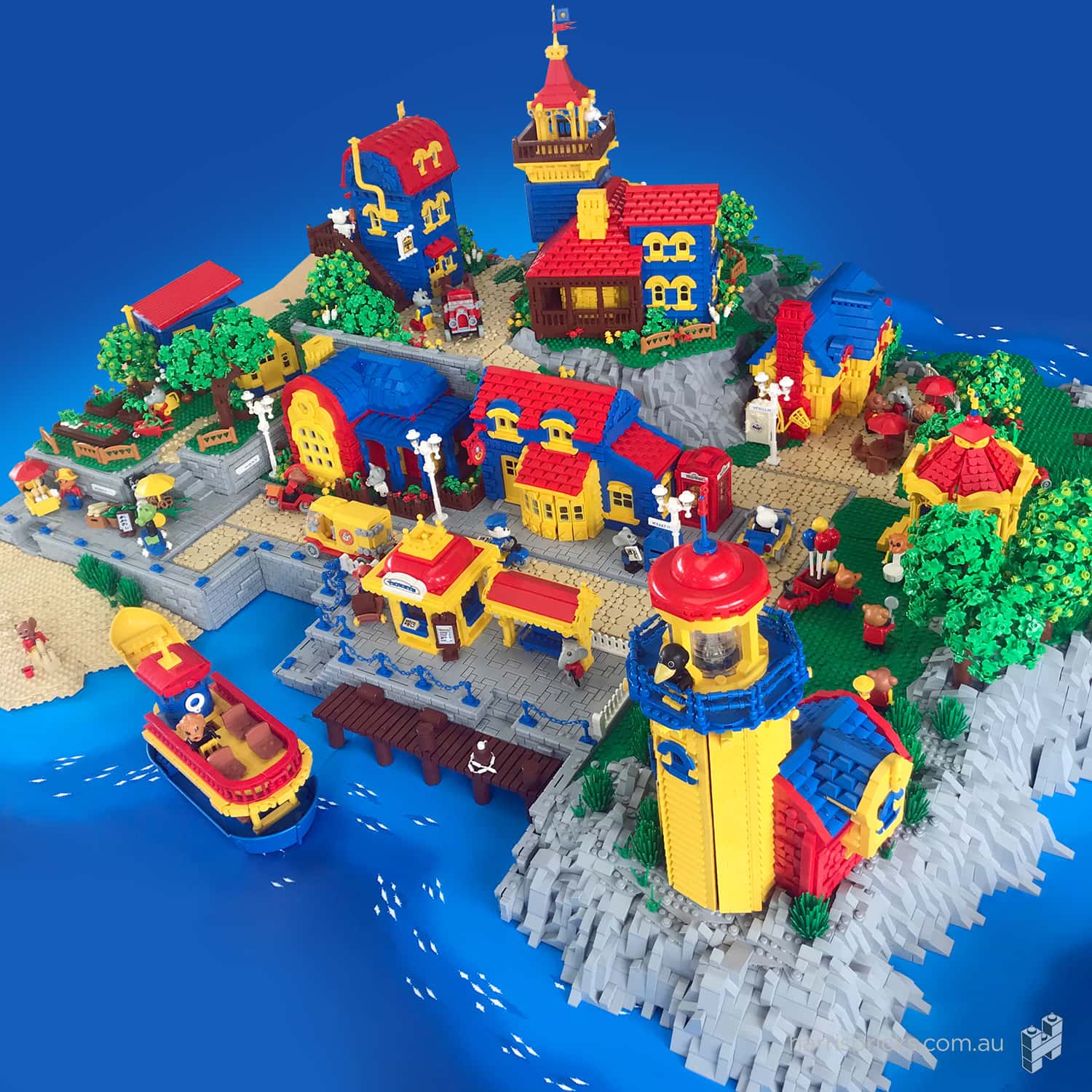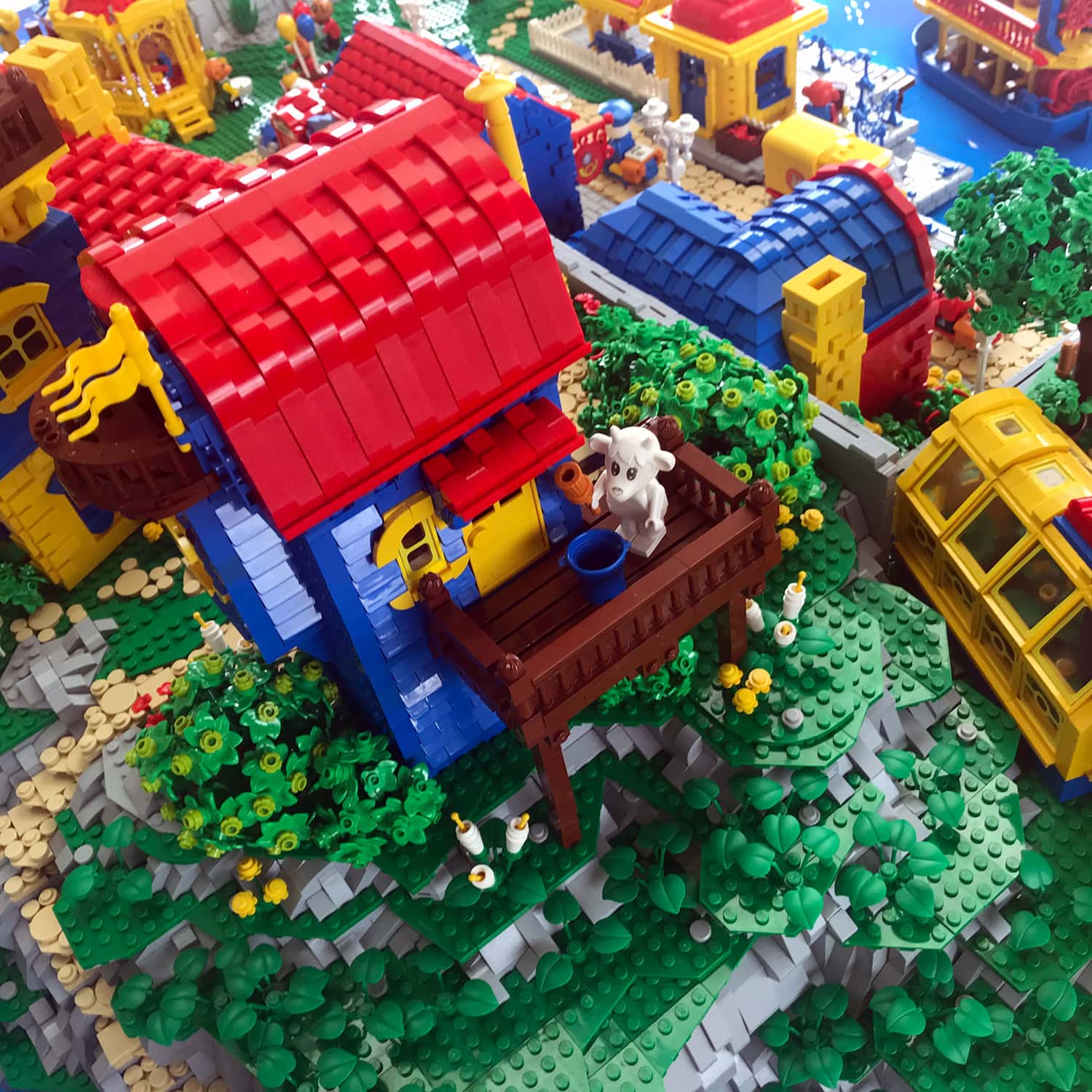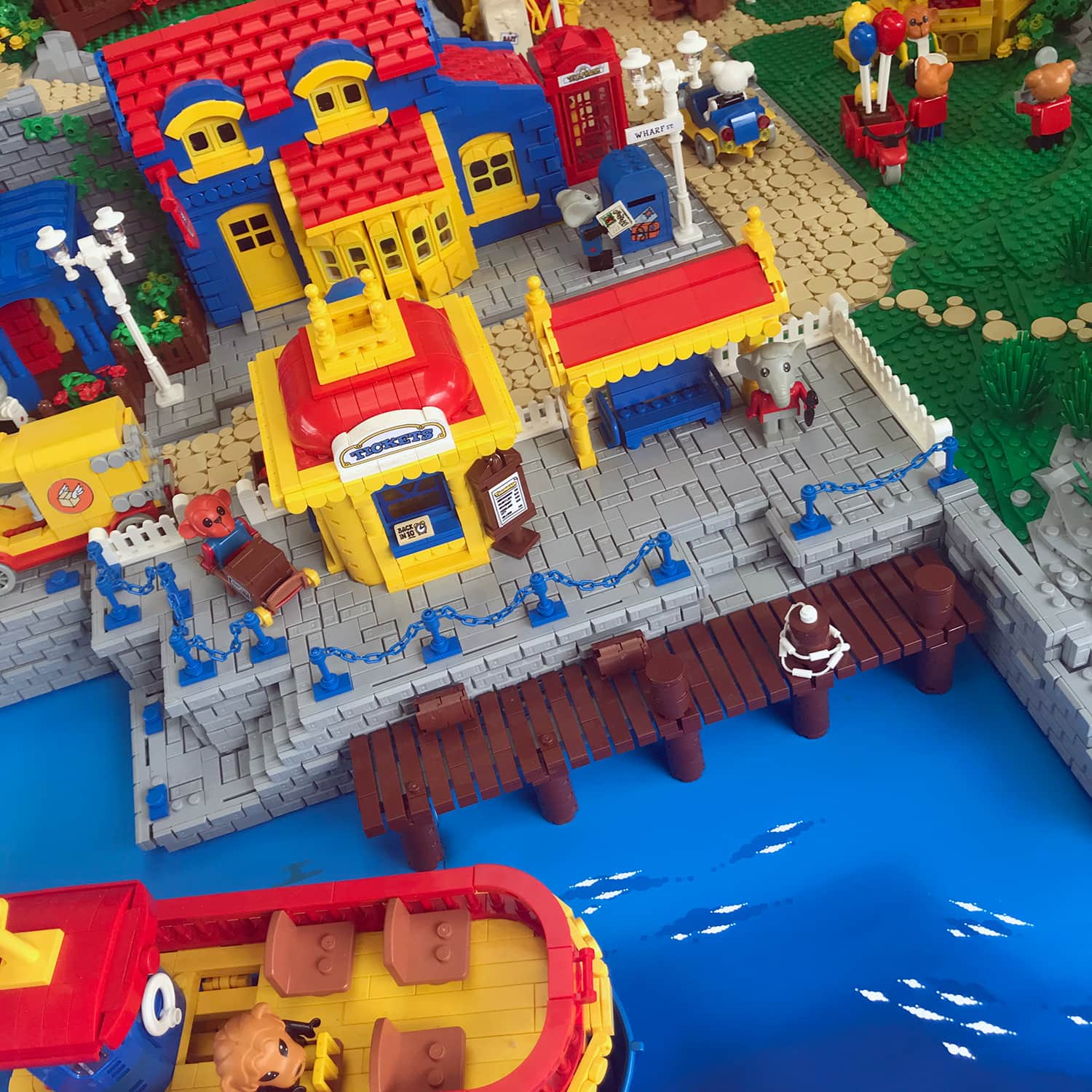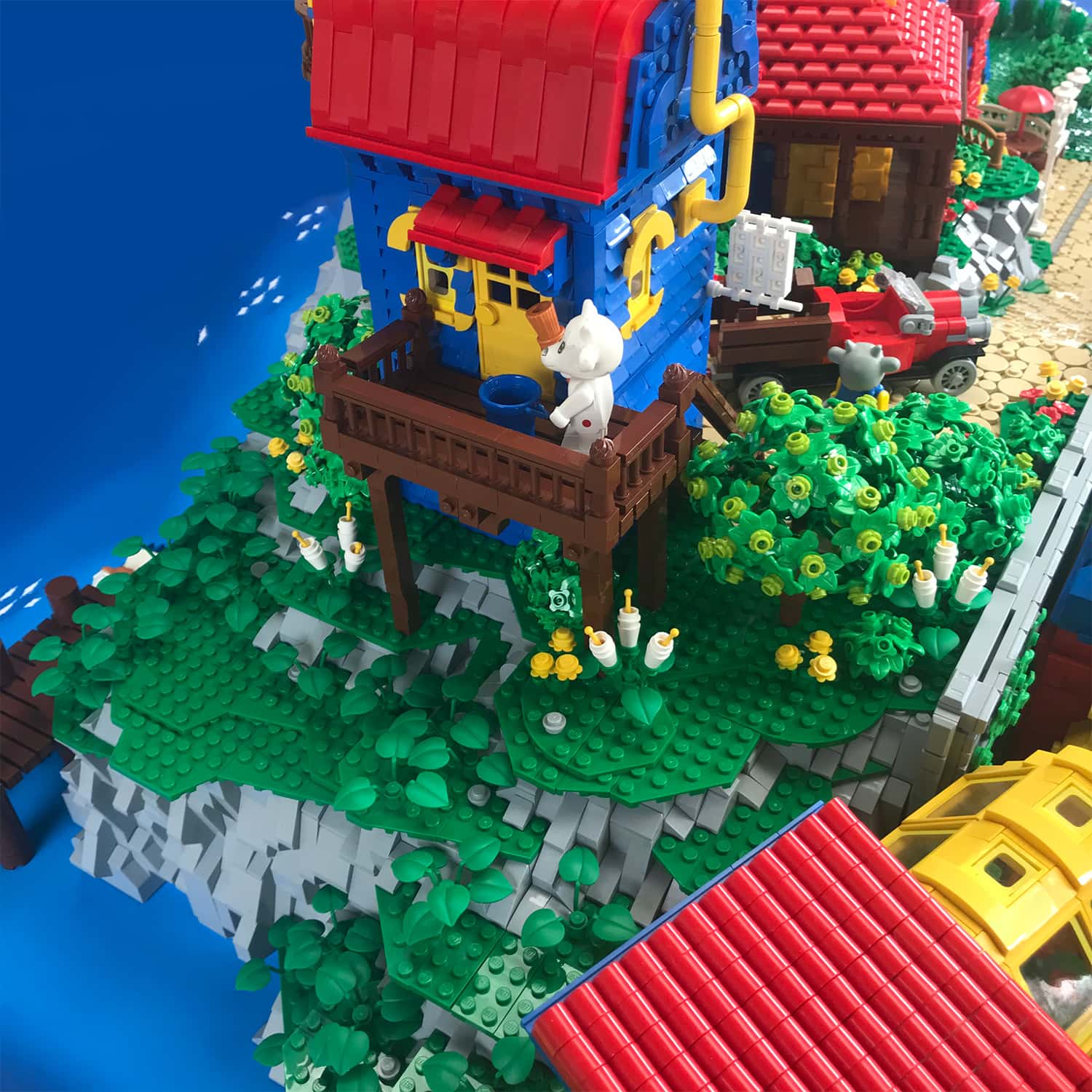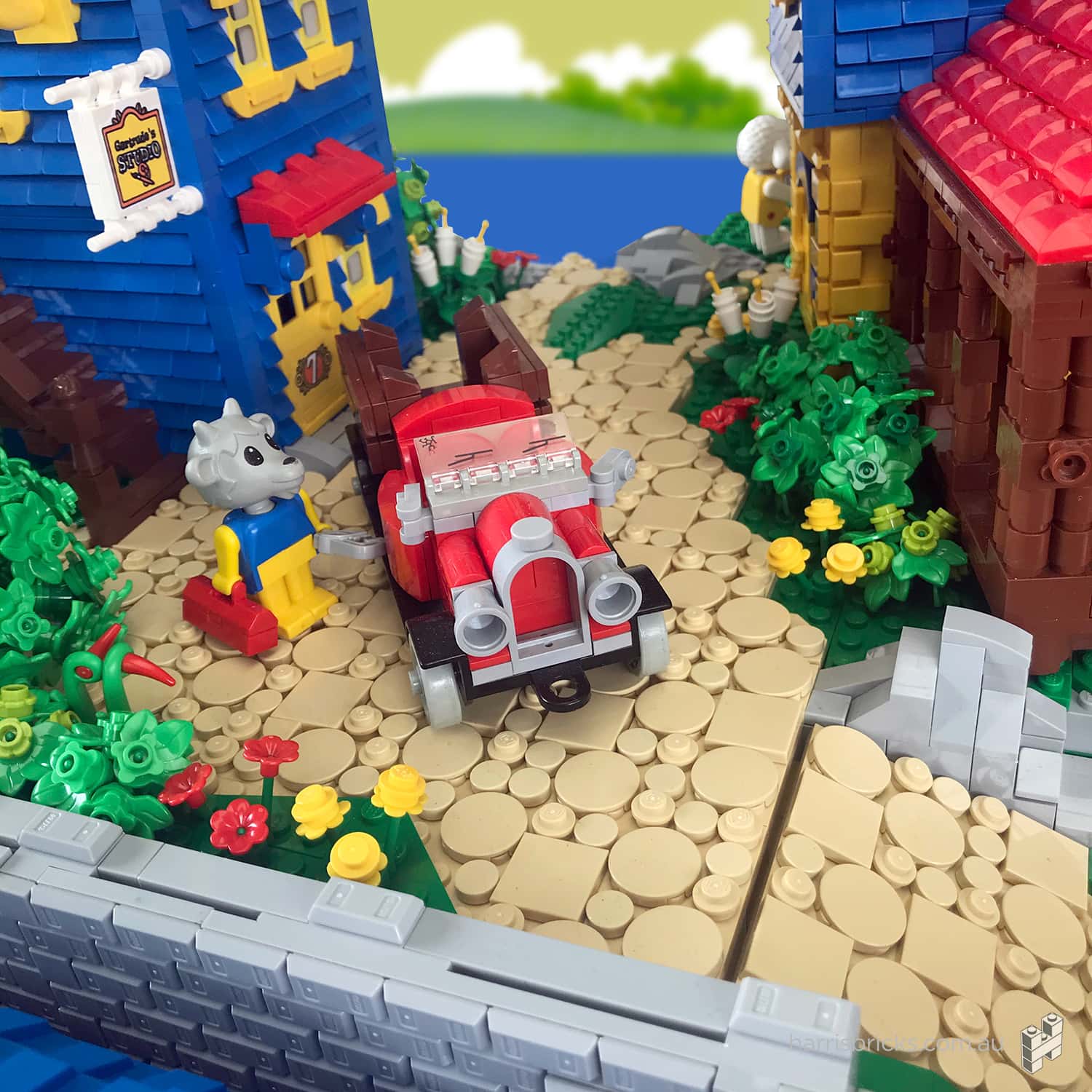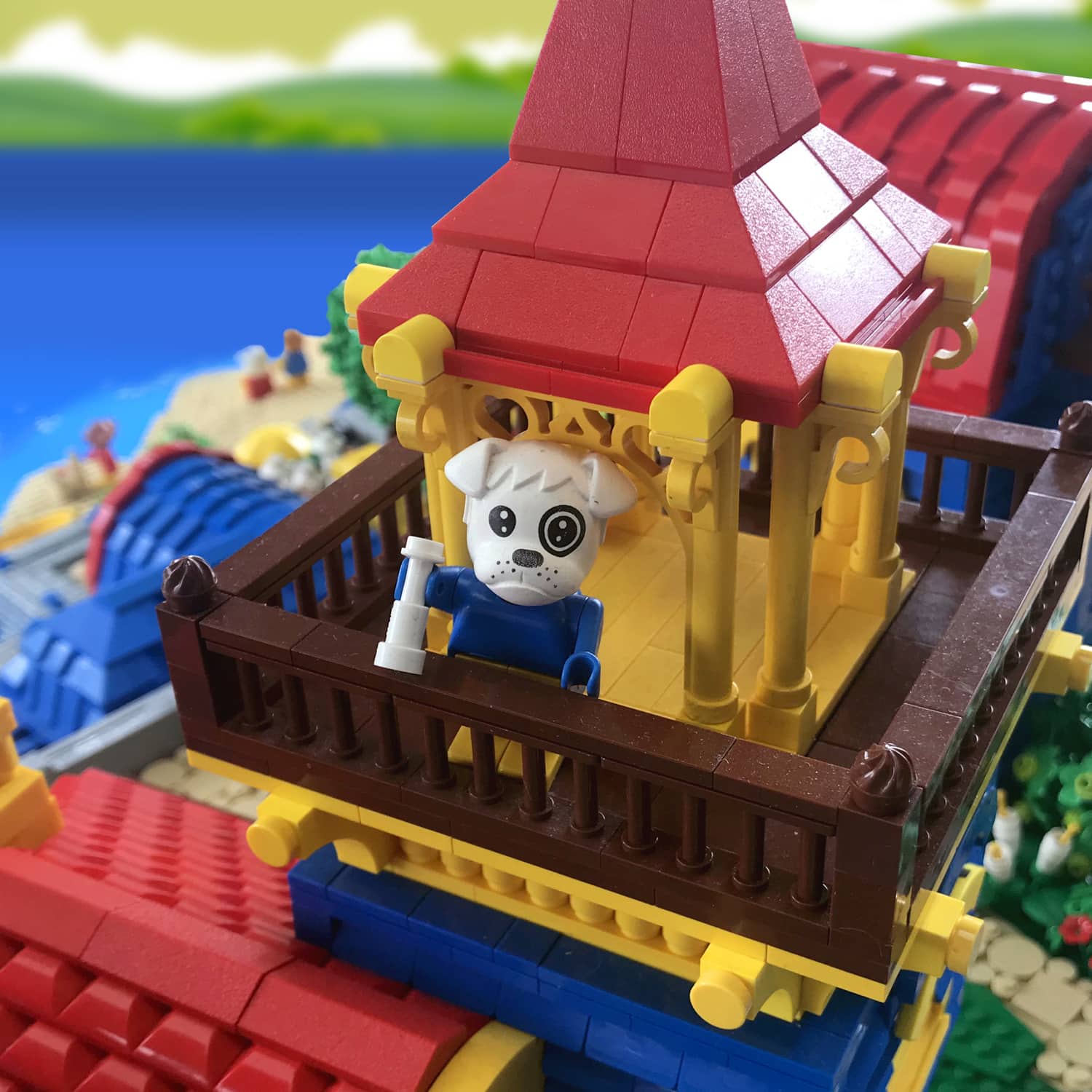 This build is a large Neo Fabuland island.
I have built it to explore something I am calling 'Neo Fabuland', the idea of employing Fabuland as a visual style, in much the same way that Neo-Classic Space looks to Classic Space as a set of design conventions. You can find out more about my goals for Neo Fabuland here if you are interested.
This display was built to be displayed at Brickvention 2020 and features a large island, 10 buildings including my previously revealed Edward's Fishing Hut, Boris' Post Office, Wilfred's Lighthouse, Gertrude's Studio, Hannah's Greenhouse, Bonnie's B&B, The Dock, and The Bandstand as well as two previously unrevealed buildings, Bernhard's Tavern and Dr. Dog's Office as well as various vehicles, trees, plants and landscaping.
First and foremost I wanted to take the level of detail up above the simplified forms of the original Fabuland sets (those sets were made for young builders after all) and create a fully realised environment for the Fabuland figures to inhabit.
Thank you to Michael Smith for taking the photos labelled 'michaels_afol' and for giving me permission to use them here. You can check out more of Michael's handiwork at his Facebook and Instagram profiles.
Built: 2019, 2020
Theme: Neo Fabuland
Exhibited: Brickvention 2020, Bendigo Bricks 2021, Brixpo 2021. I also presented a talk about this build at Paredes de Coura Fan Weekend 2021.
This build has now been retired.

This build was awarded Exhibitor's Choice – Second Place at Brickvention 2020 and Best in Show – Second Place at Brixpo 2021.