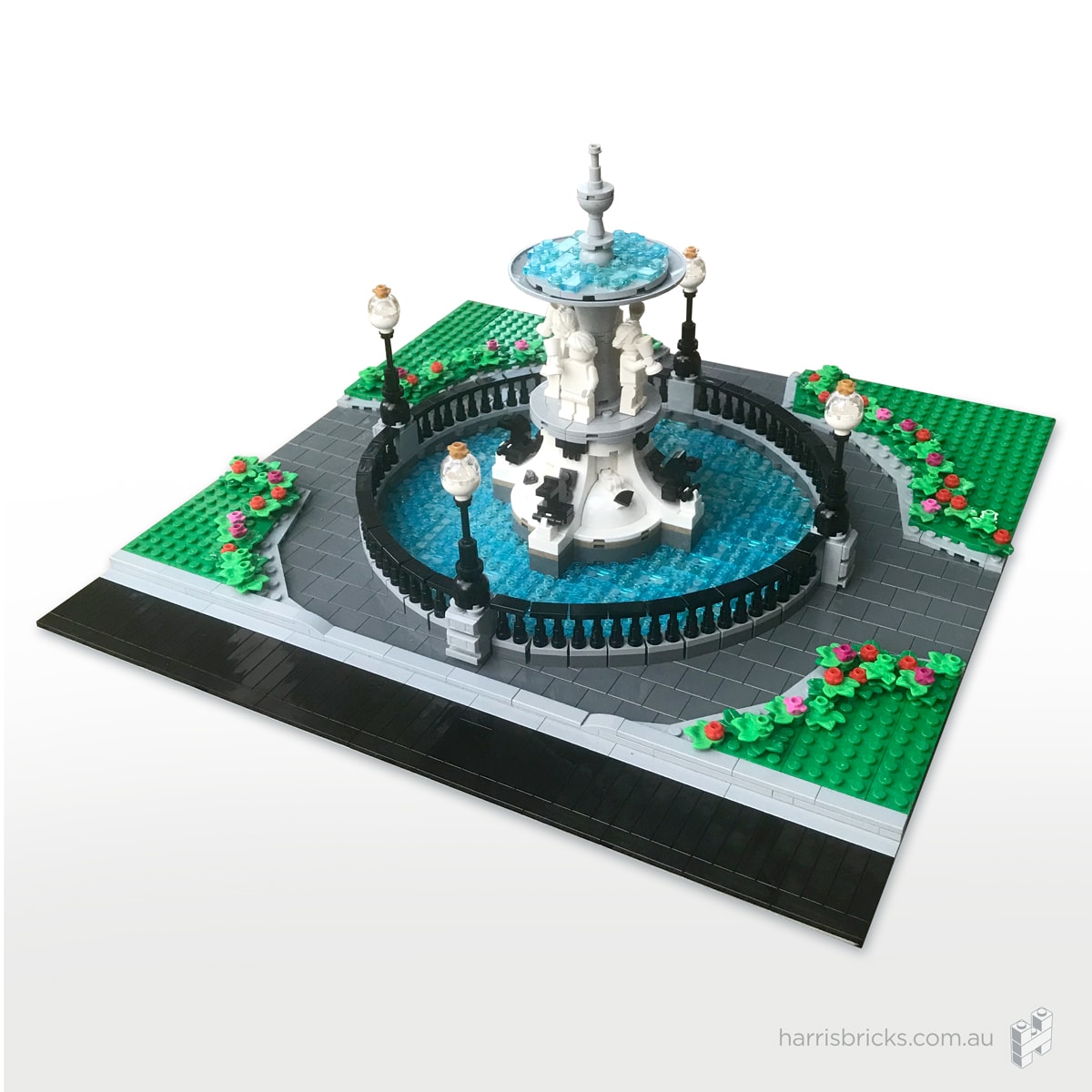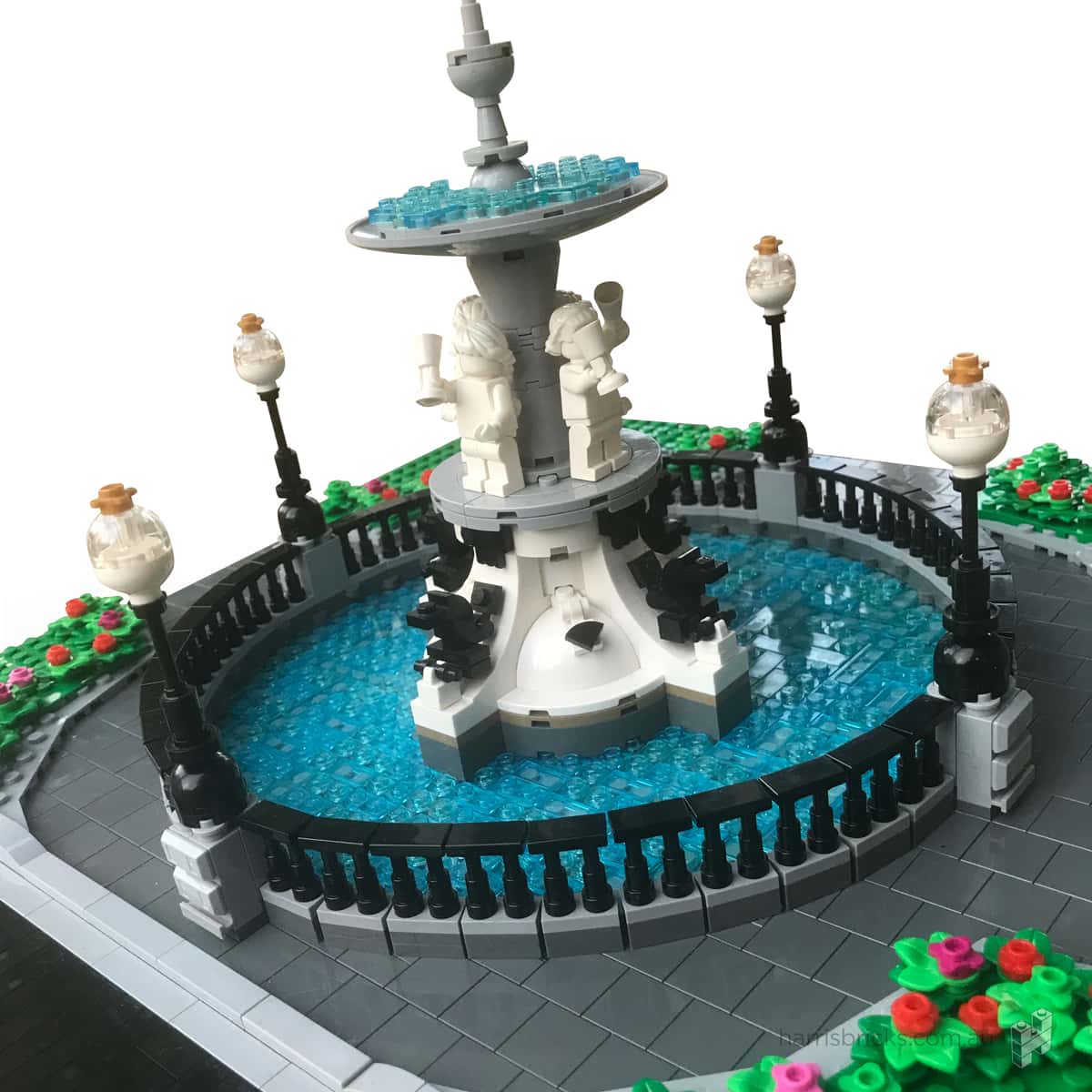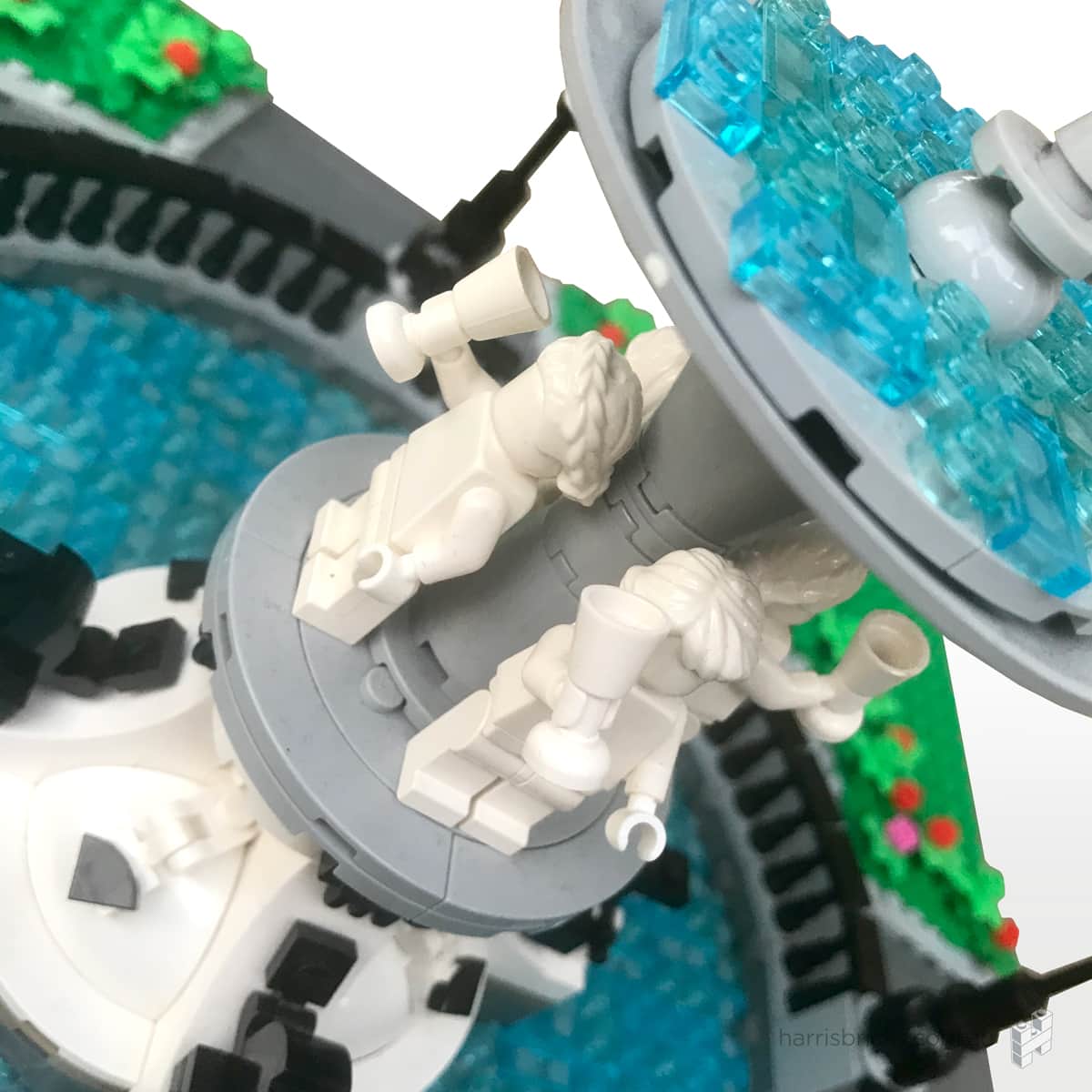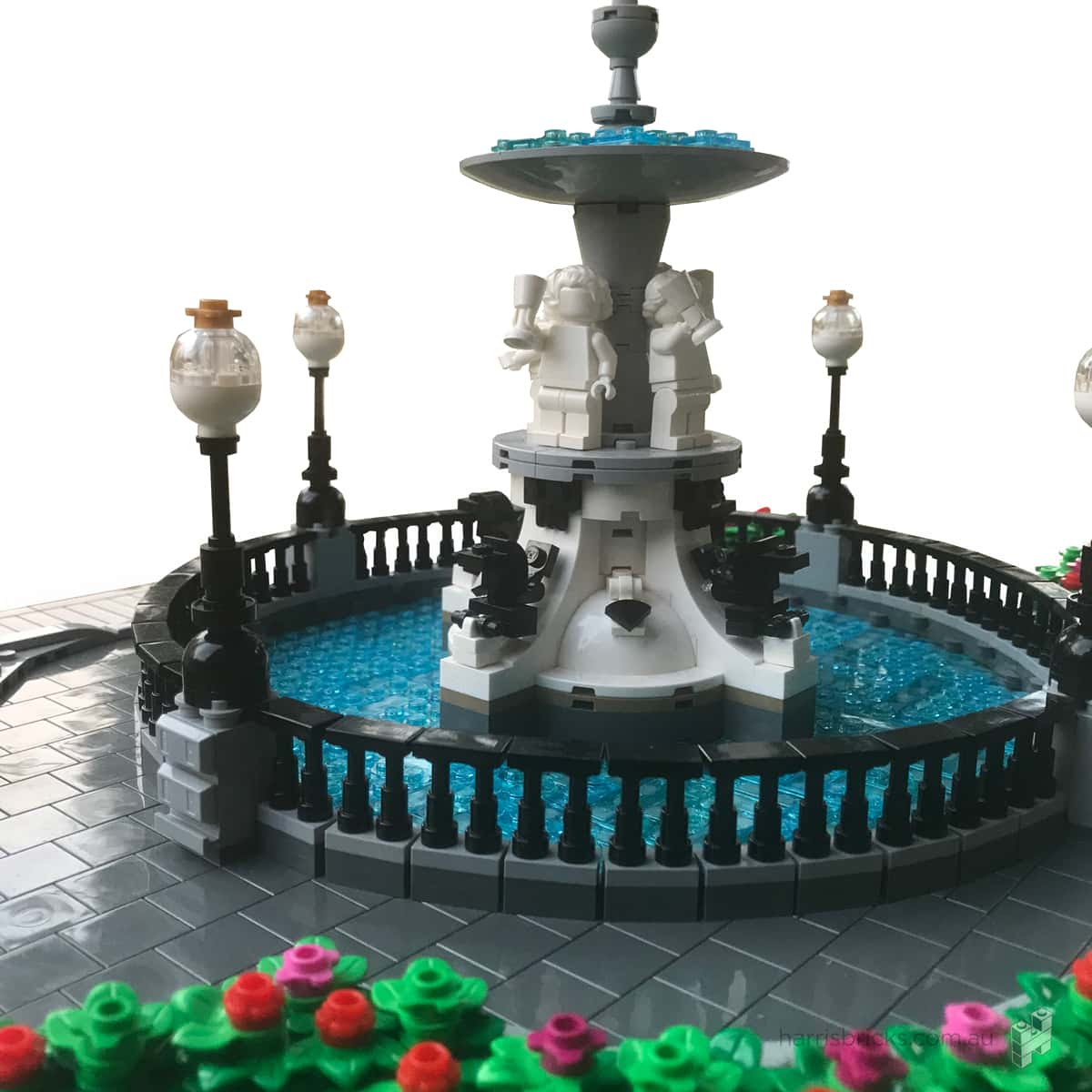 This MOC is a LEGO replica of the Alexandra Fountain, one of the most prominent landmarks and monuments of my home town of Bendigo, Victoria, Australia. Known locally as simply 'The fountain' it stands at the centre of the city.
Designed by W.C Vahland in 1881 and named in honour of Alexandra, Princess of Wales, the fountain is located in Bendigo's Charing Cross, the intersection of View Street and Pall Mall.
The Alexandra Fountain is the second largest and most ornate municipal fountain in Victoria and stands 8.5 metres high and sits in a 15 metre diameter circular pool. It is made from 20 tonnes of local granite, cast iron and painted stone. You can find out more about it here.