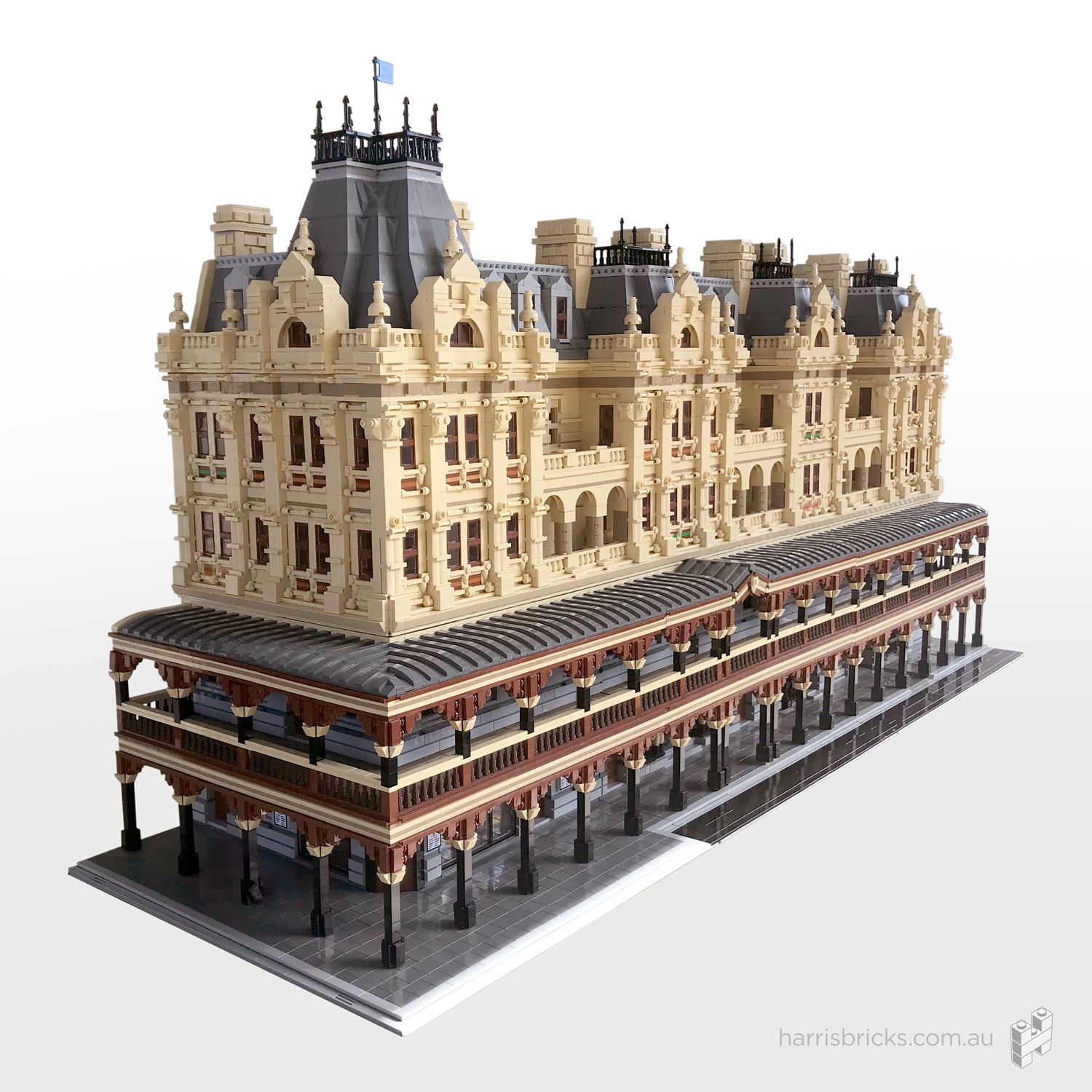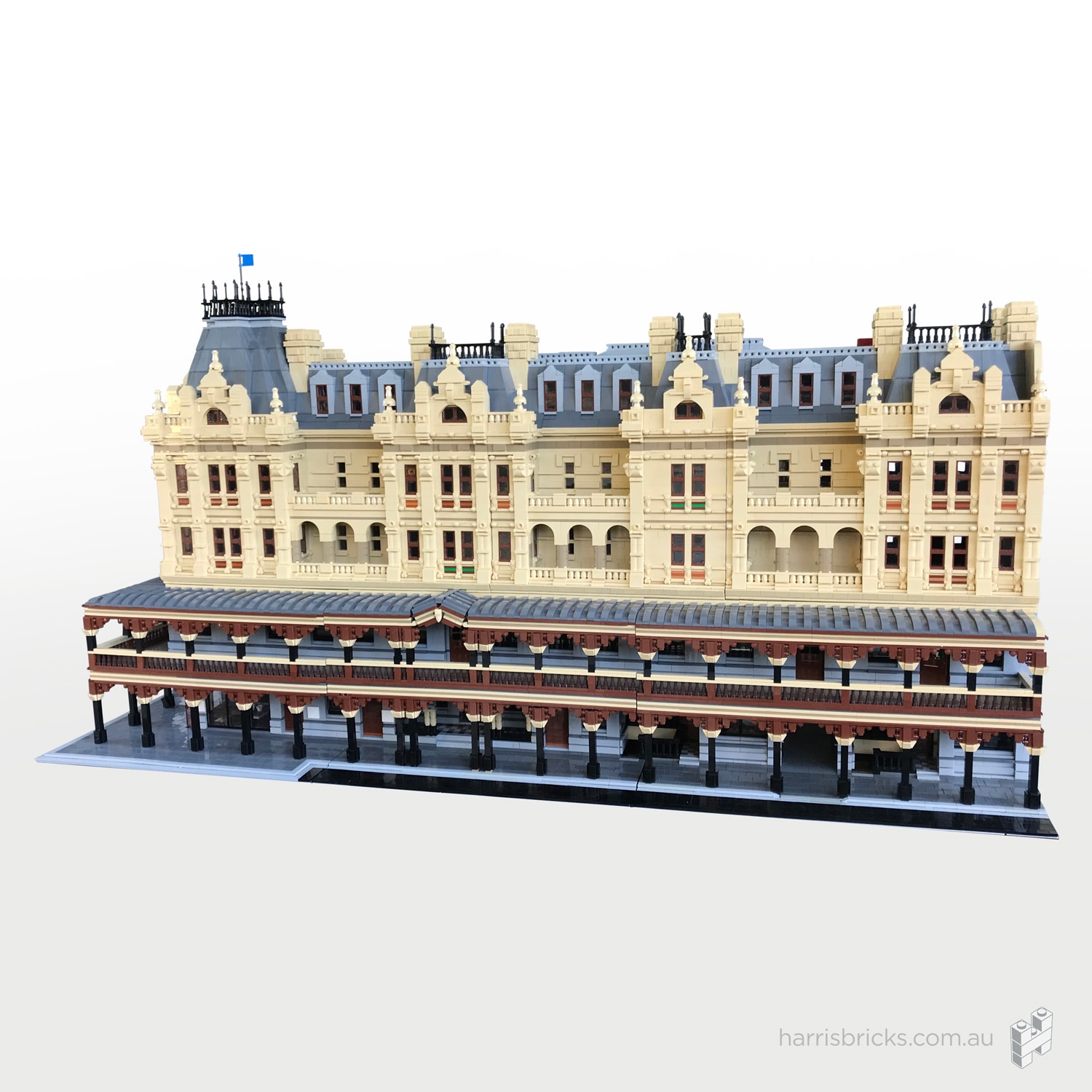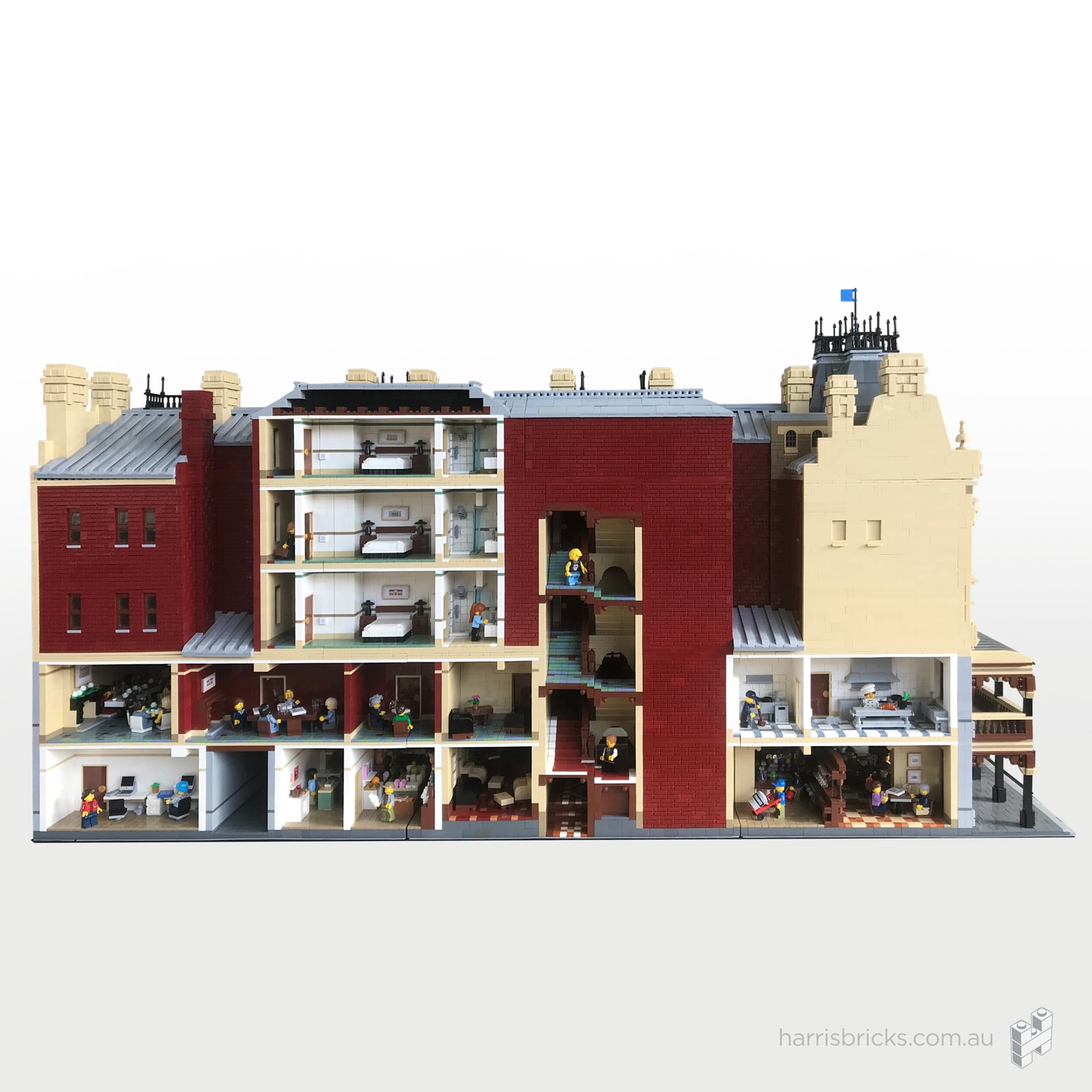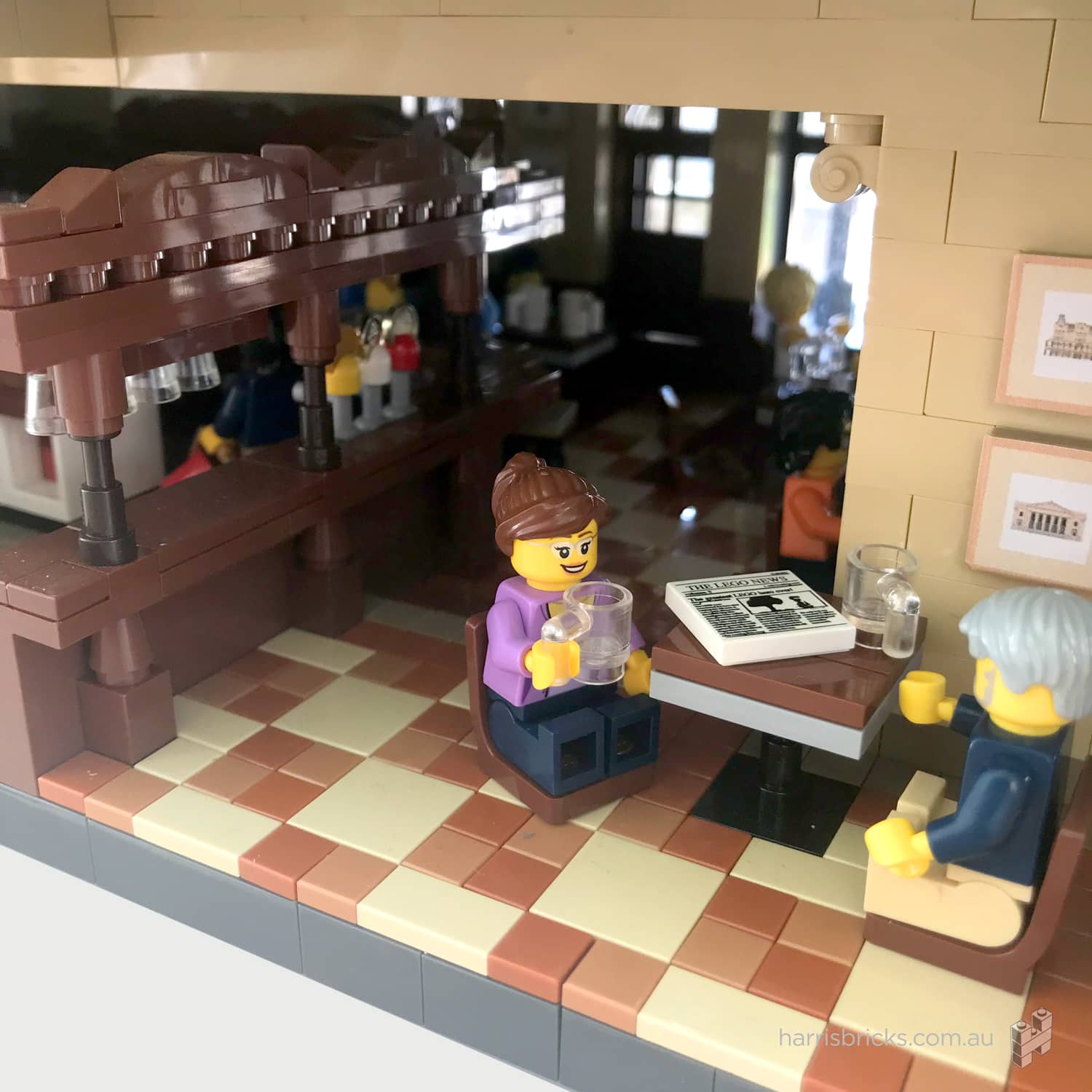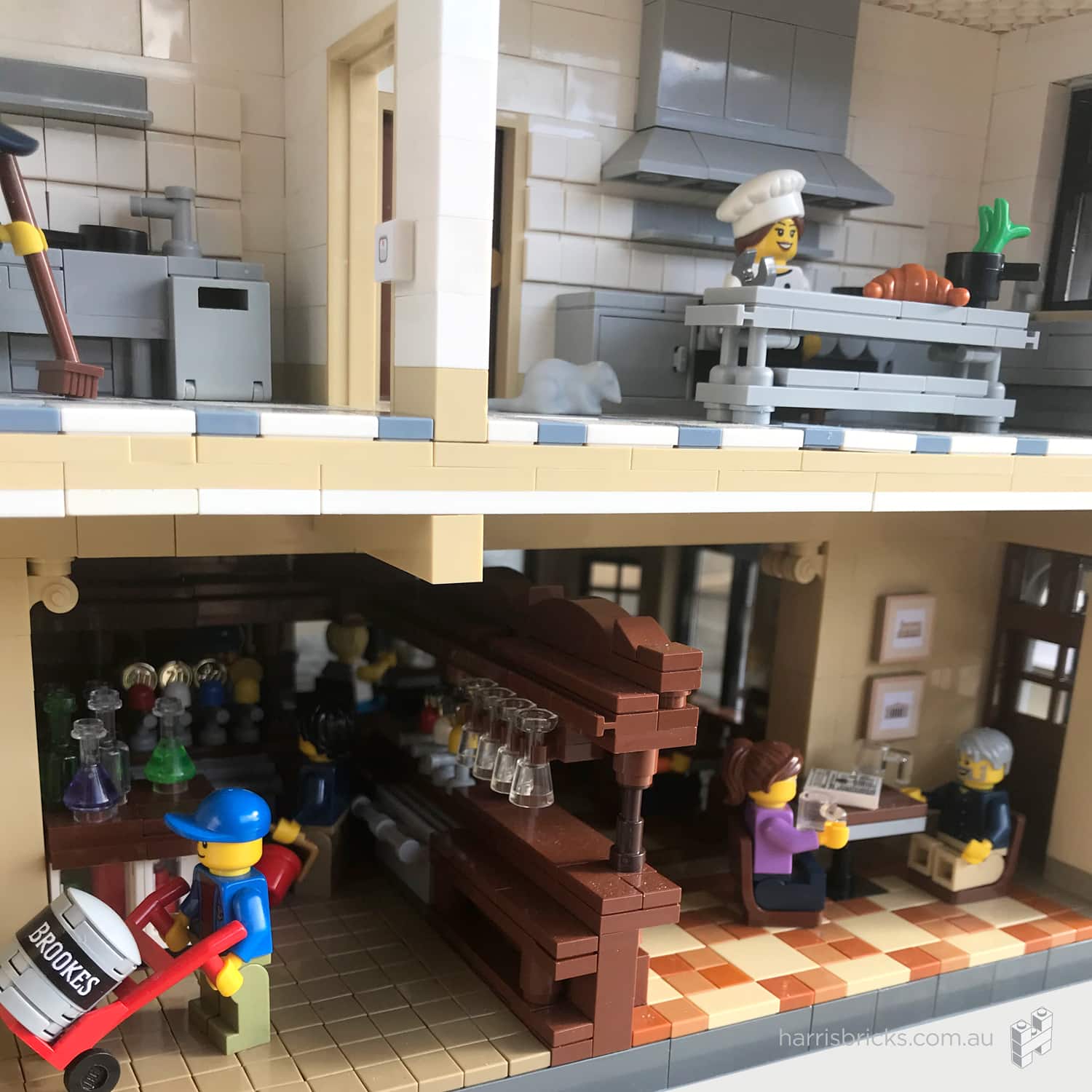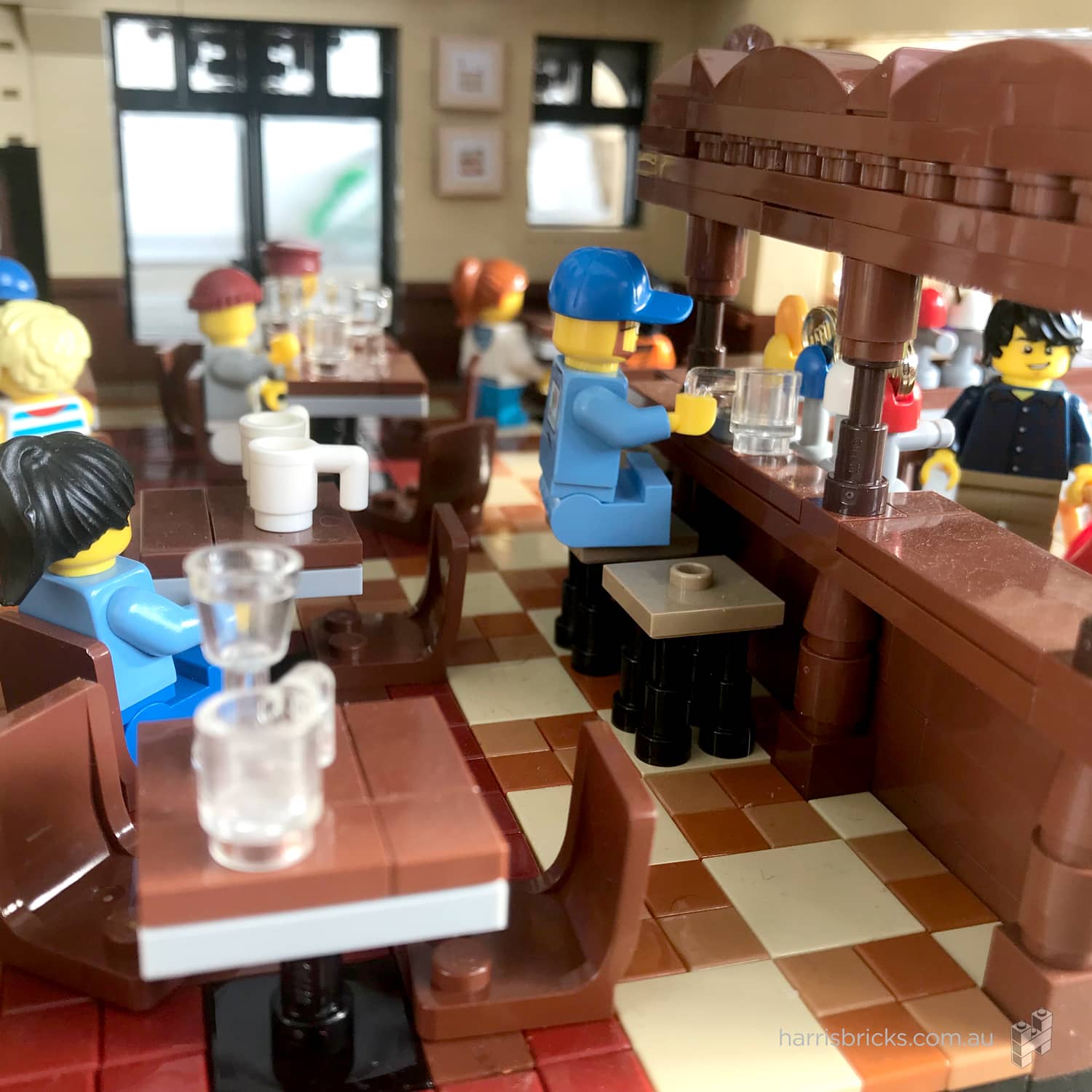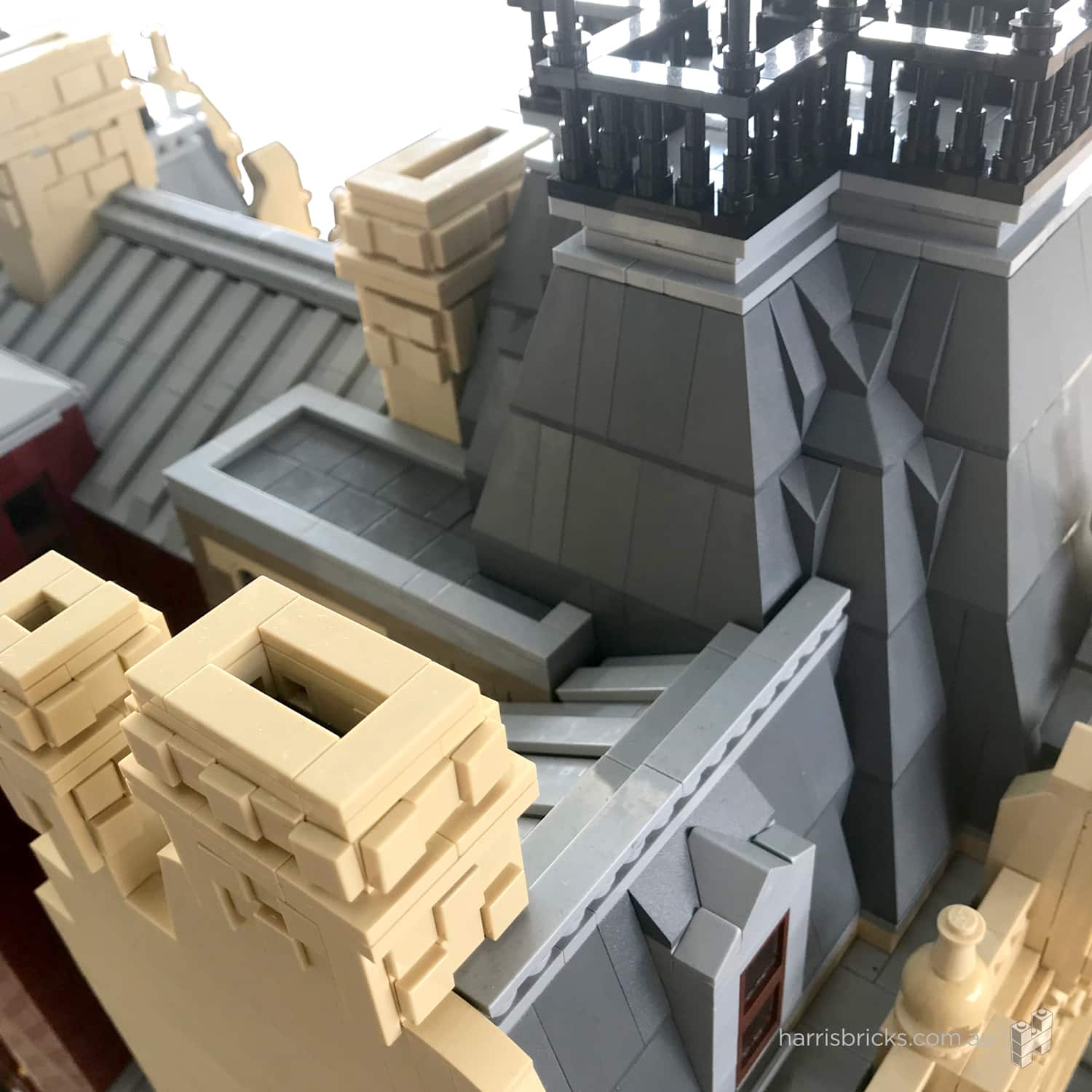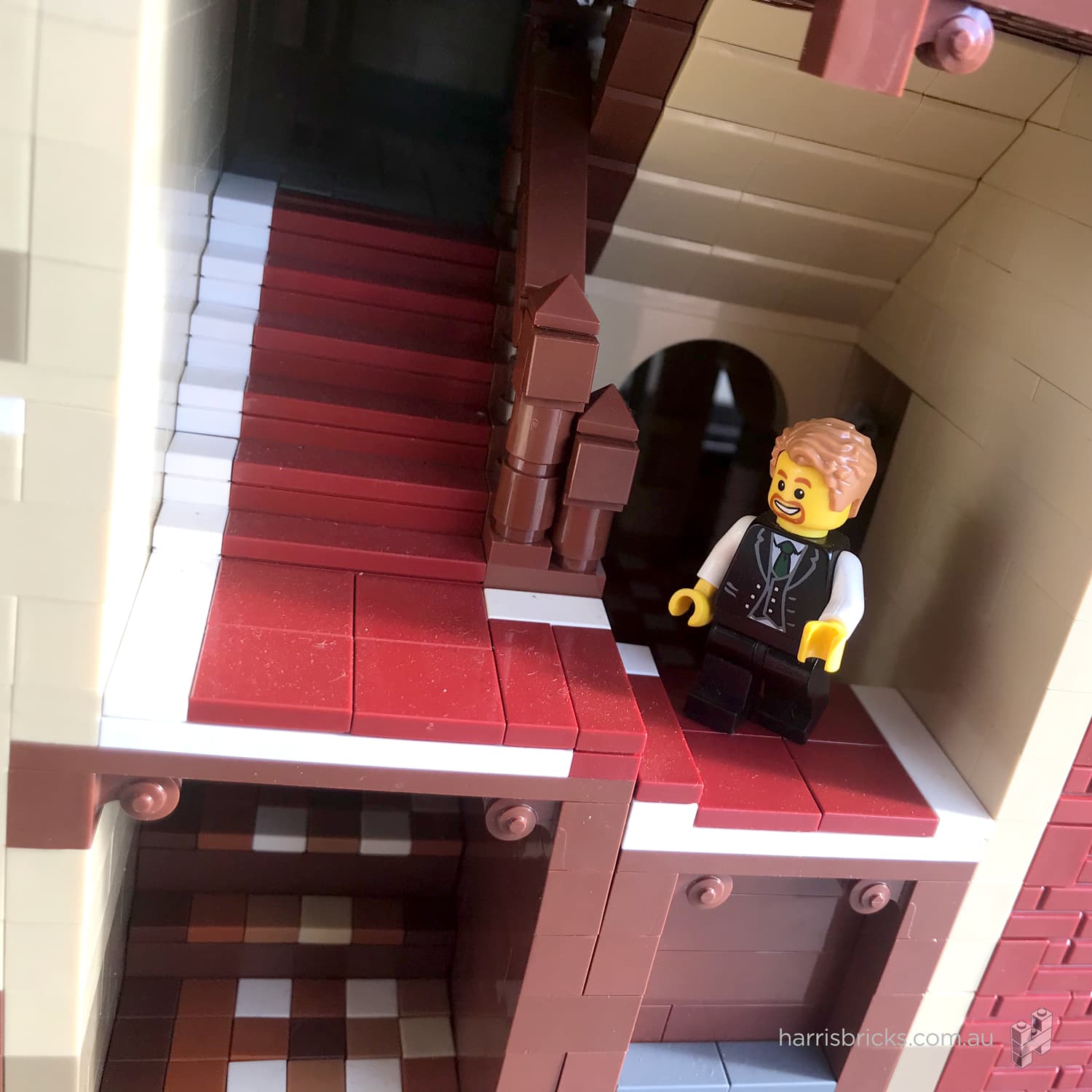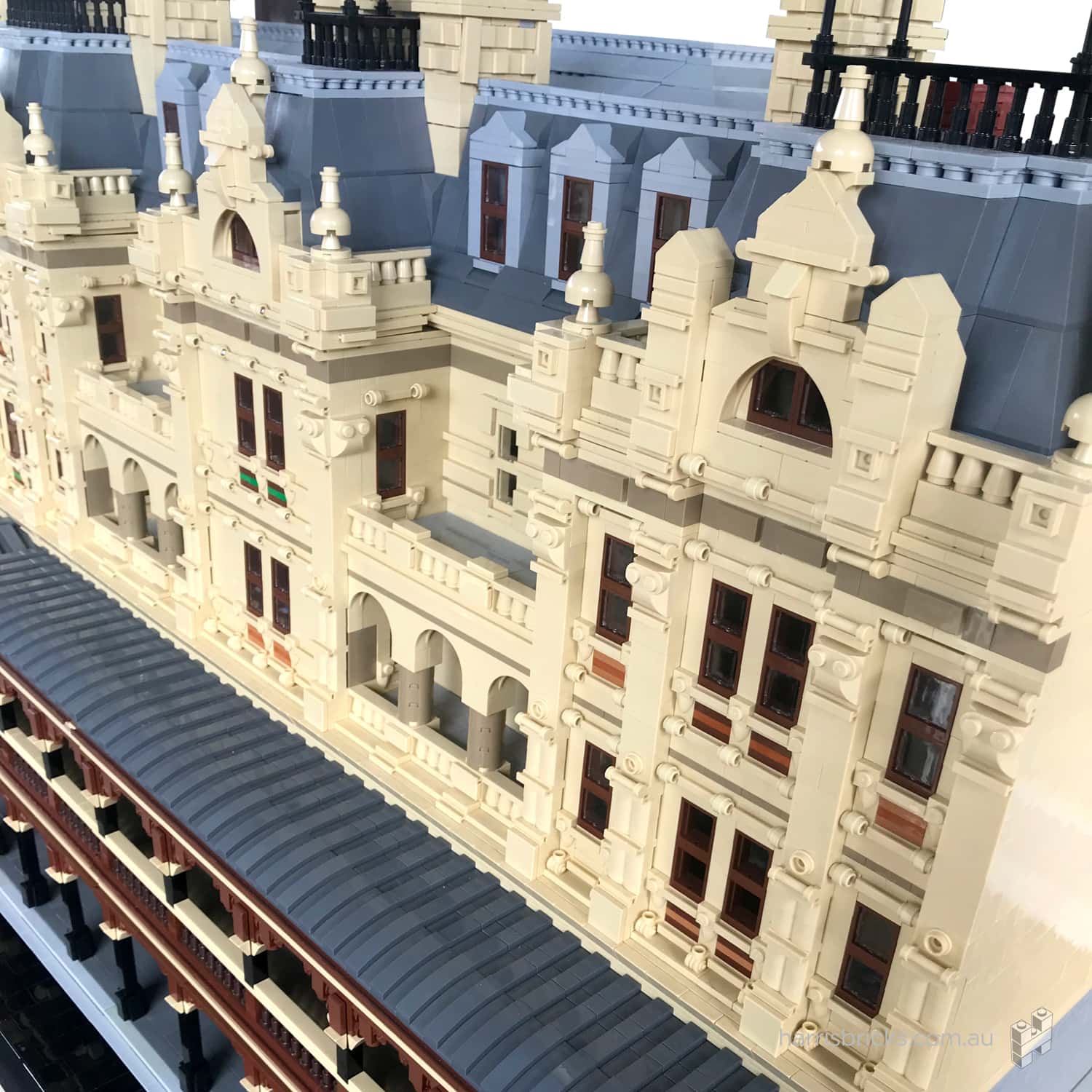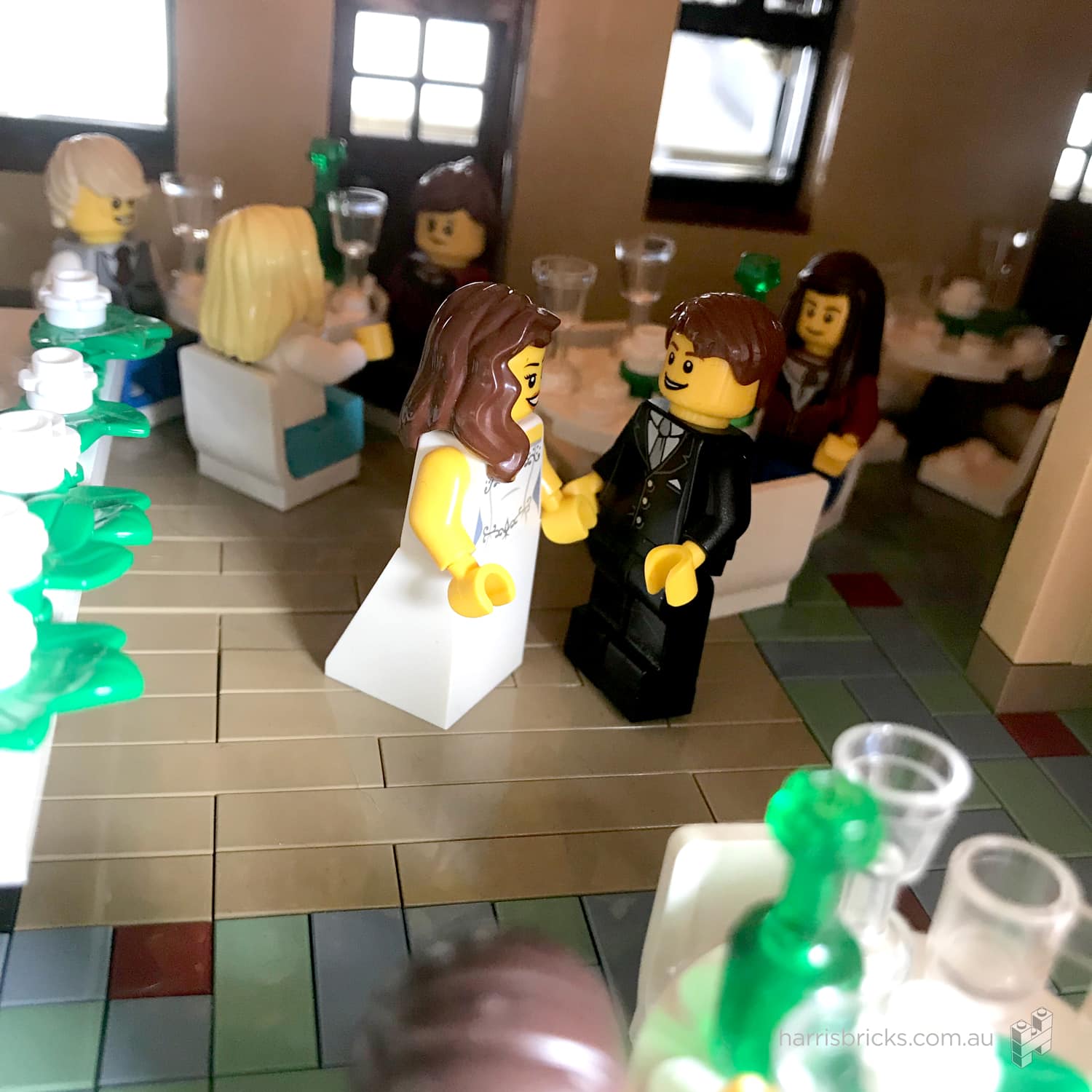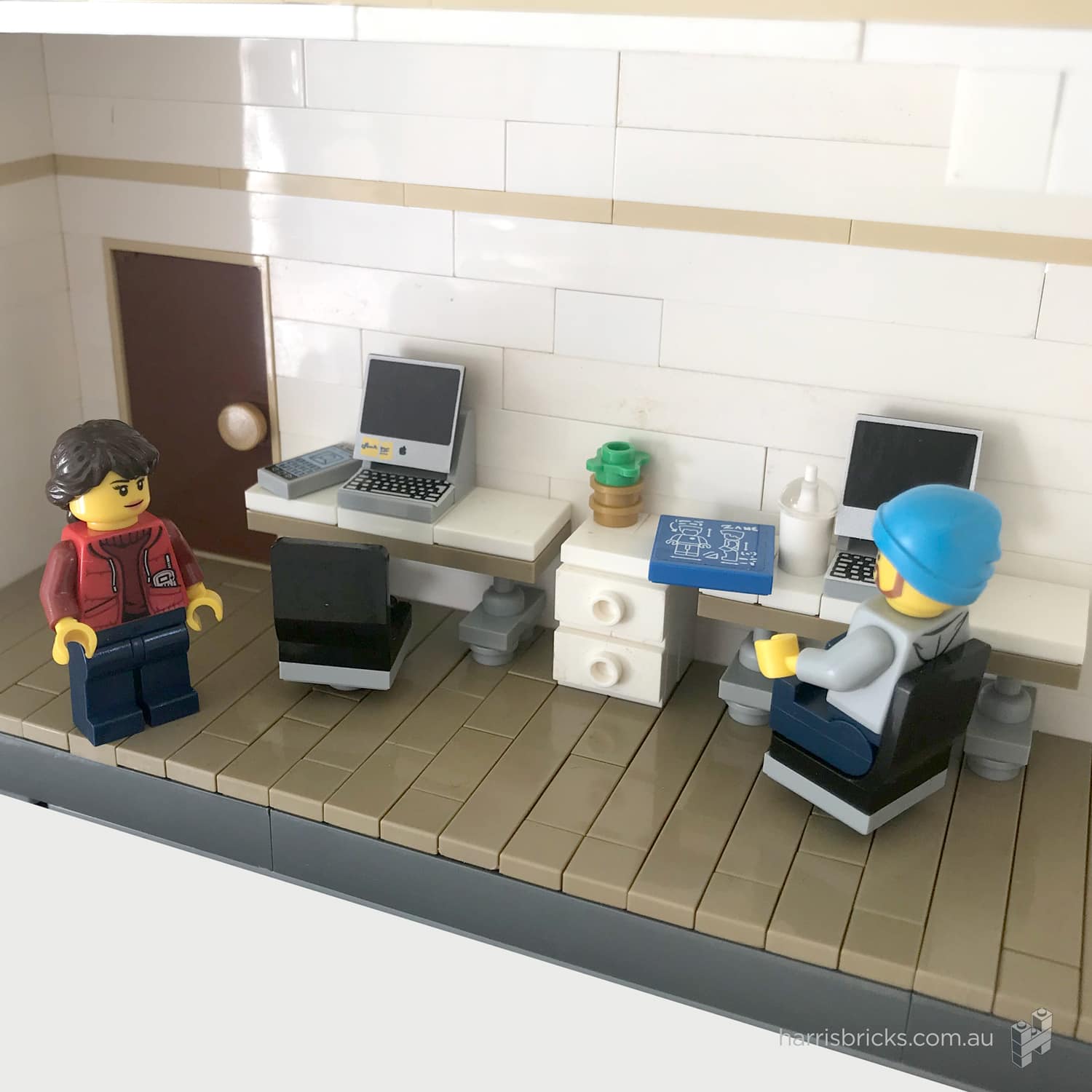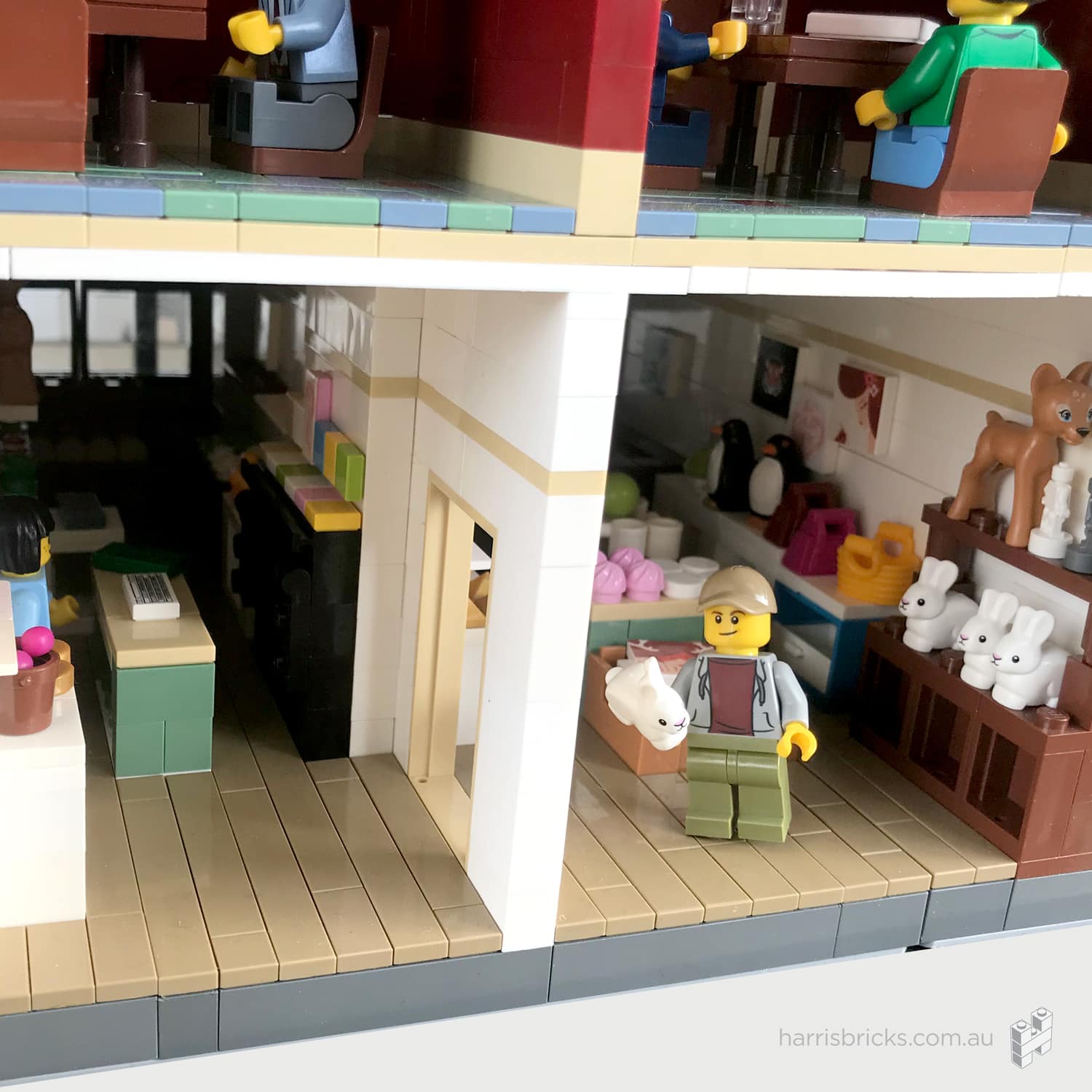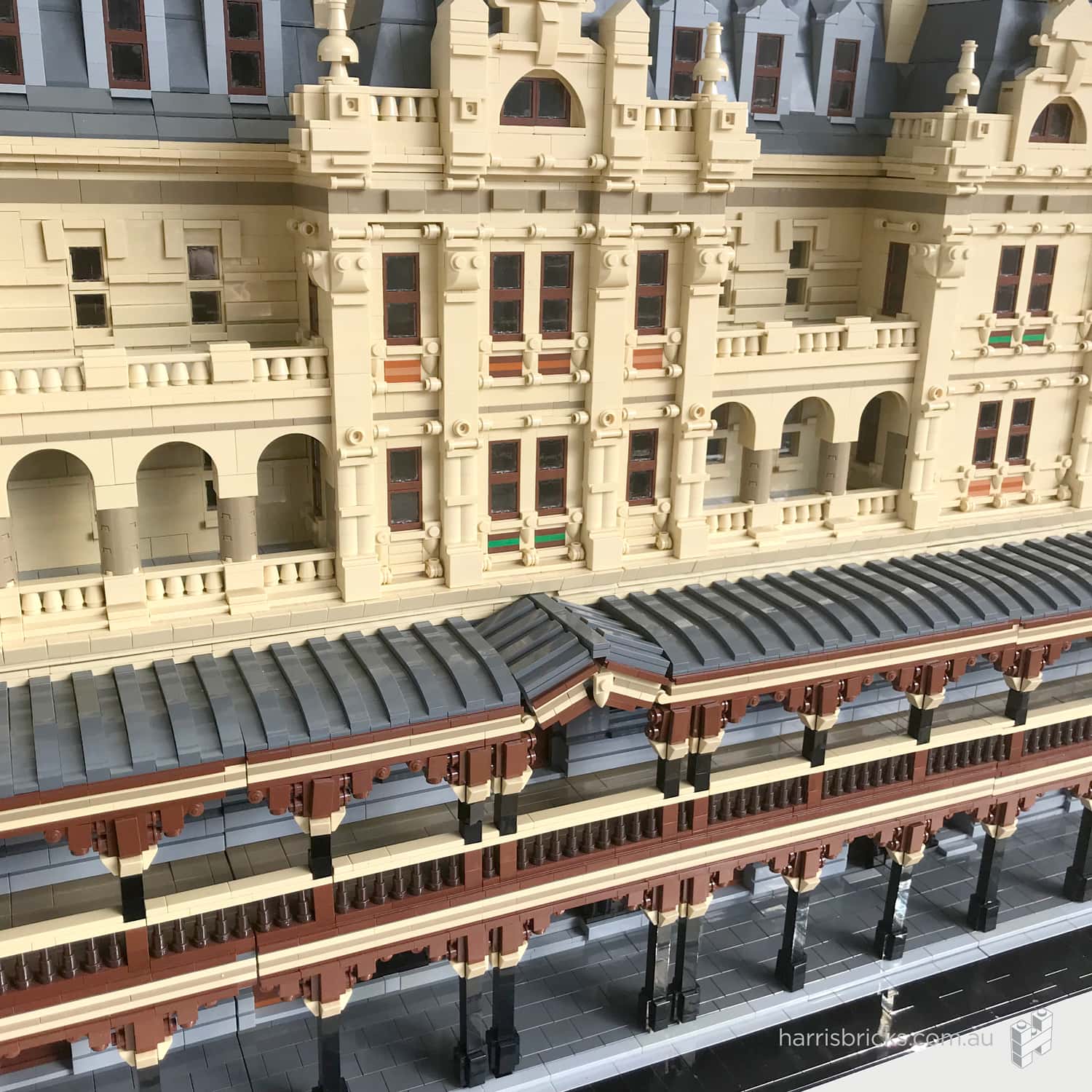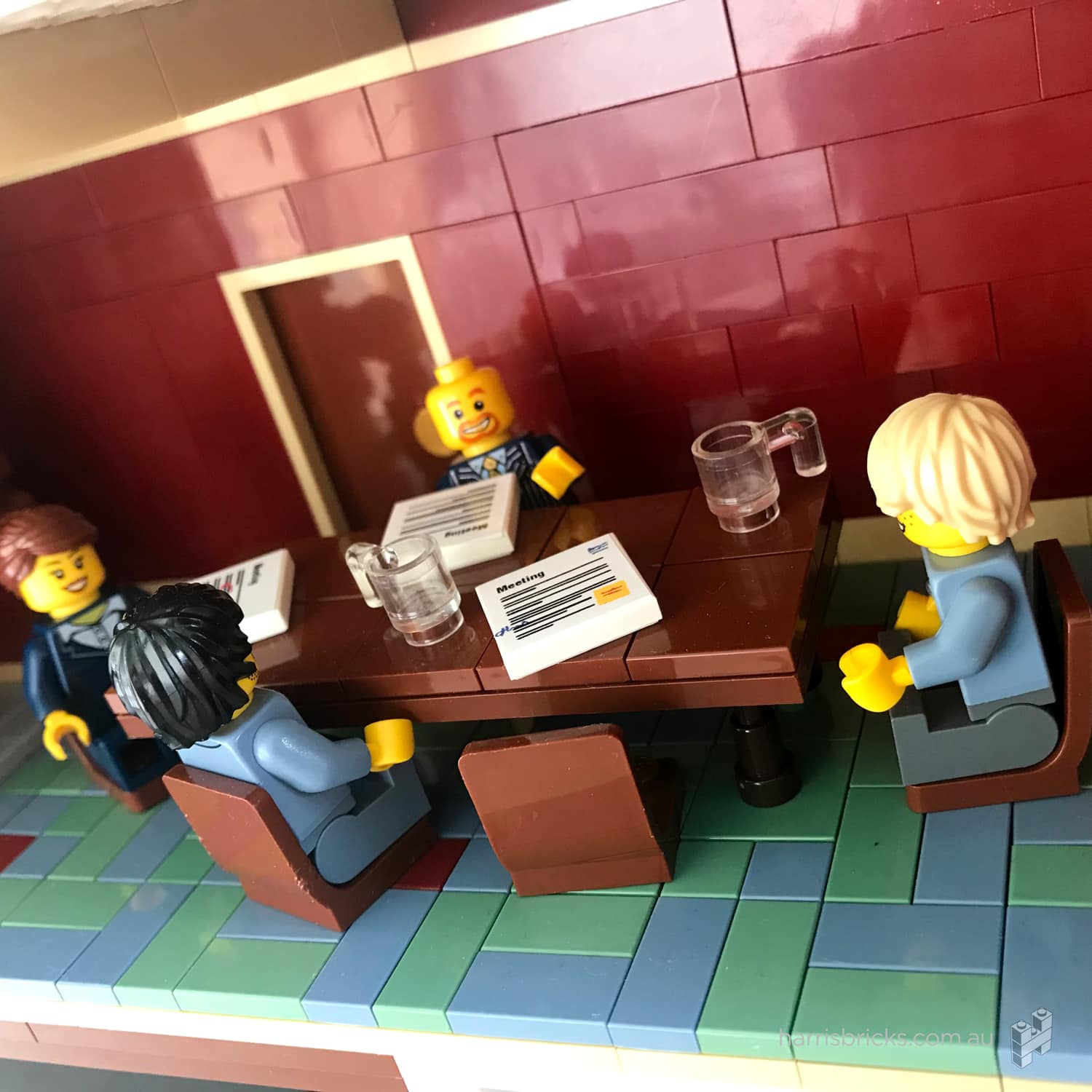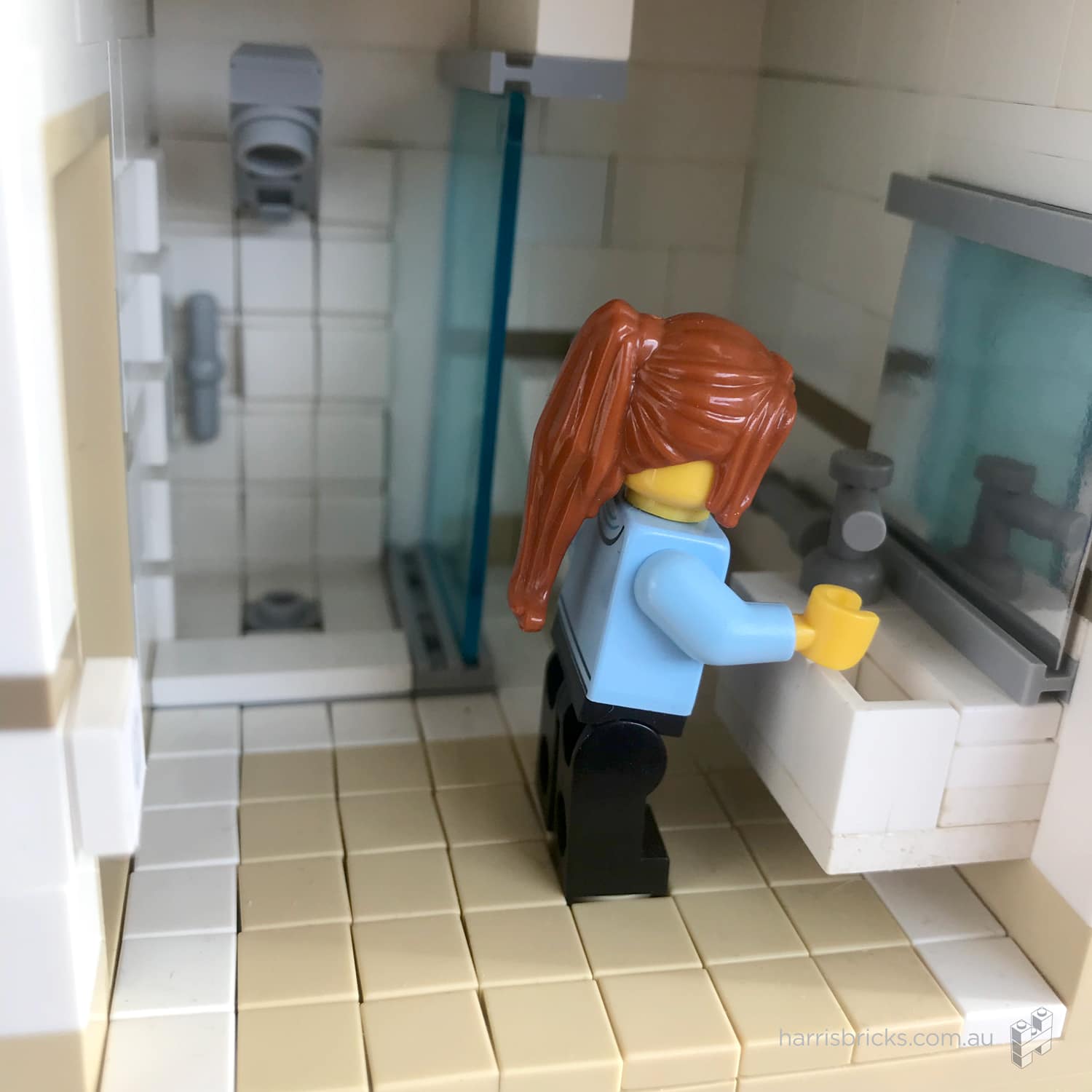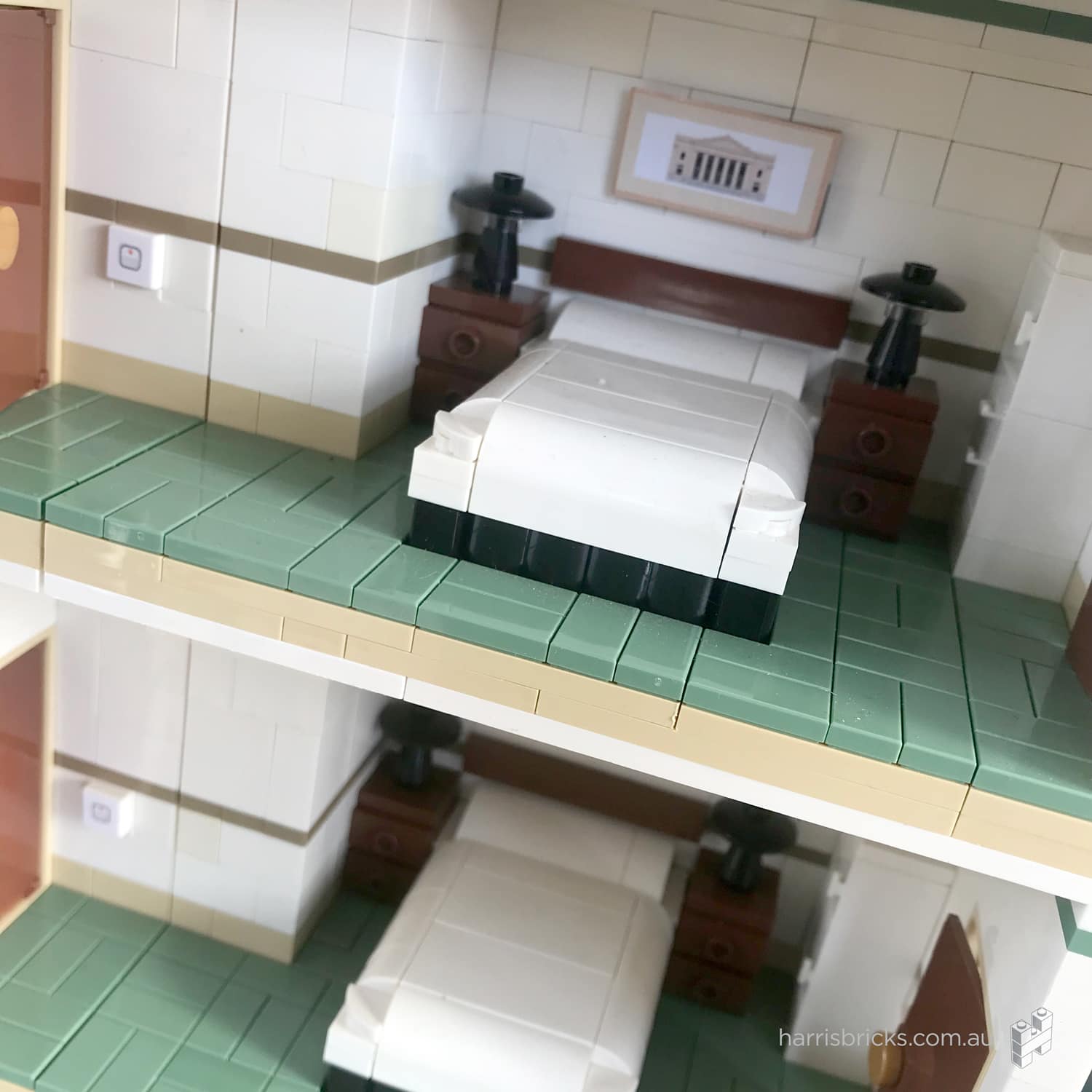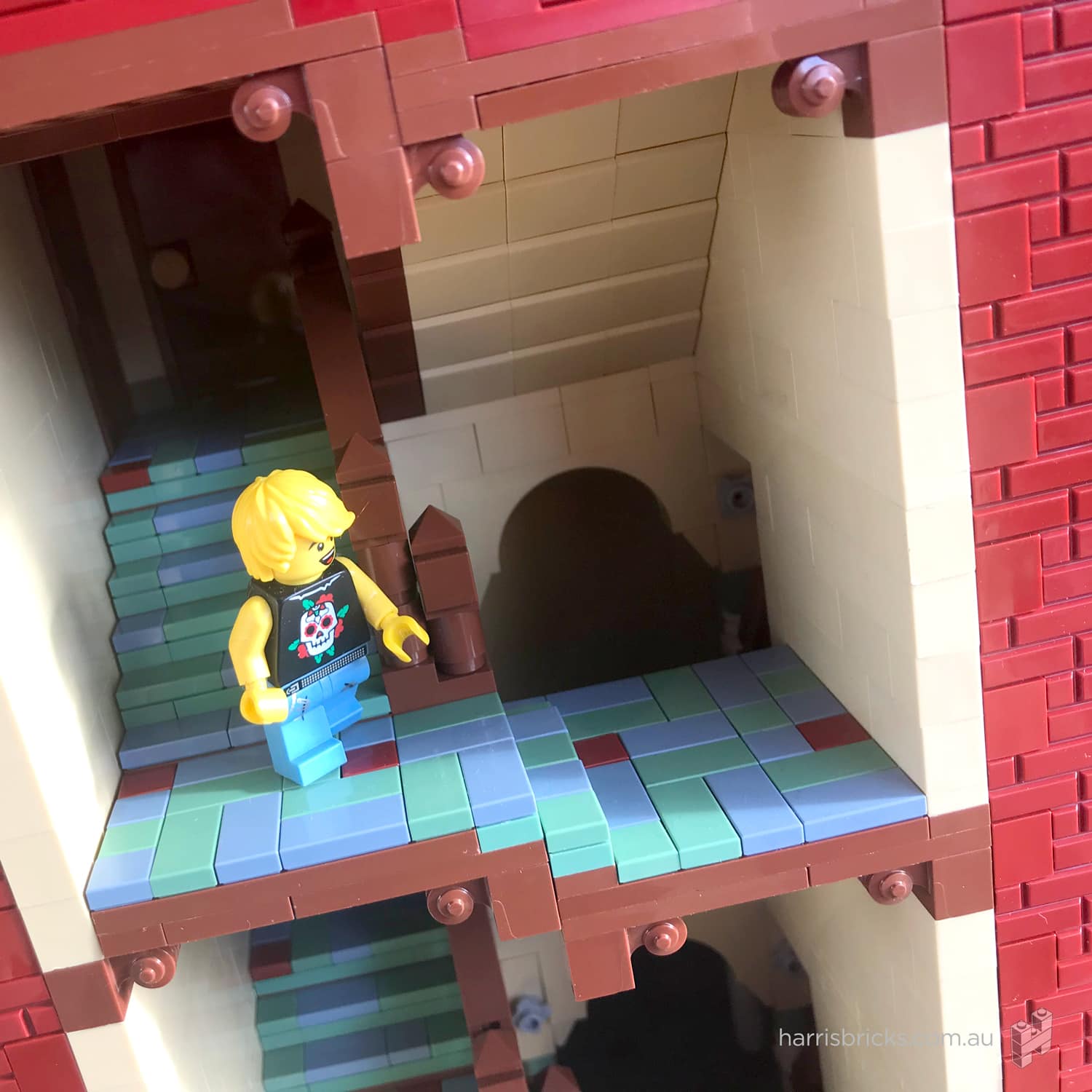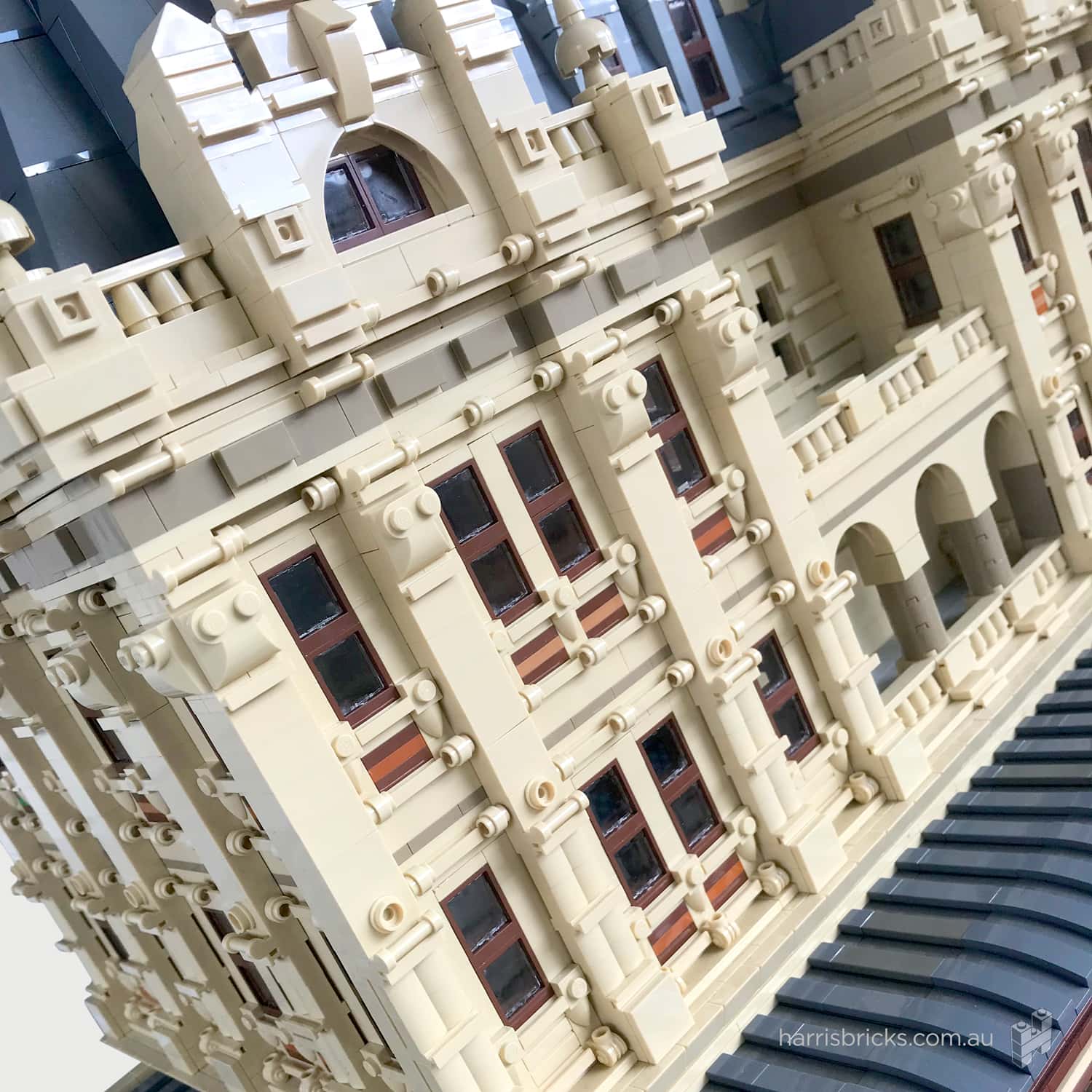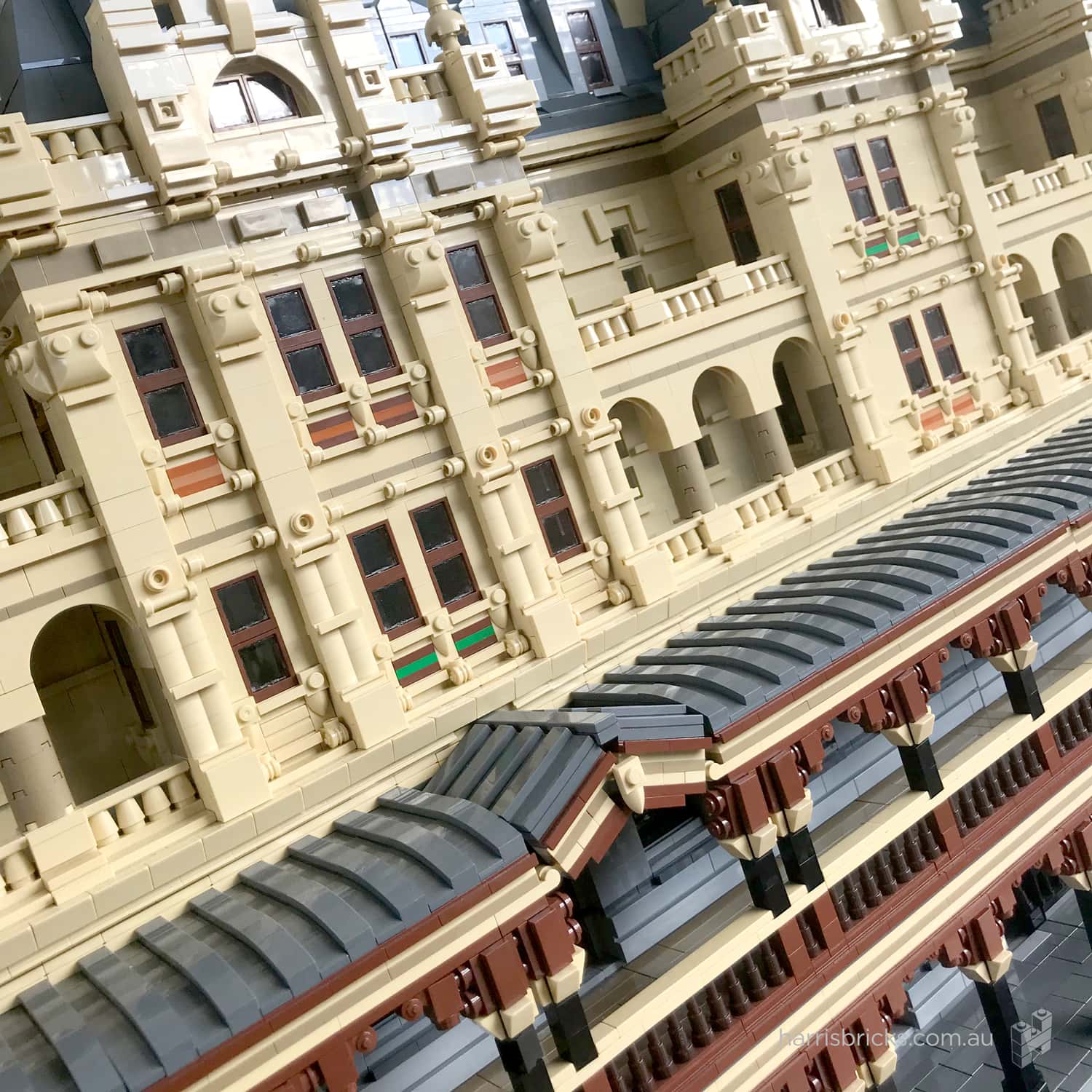 This build comprises of a LEGO replica of The Shamrock Hotel which stands on the corner of Pall Mall and Williamson Street in my home town of Bendigo, Victoria, Australia. The building itself comprises of four storeys of red Bendigo brick covered in a decorative rendered facade and features an elaborate mansard roof and two storey verandah.
The building was designed by Bendigo architect Phillip Kennedy and built in 1897, and you can find out more about it on the Victorian Heritage Register.
I have chosen to recreate the building largely as it stands today including the bar, foyer, staircases, reception area, laneway, Bob Boutique, commercial kitchen, meeting rooms, The Federation Room, and three guest suites. Check out the real building on Google StreetView here.
The Federation room is set up with a wedding reception in full swing, commemorating the 3rd of November 2012 when my wife Kara and I held our wedding reception there – you can see Kara and I as minifigs.
I also created some custom stickers for this build including the Shamrock Hotel menu boards, the Shamrock Hotel logo on the groundfloor window of the bar, the artwork featured throughout the building, some meeting notes, computers and light switches.
Built: 2018, 2019
Theme: Architecture, Bendigo
Exhibited: Bendigo Bricks 2019, Hotel Shamrock Display 2019, Wonderland Exhibition 2019-2020, Hotel Shamrock Display 2020-Today

This build is currently on display at the Hotel Shamrock, Bendigo.
This build was awarded second place in the ArchBrick Build of the Year 2019.