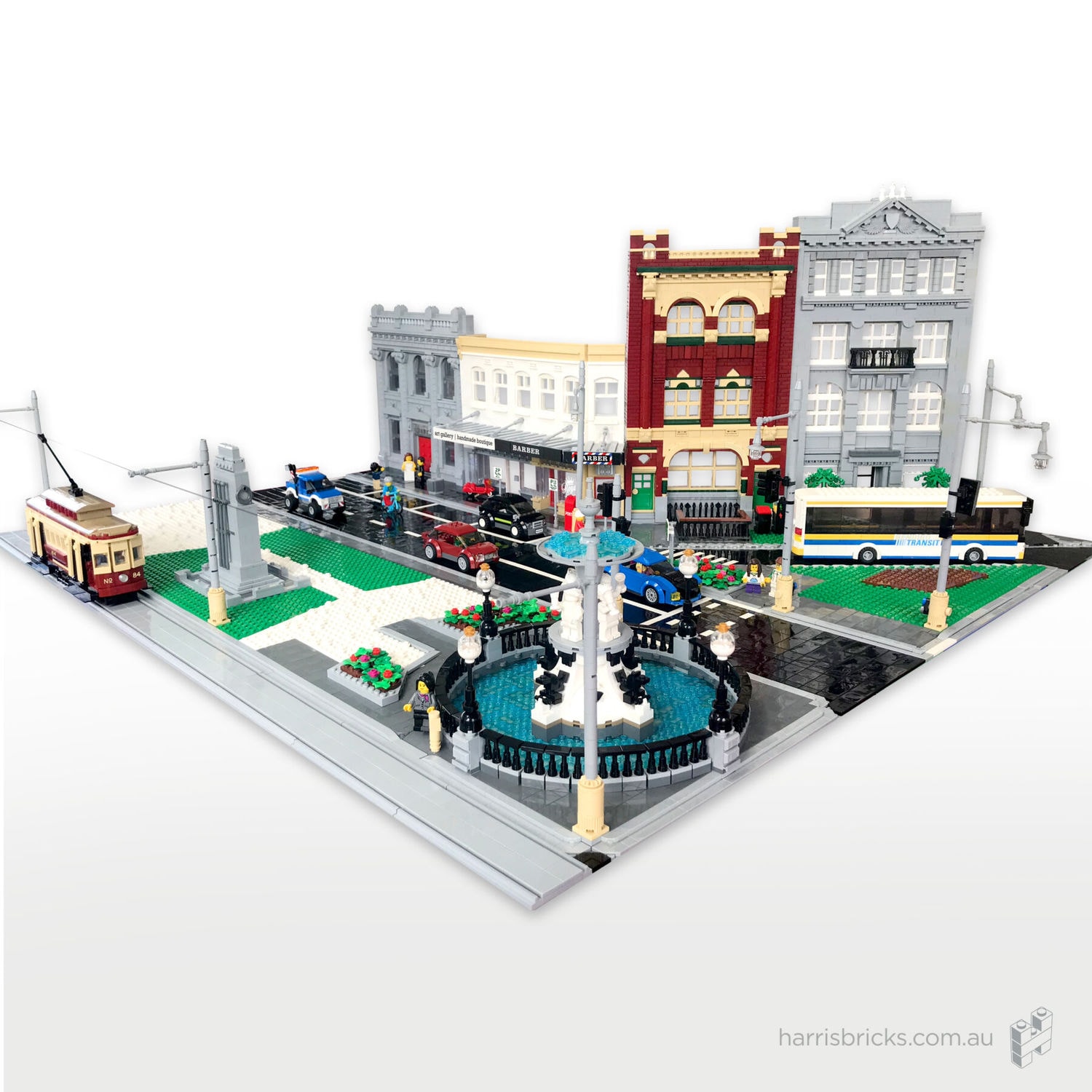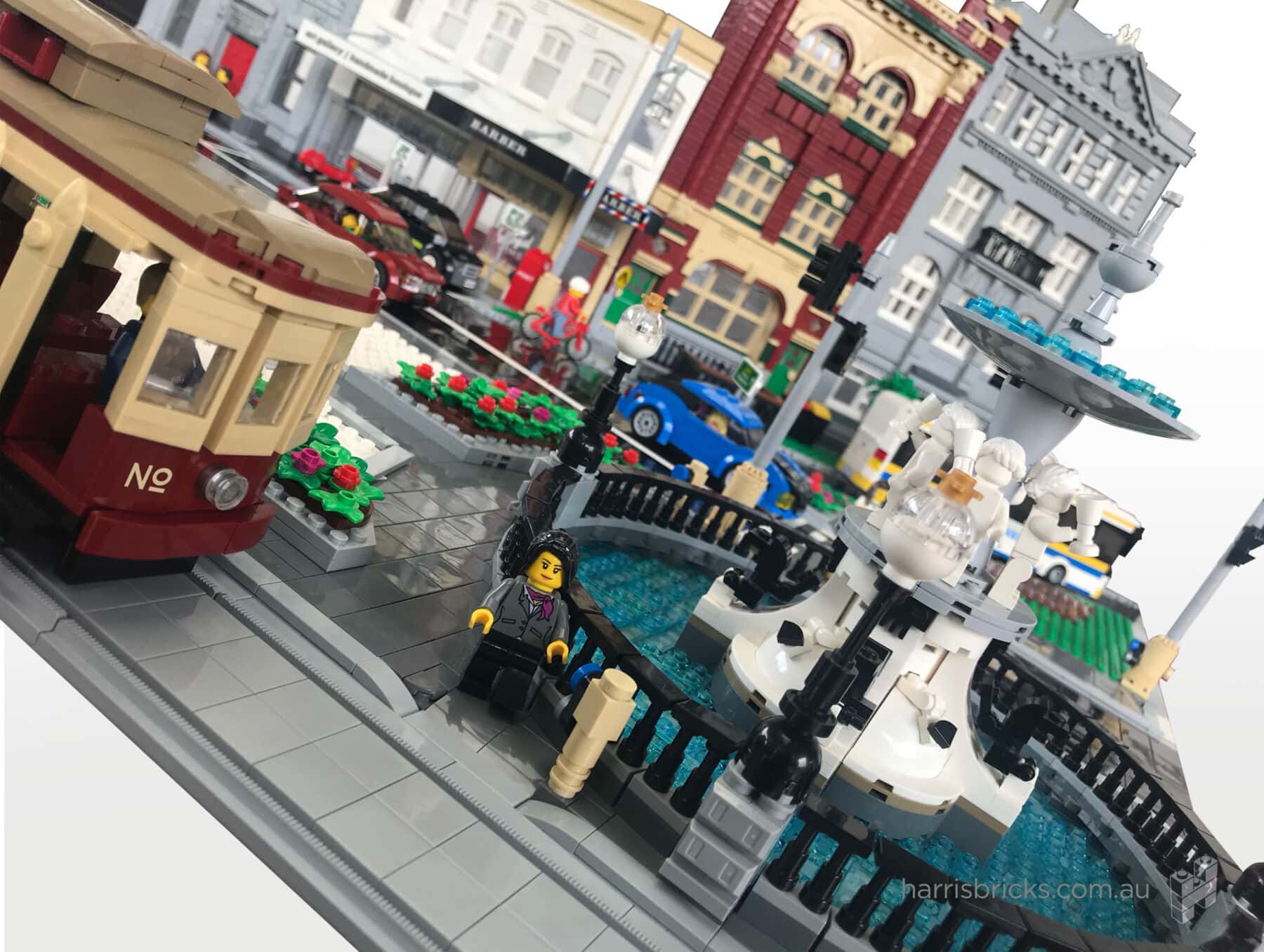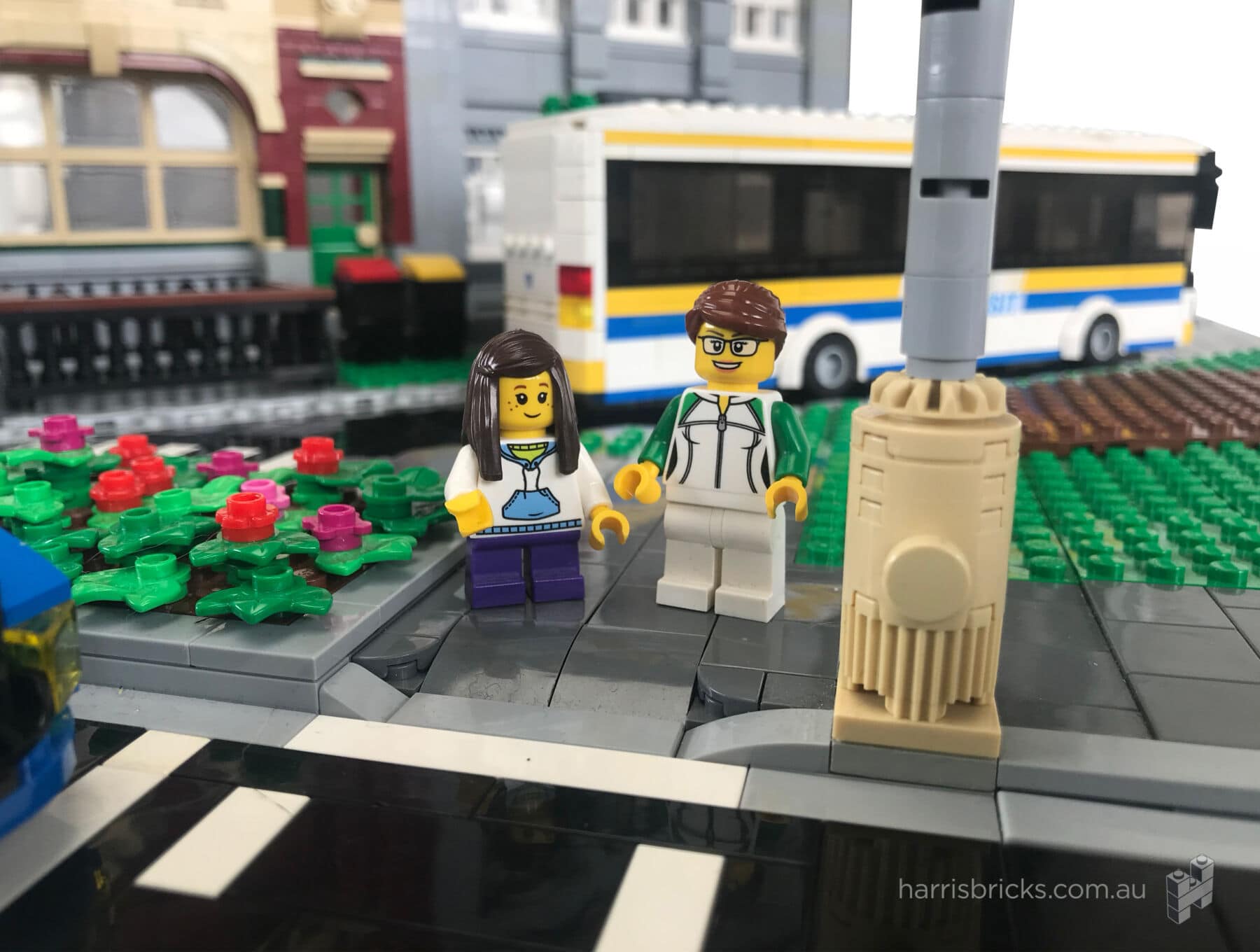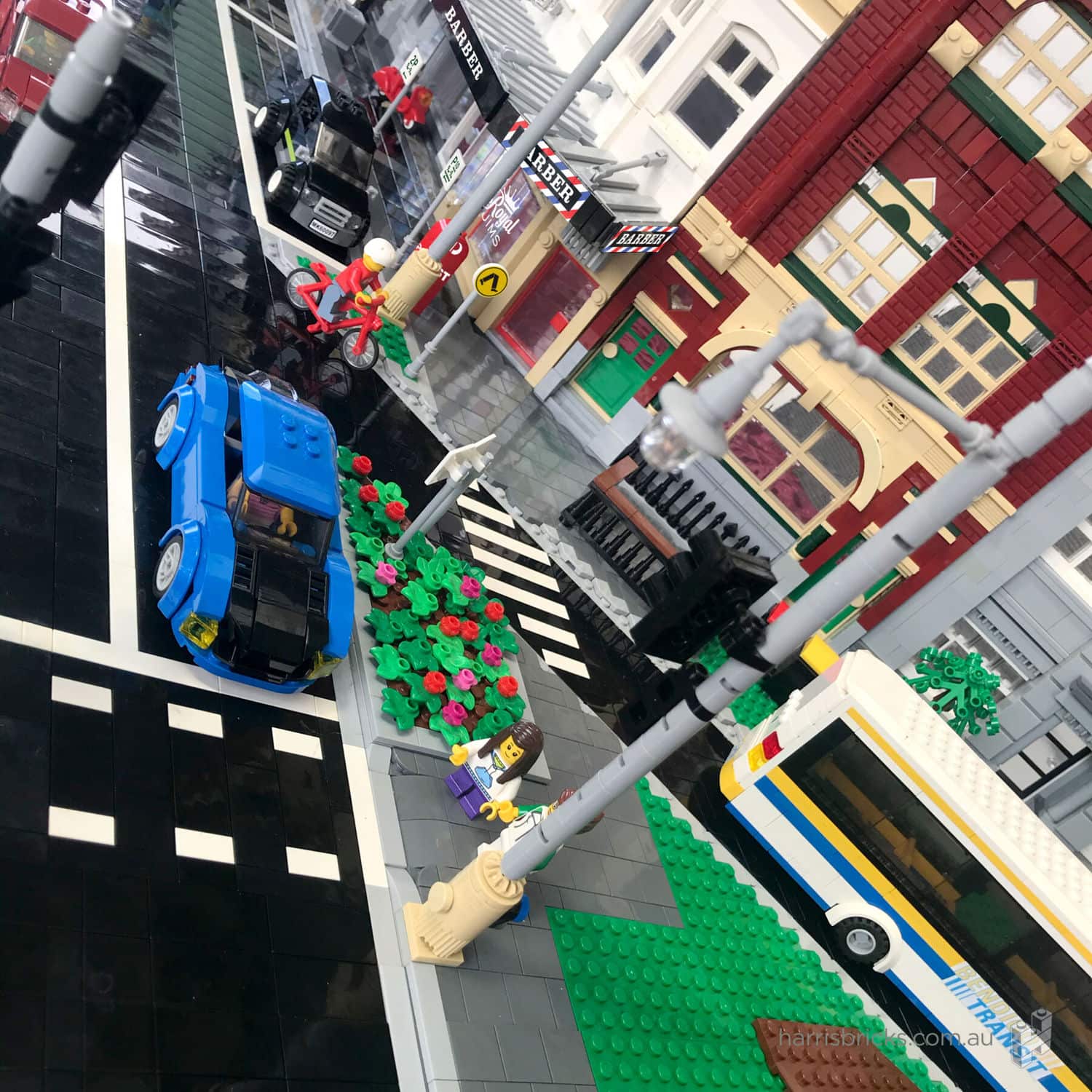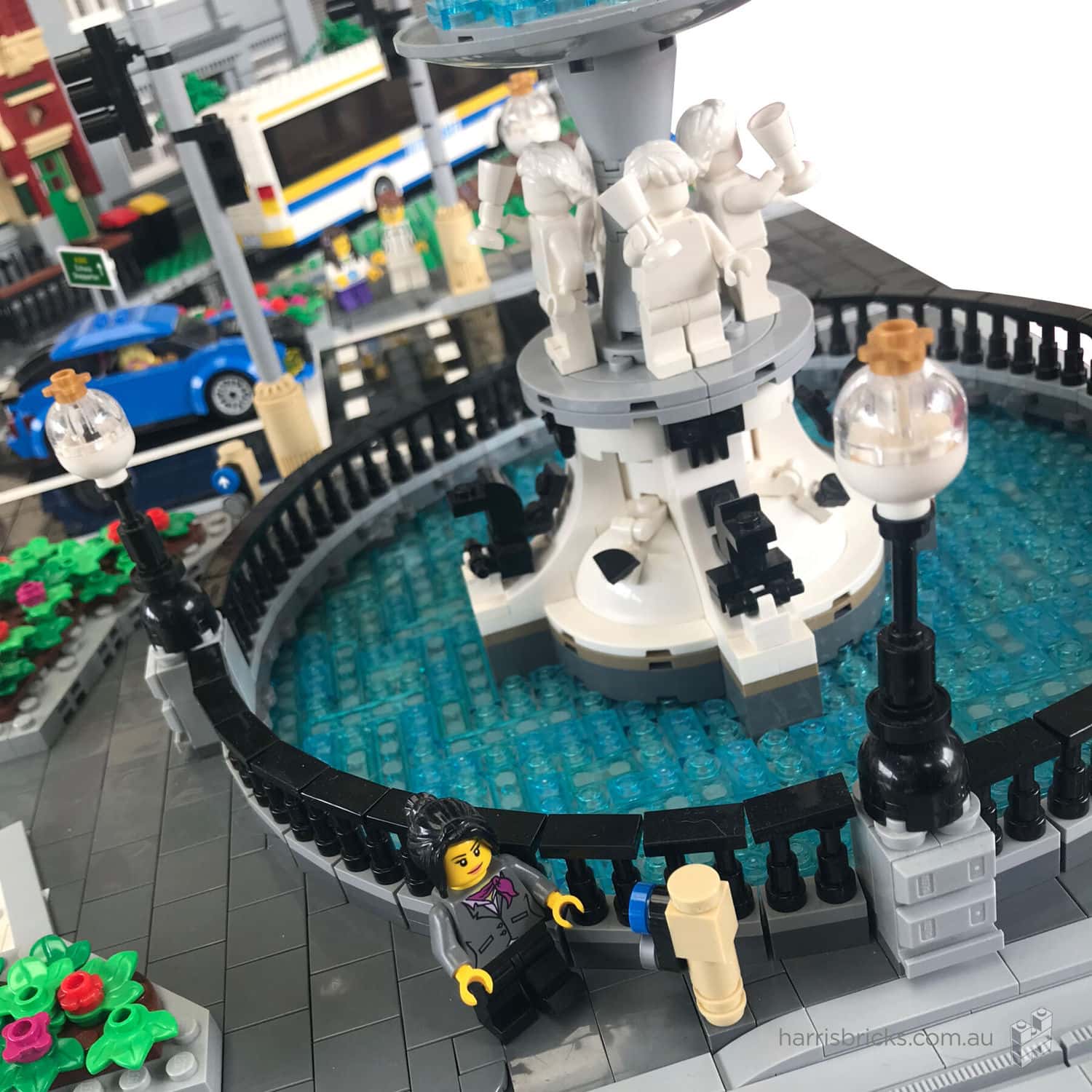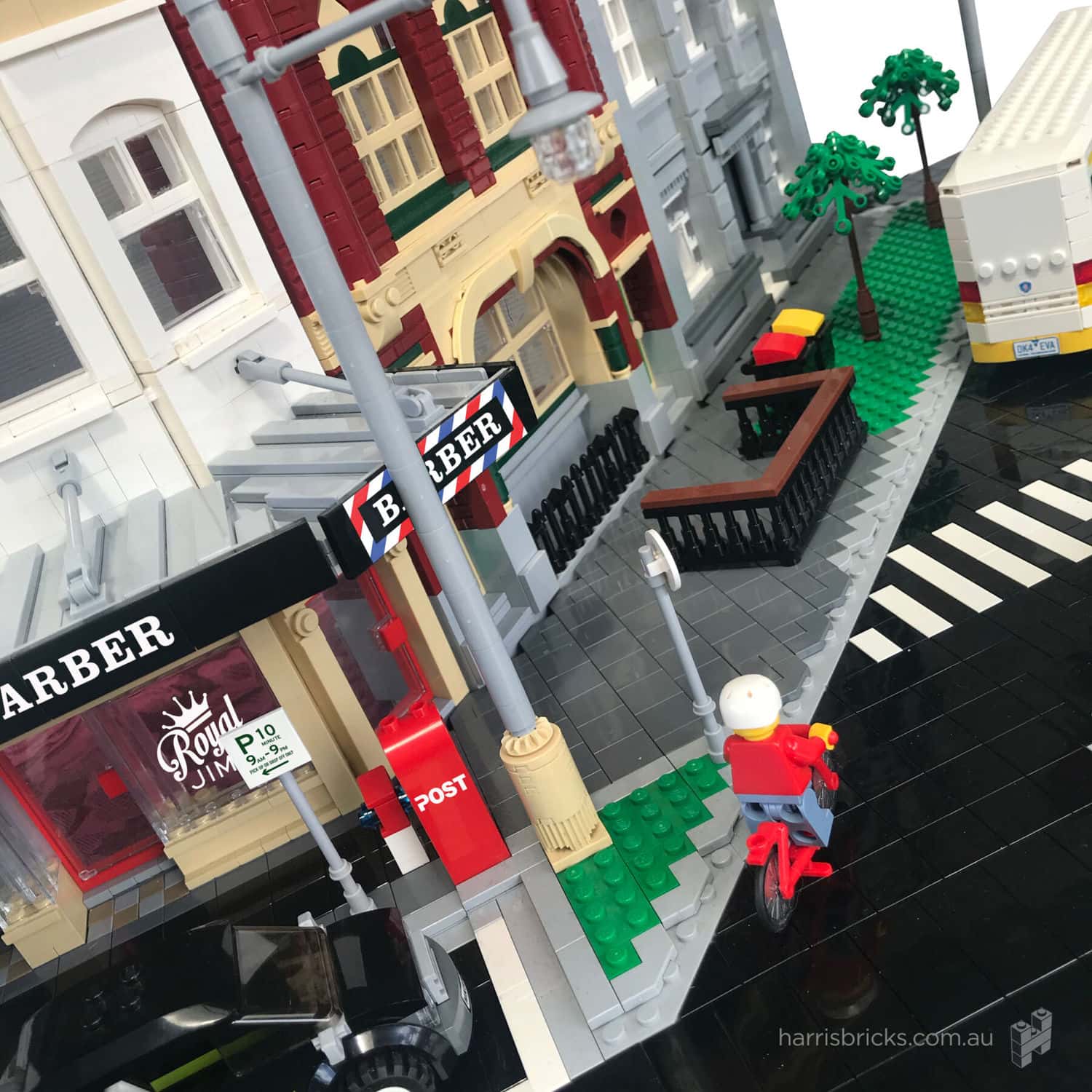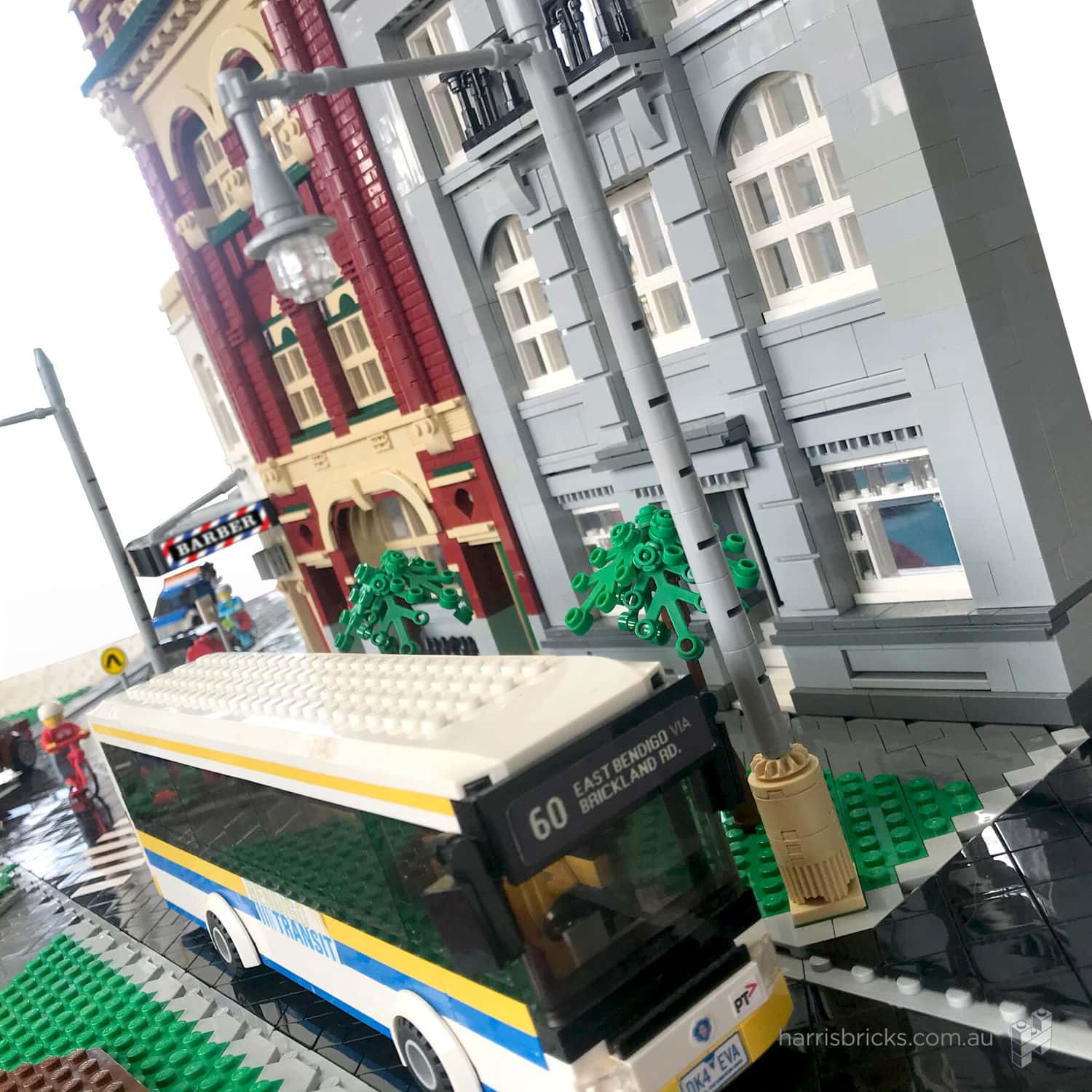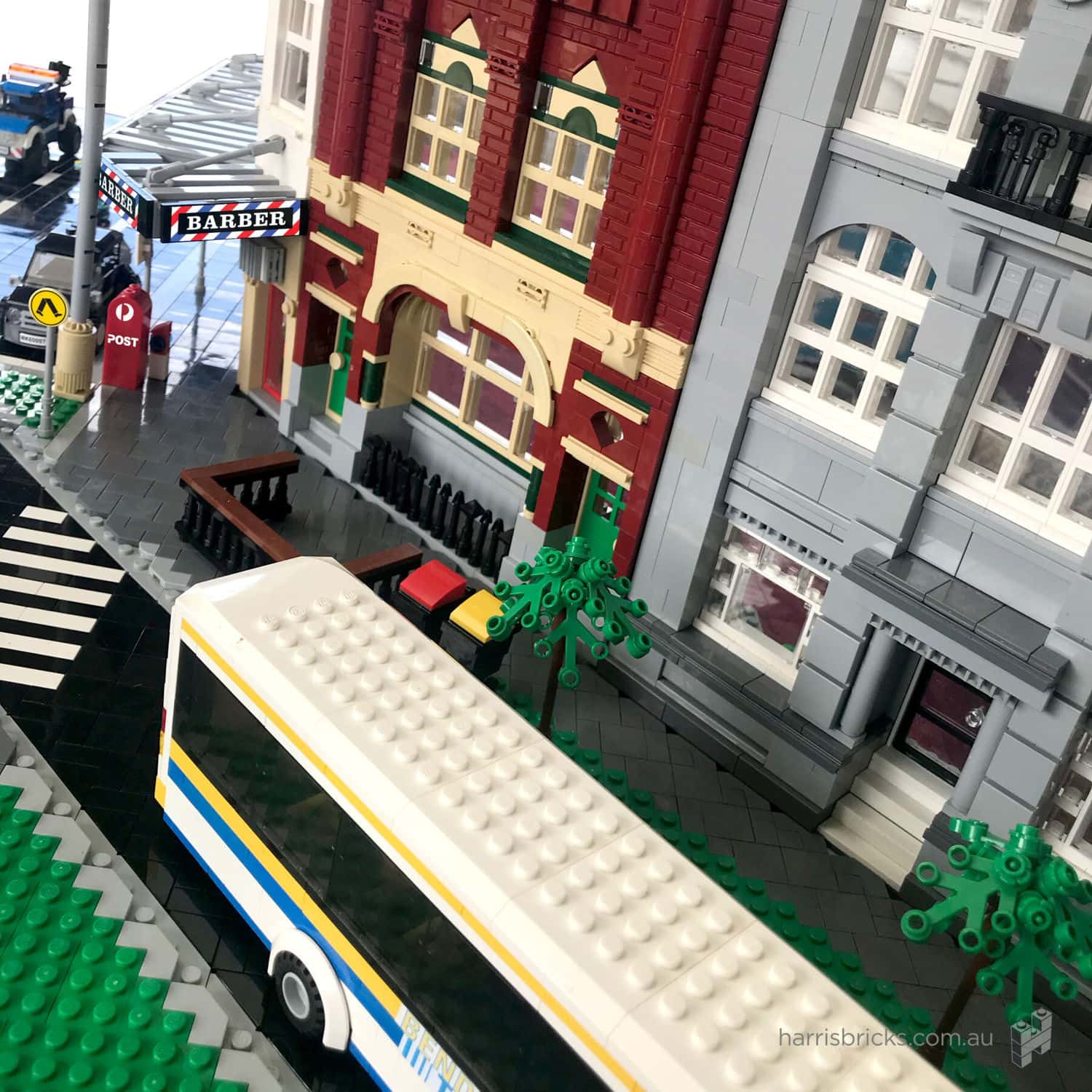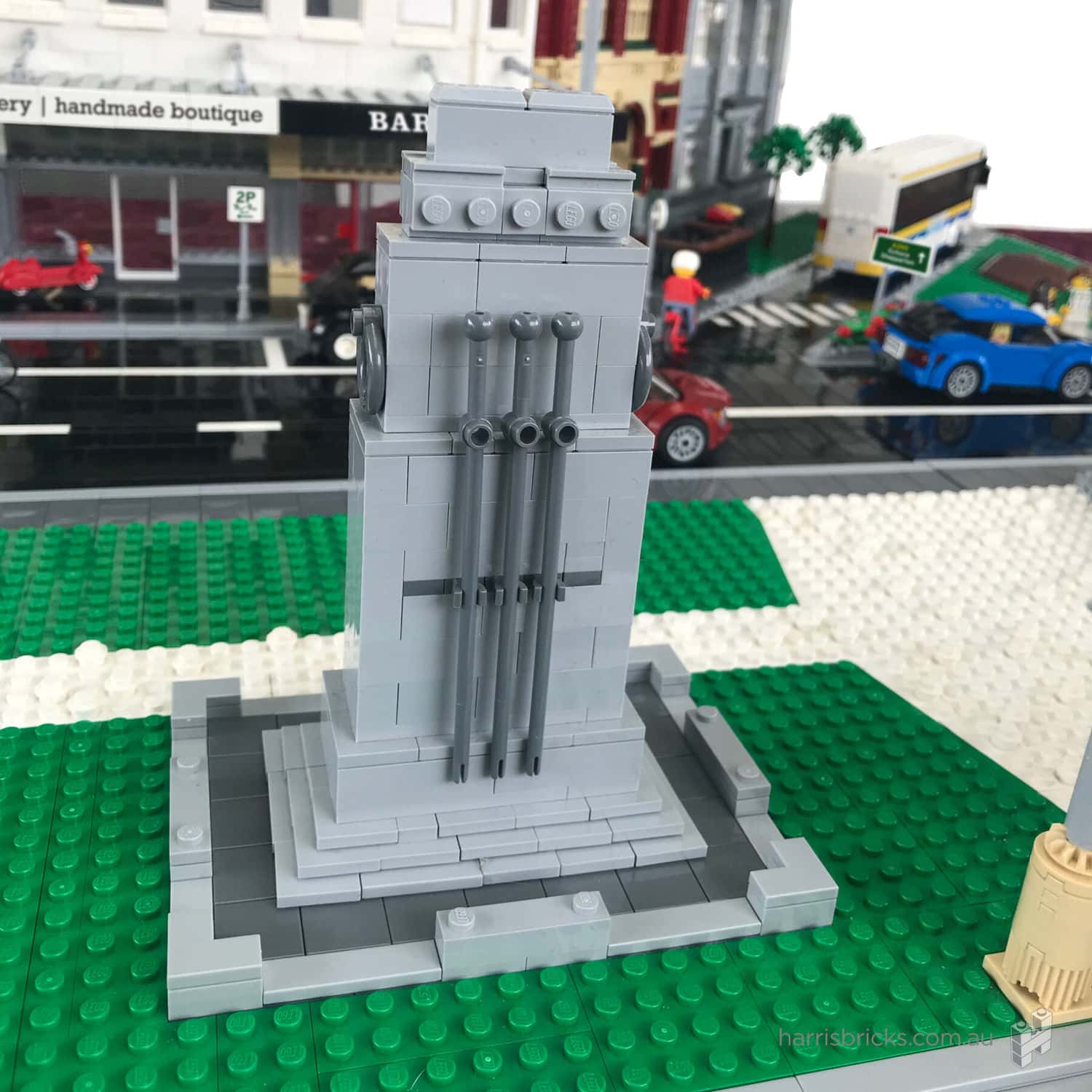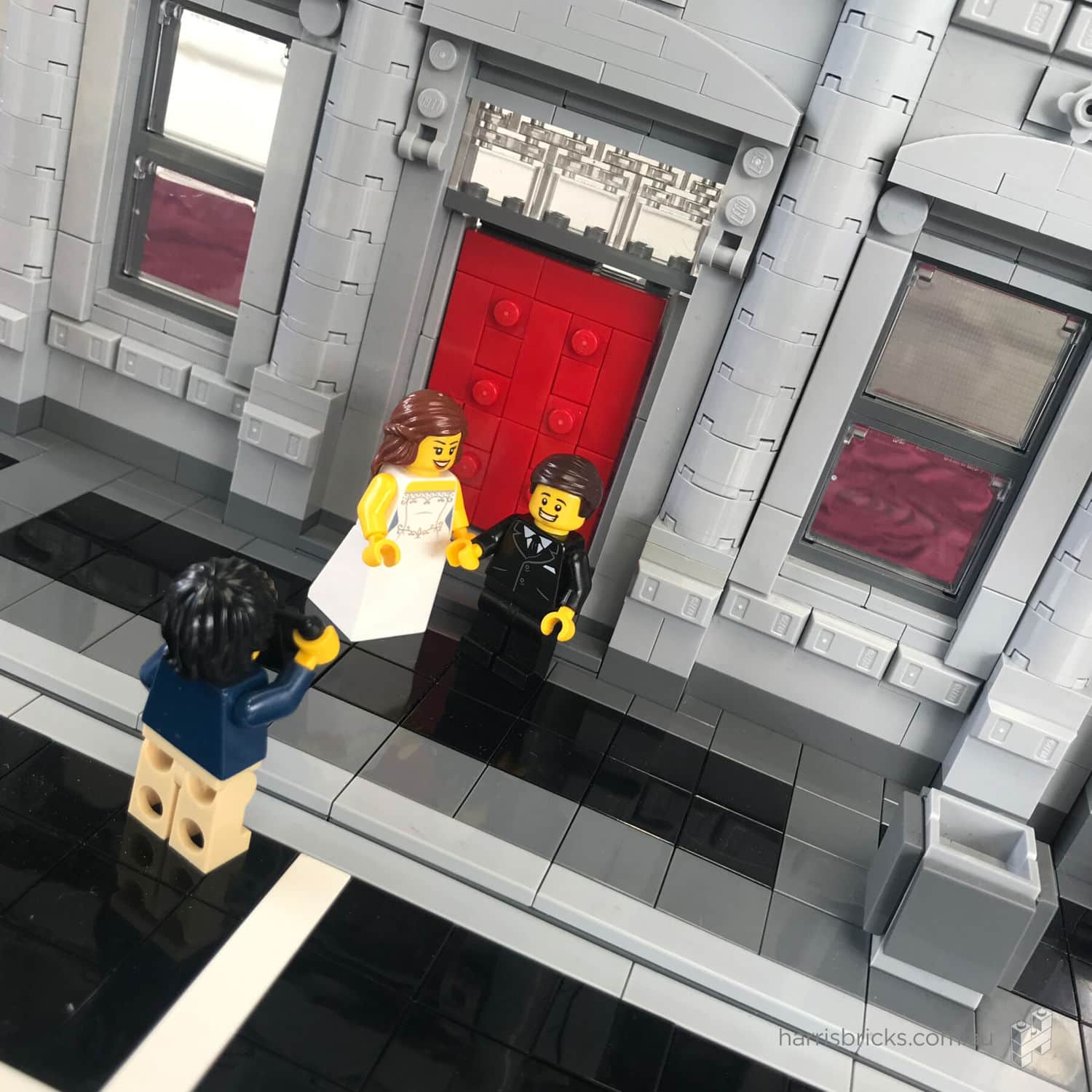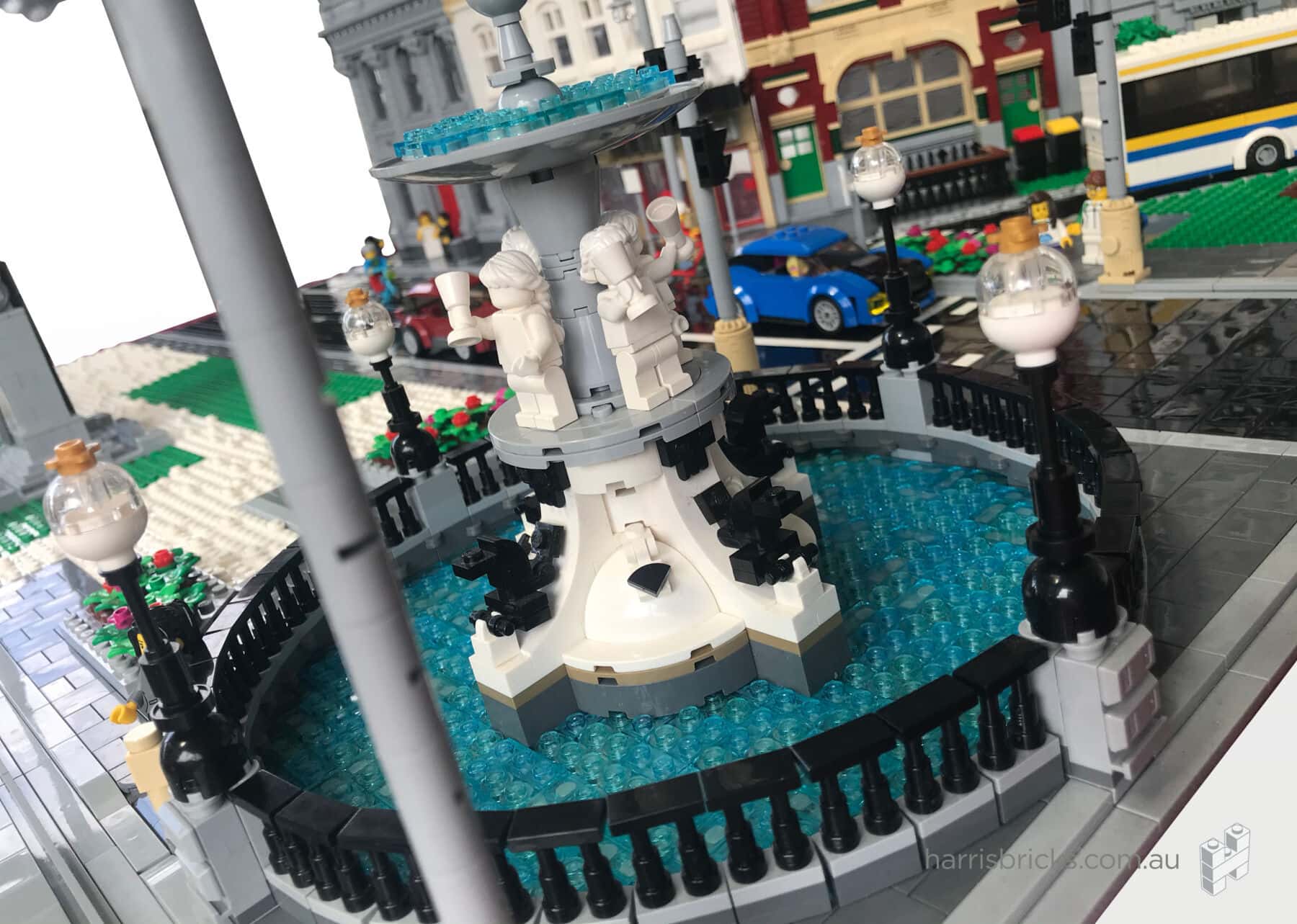 This build is a LEGO replica of Charing Cross, the very centre of my home town of Bendigo, Victoria, Australia.
Each year for Bendigo Bricks, Bendigo LEGO User Group's annual brick show, I like to display something from Bendigo built out of LEGO bricks (in the past I have exhibited my Former Bendigo Fire Station and the Shamrock Hotel) and I decided that for Bendigo Bricks 2020 I was going to tackle a streetscape incorporating multiple facades. There are a number of places in Bendigo I could have chosen but I settled on Charing Cross this time as it has a good mix of different building styles.
Charing Cross is the intersection of View Street and Pall Mall and effectively stands at the centre of the city and is one of Bendigo's busiest and most prominent intersections, check out the real place on Google StreetView here. In my build I wanted to capture Charing Cross on an average day featuring Bendigonian's going about their daily lives.
My build includes four distinct facades, starting from left to right they are the Former Commercial Bank of Australia which stands at 11 View Point, 13-15 View Point, the beautiful art nouveau Former Royal Bank Building at 17 View Point and the Former Australian Mutual Provident Society Building at 21 View Point. I have tried to show these buildings as they appear today in their current uses.
Other features include Bendigo's cenotaph, as well as a couple of elements that I built in the past, namely my Bendigo Bus and my Alexandra Fountain (though I have given it a new base in this build, one that is much more representive of its actual location).
I also wanted to include an iconic Bendigo Tram in this build and settled on No. 84. You can find out more about this historic tram here.
Built: 2019, 2020
Theme: Architecture, Bendigo
Exhibited: Bendigo Bricks 2021, Brick Relief 2022, Bendigo Marketplace Easter Display 2023