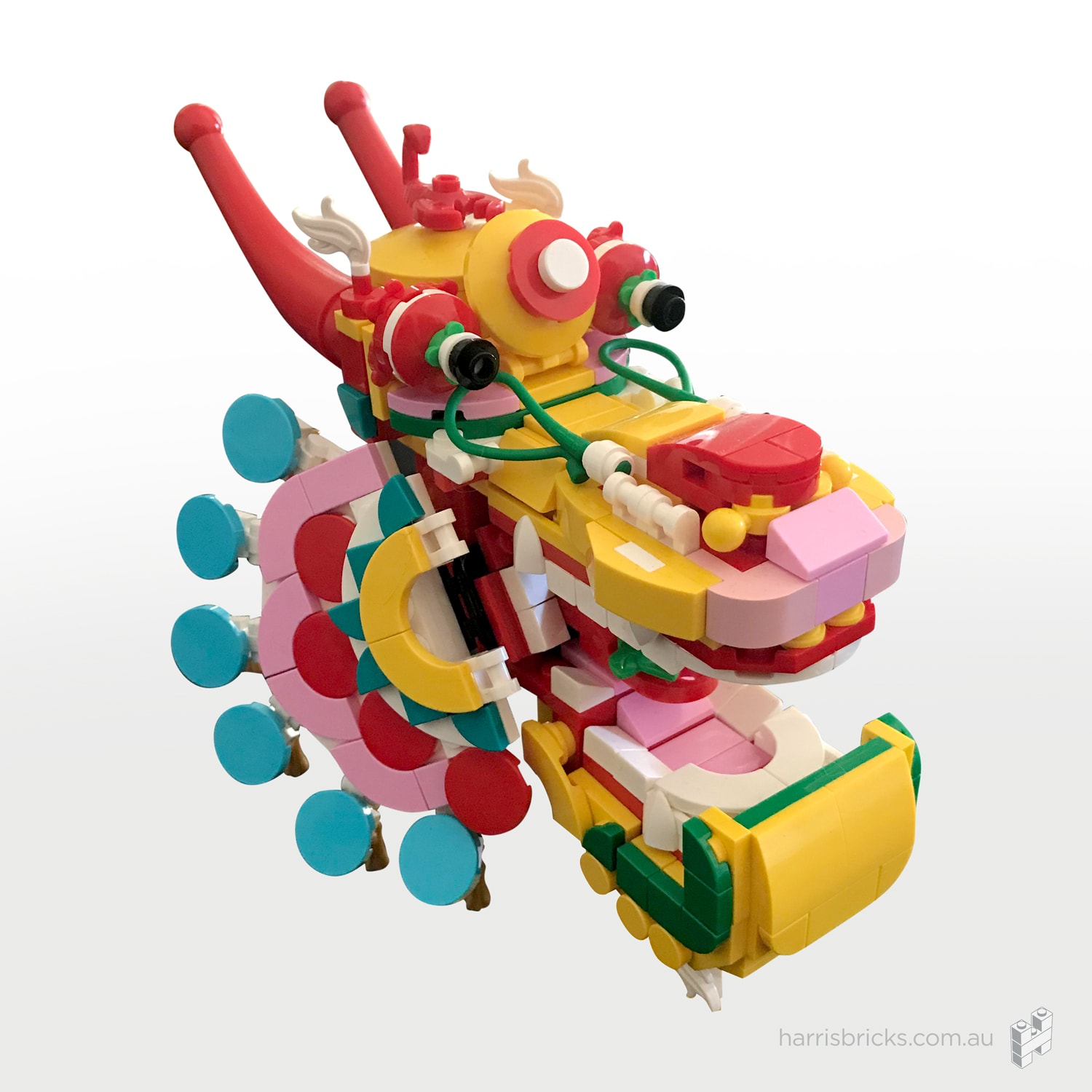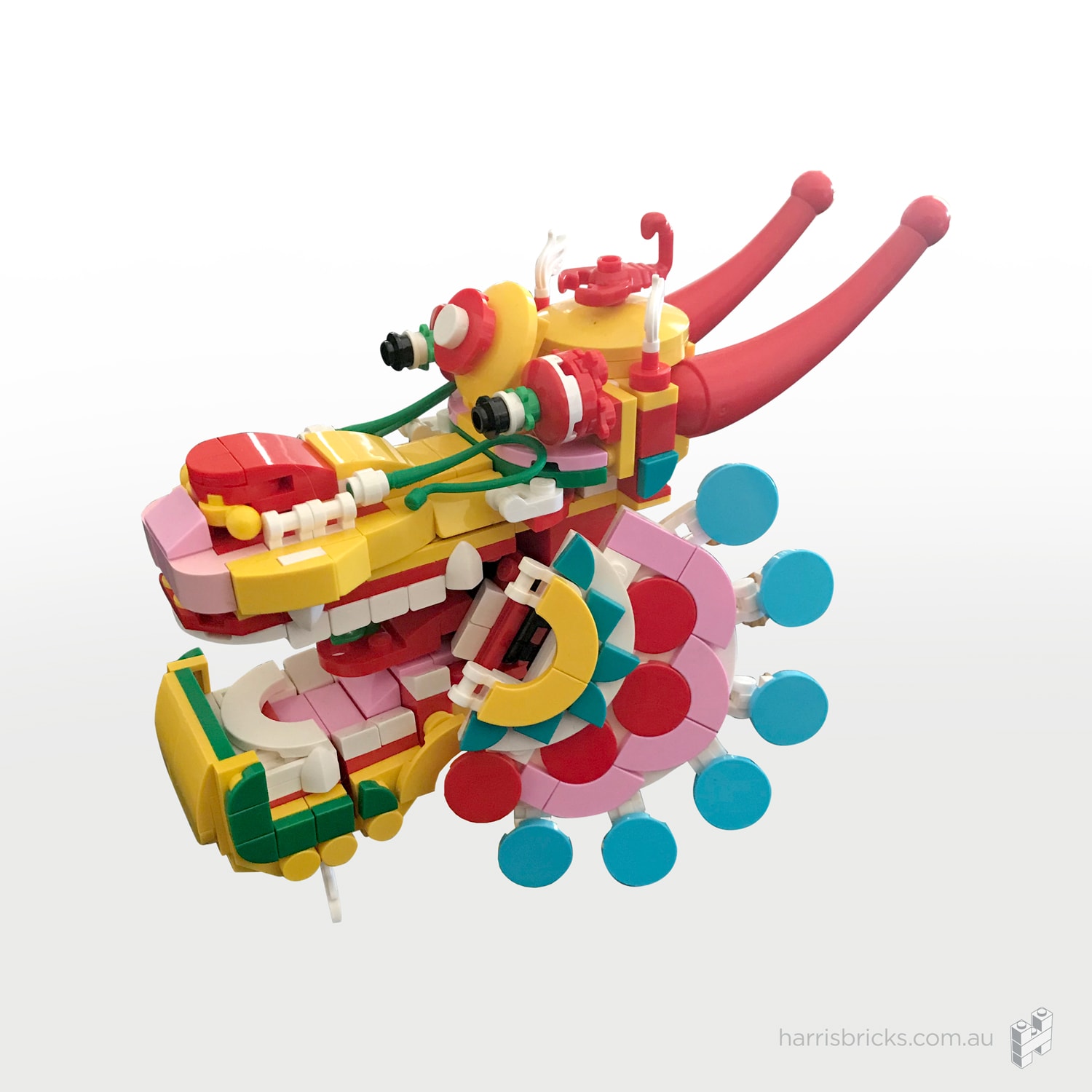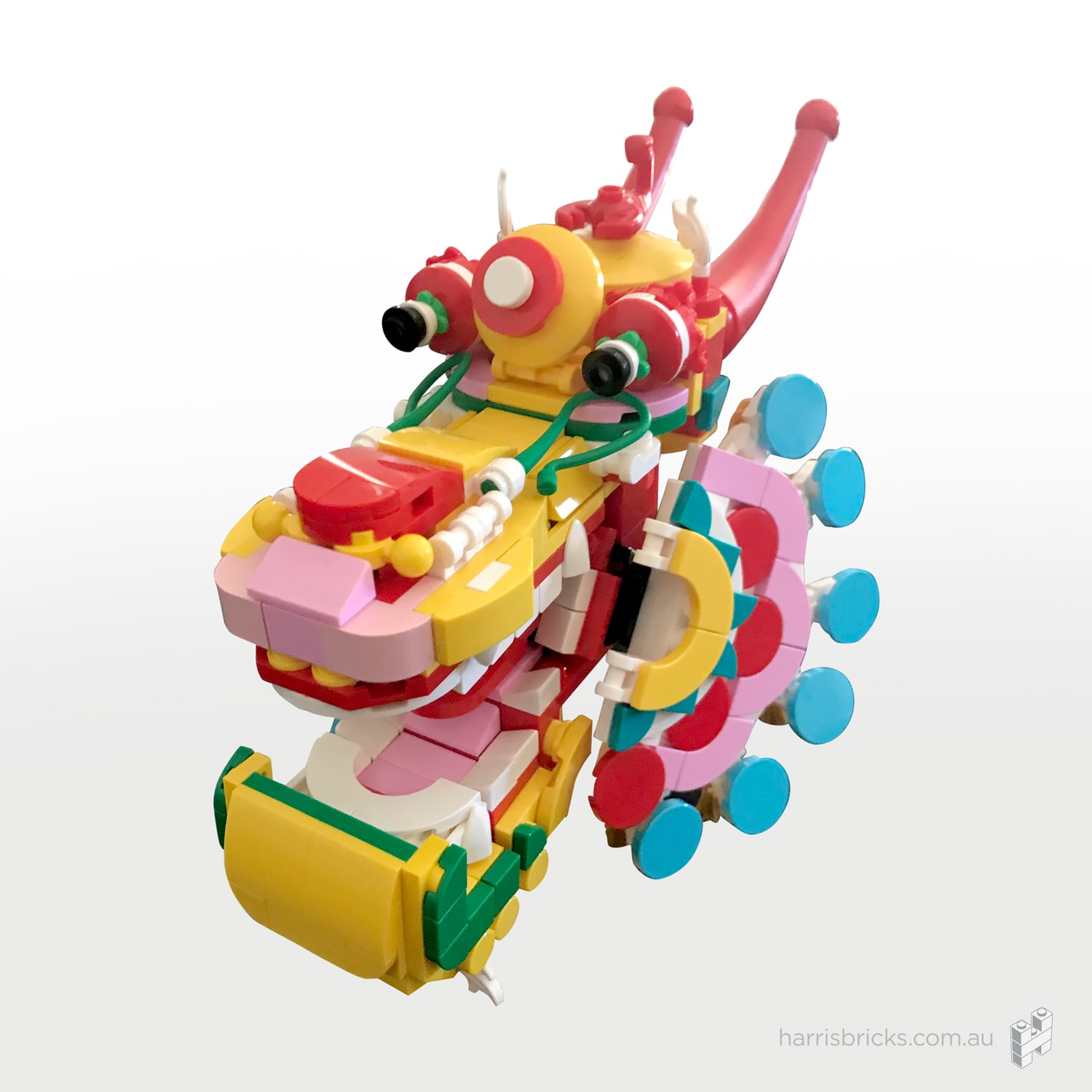 This MOC is a LEGO replica of Sun Loong, the recently retired former world's longest imperial dragon.
The Chinese community in Bendigo has had dragons in the city since at least the 1890s, with grand processional dragons becoming the centrepiece of Bendigo's annual Easter Parade. Sun Loong was – until his recent retirement at this year's Easter Parade – the world's longest imperial dragon and a beloved Bendigo icon since he first took to the streets in 1970.
Sun Loong was built in Hong Kong by Lo On (羅安) and features 6,000 silk and papier-mâché scales and 90,000 hand-cut mirrors. He was brought to life by local Chinese elder James Lew in 1970 and resides in Bendigo's Golden Dragon Museum. You can find out a bit more about Sun Loong at Wikipedia.
For as long as I can remember Sun Loong has walked the streets of Bendigo at Easter, a truly magical spectacle for the Bendigo community, in my MOC I wanted to commemorate Sun Loong's retirement by building a LEGO model of him. The MOC is at almost double the scale I normally work at in an attempt to capture more of Sun Loong's intricate detail in LEGO parts. I have only built his head so far, however I would like to recreate some of his body in future.