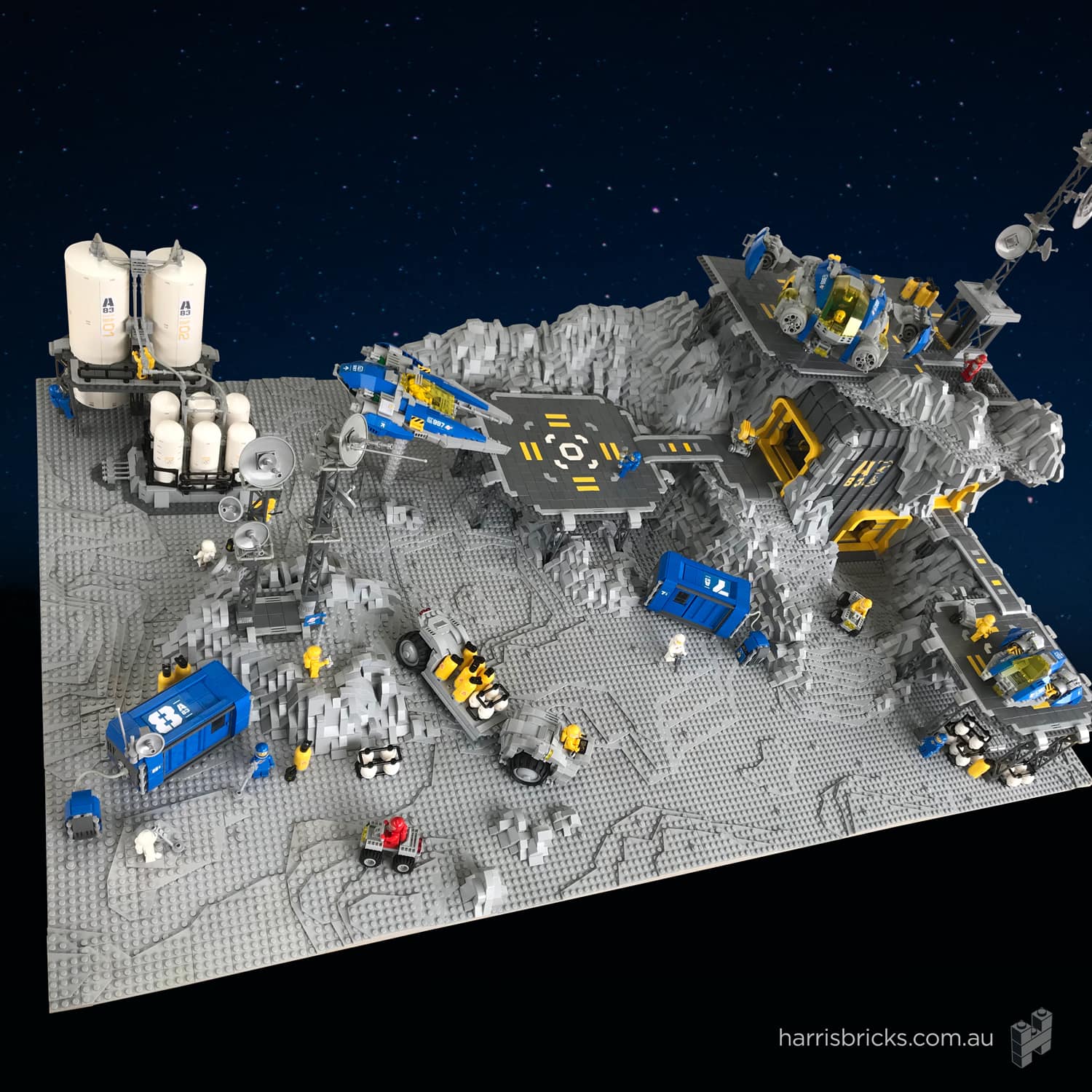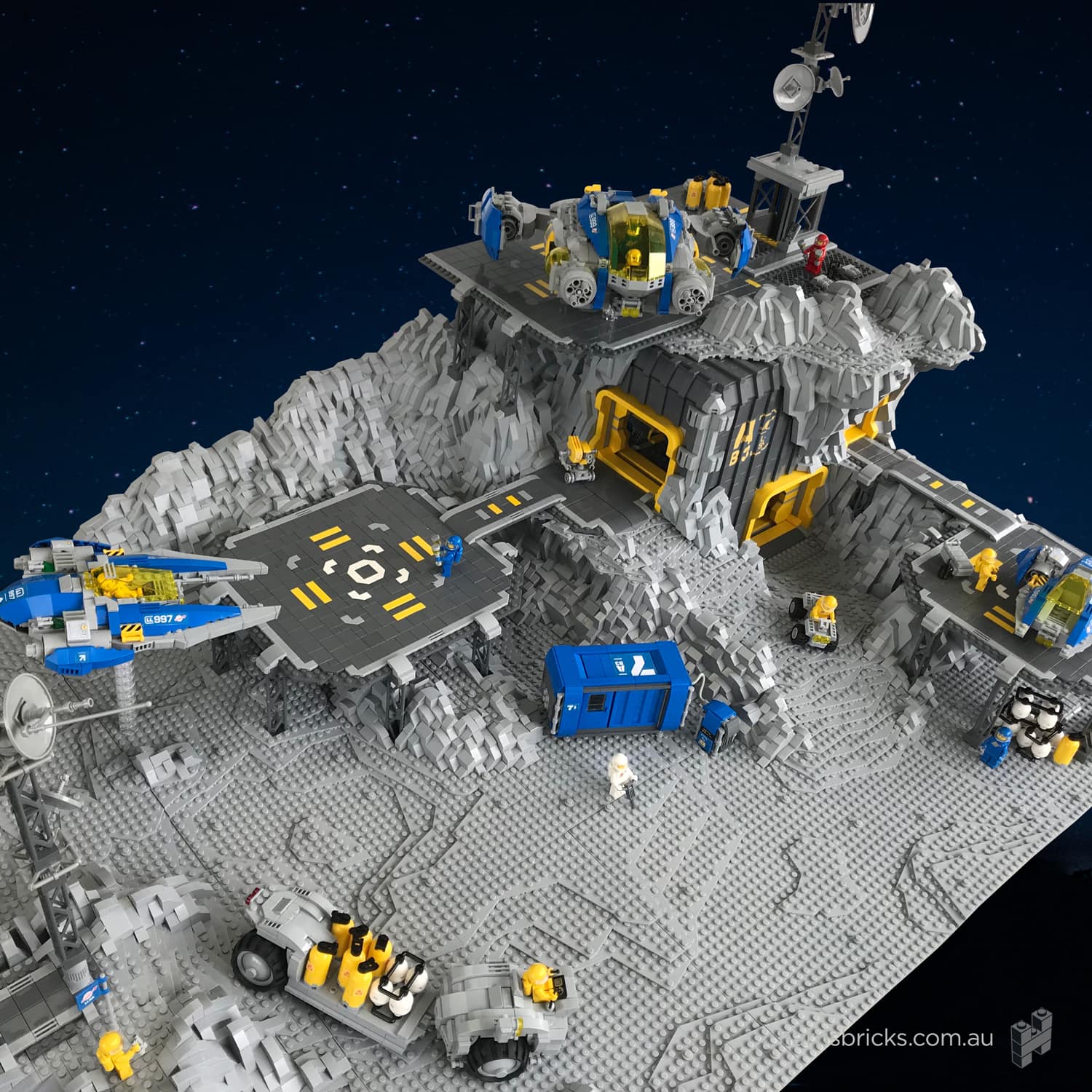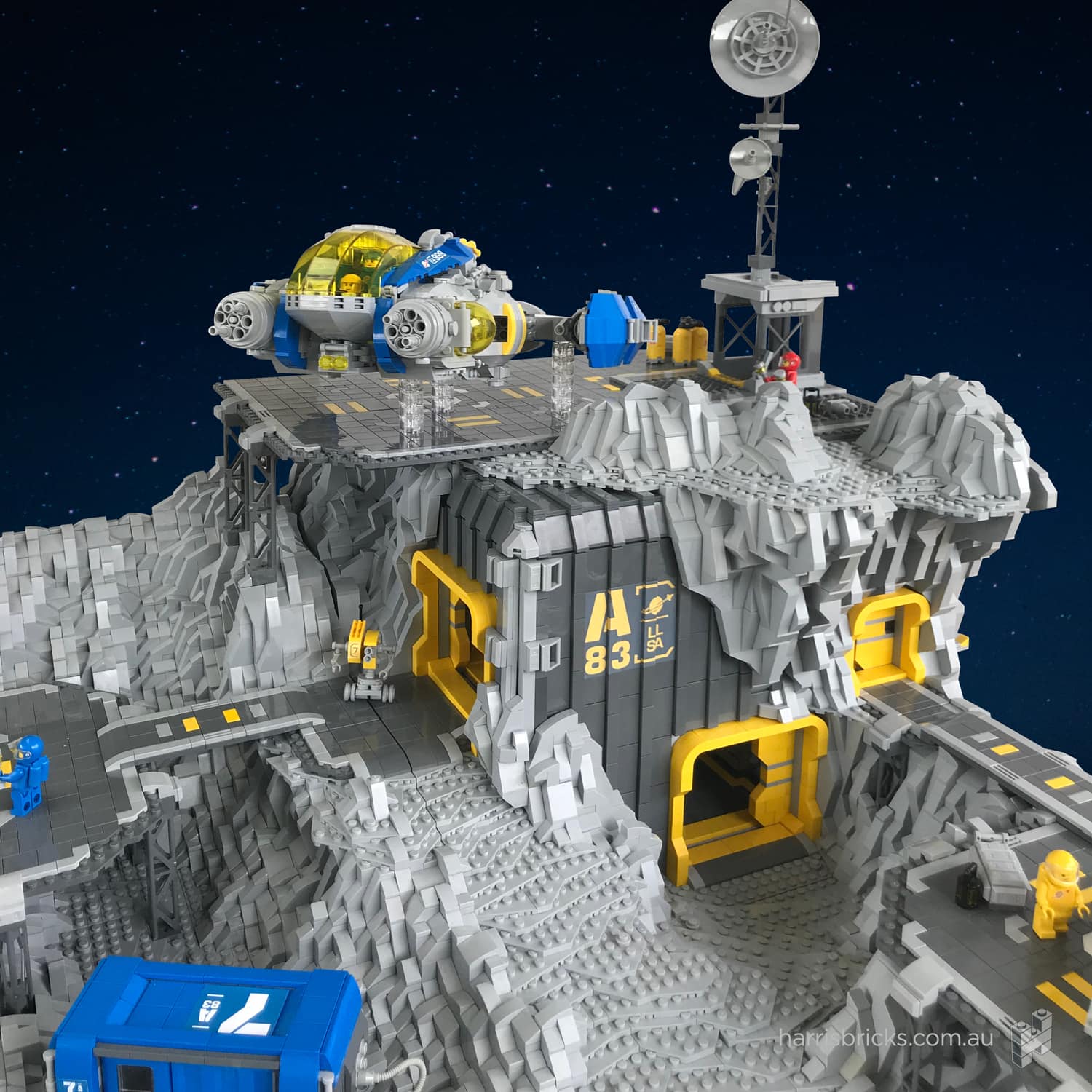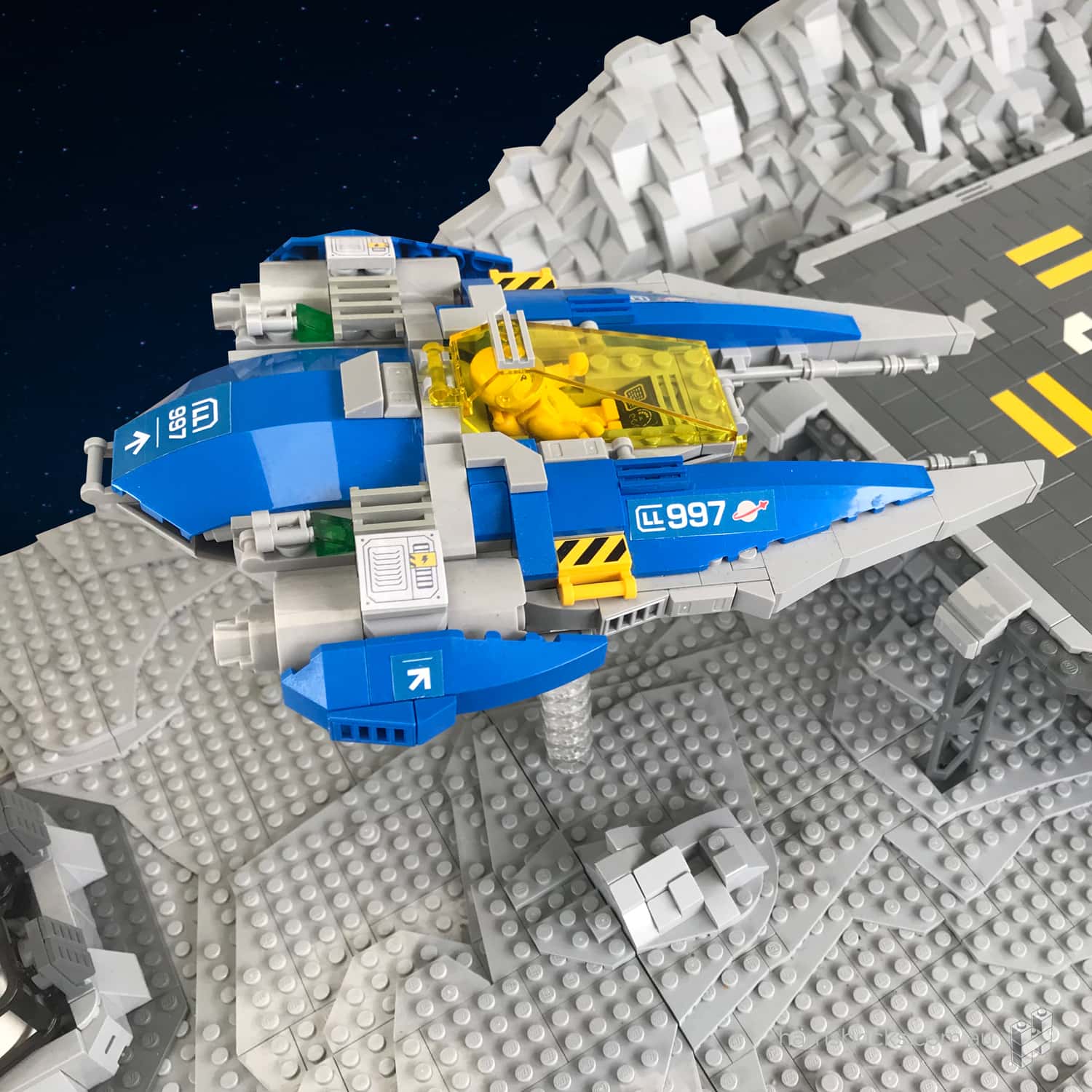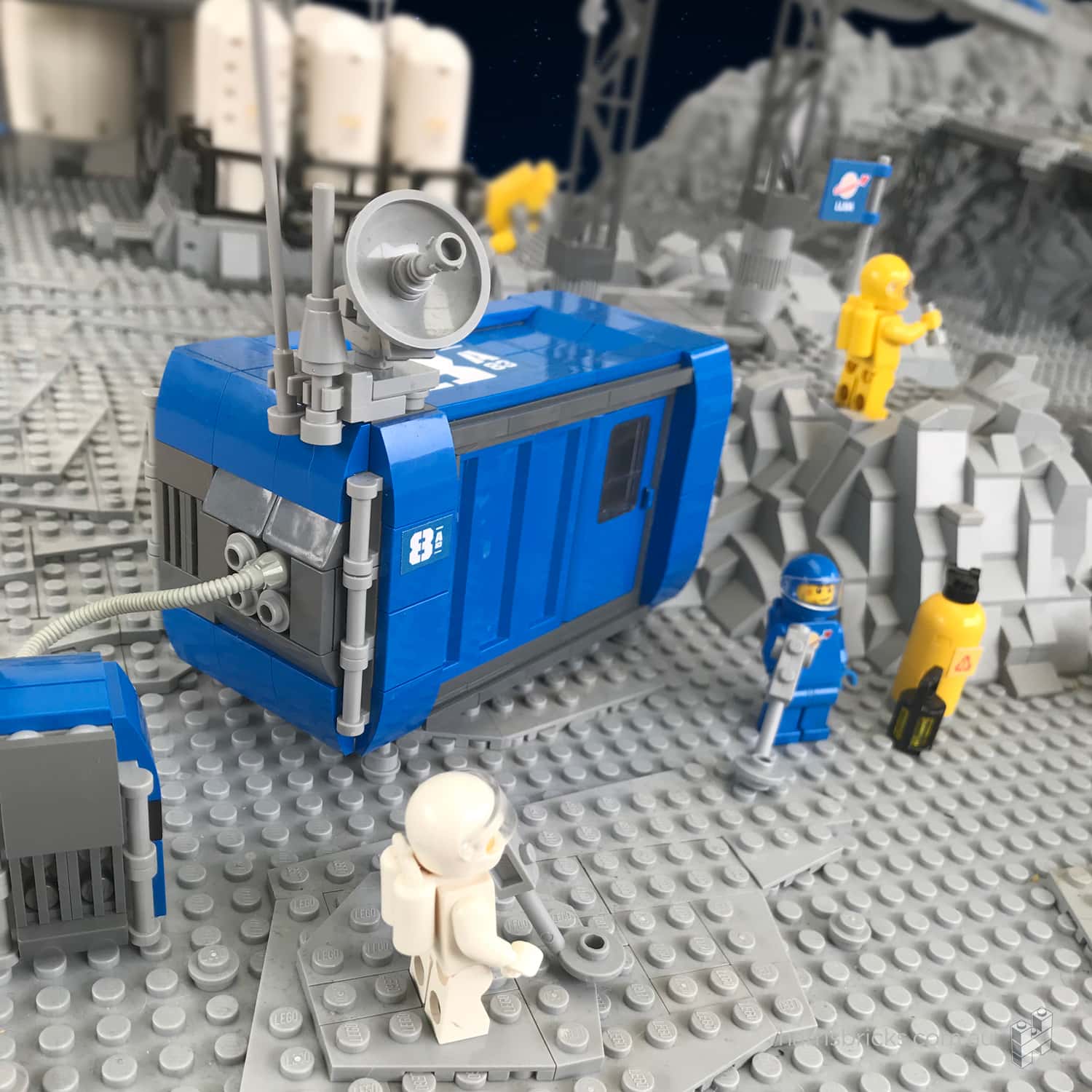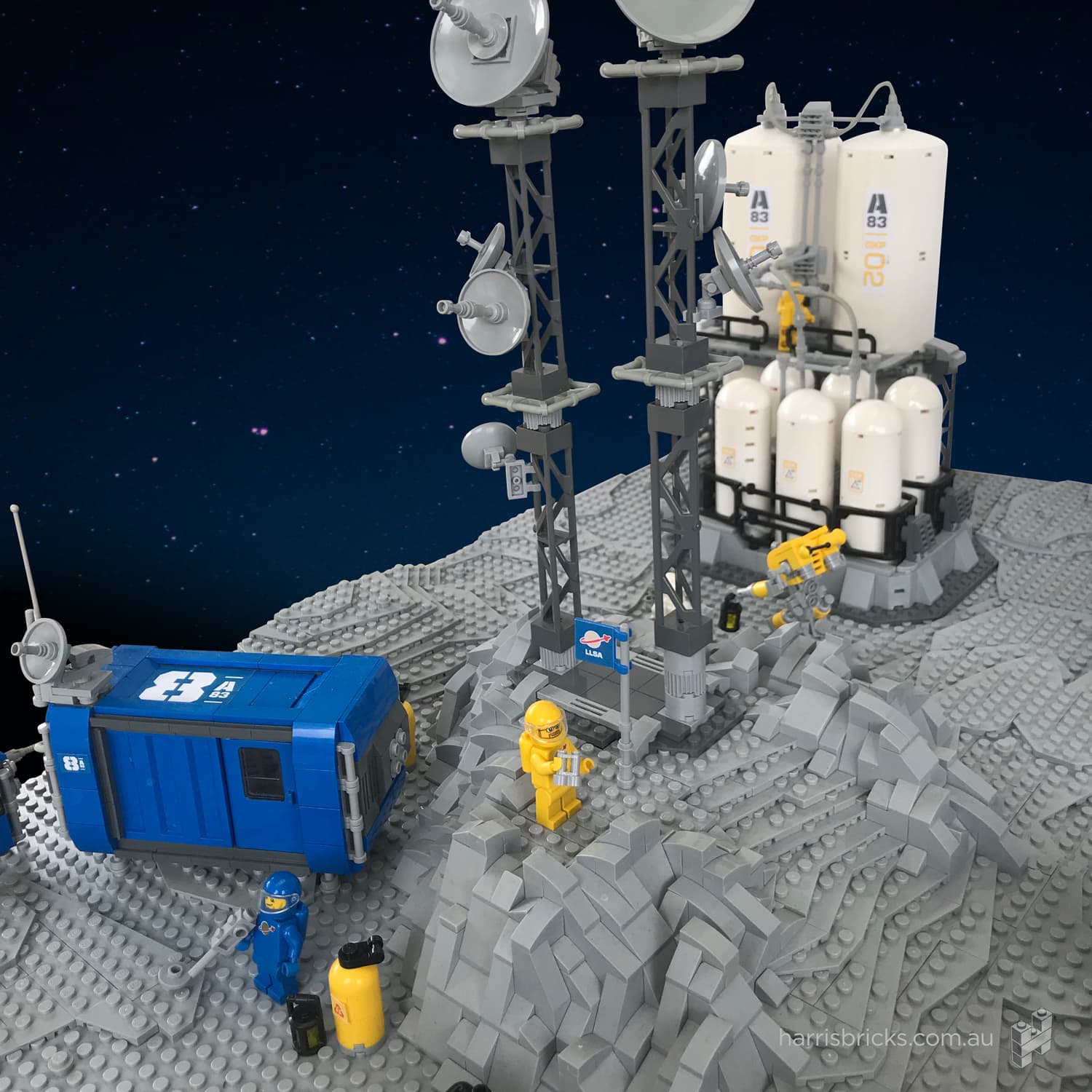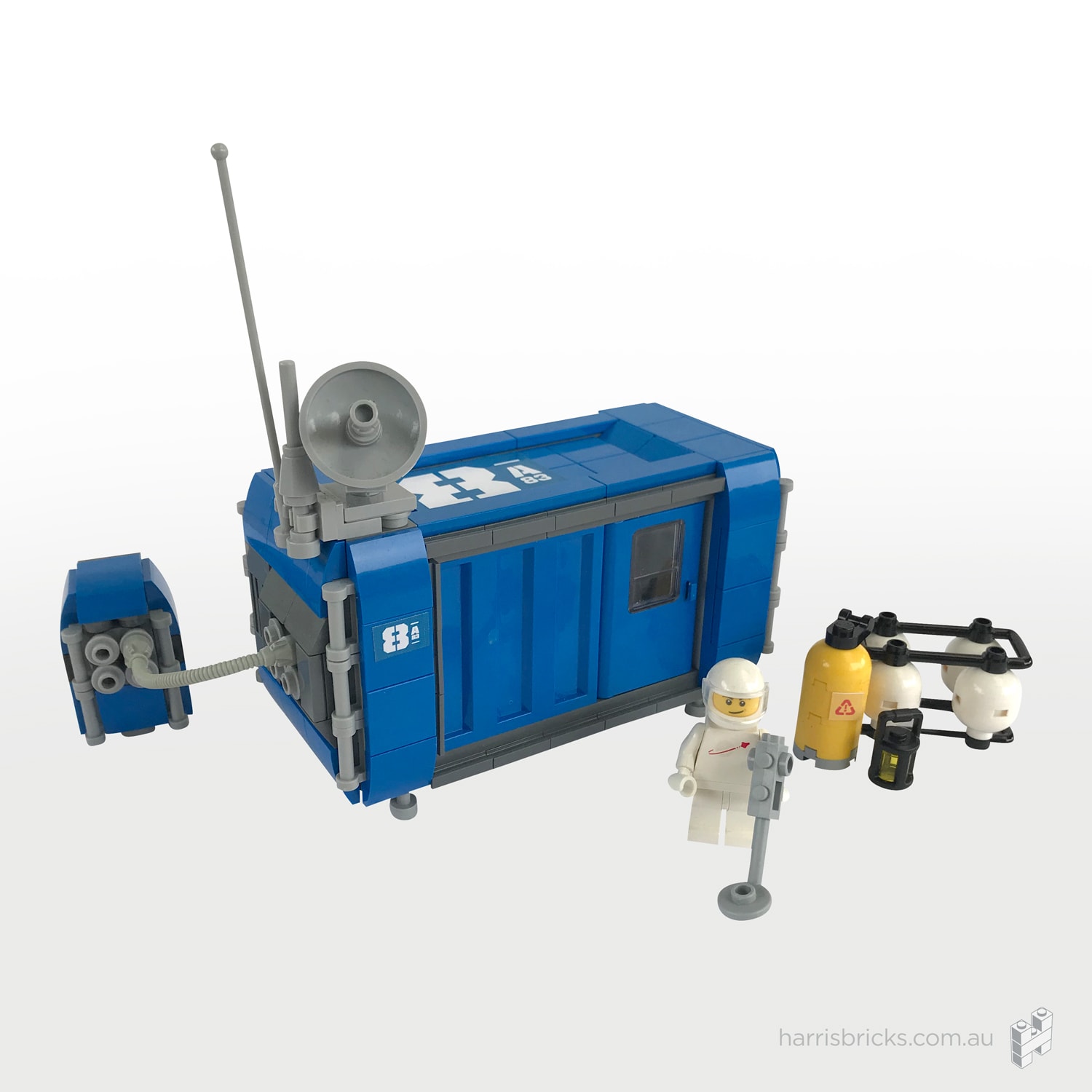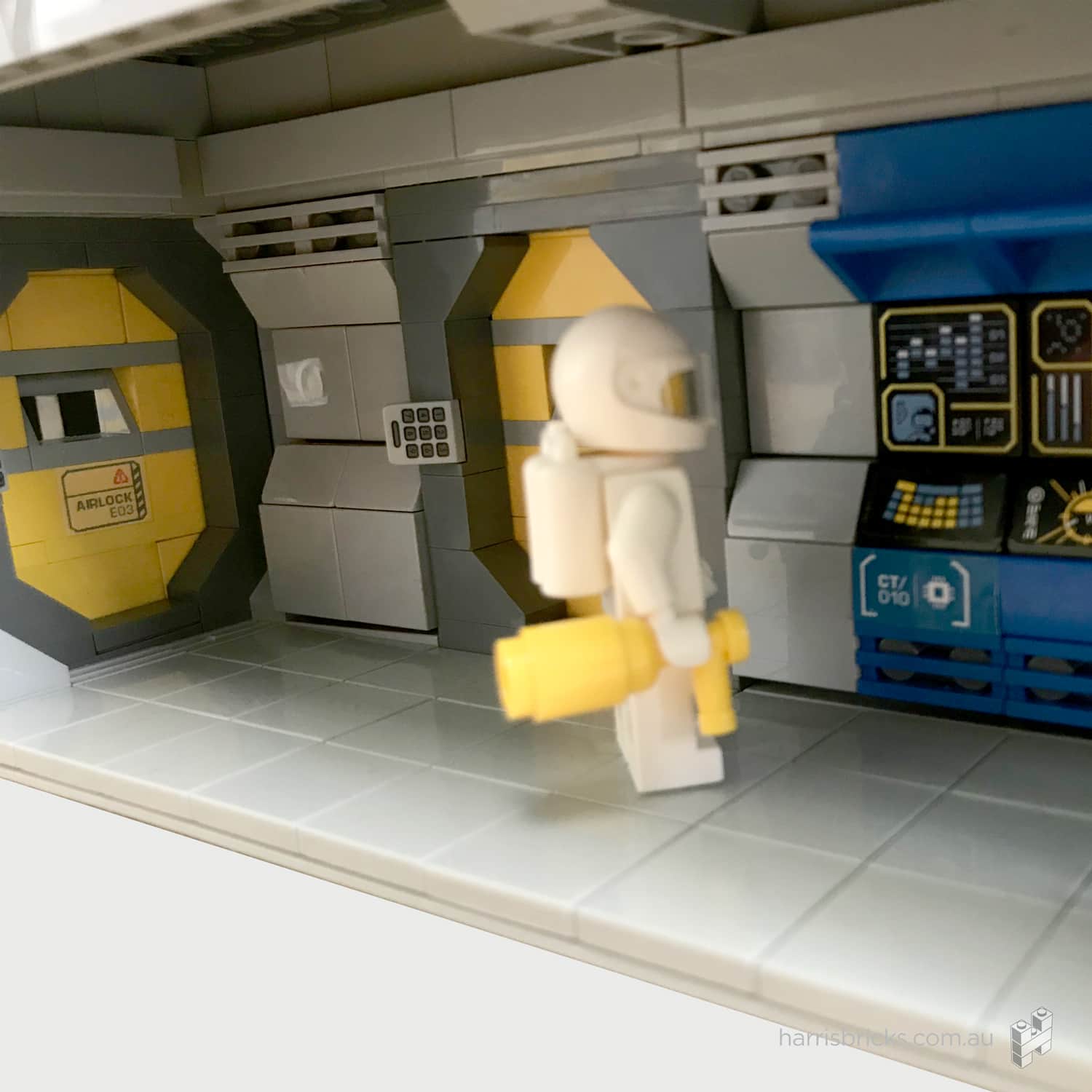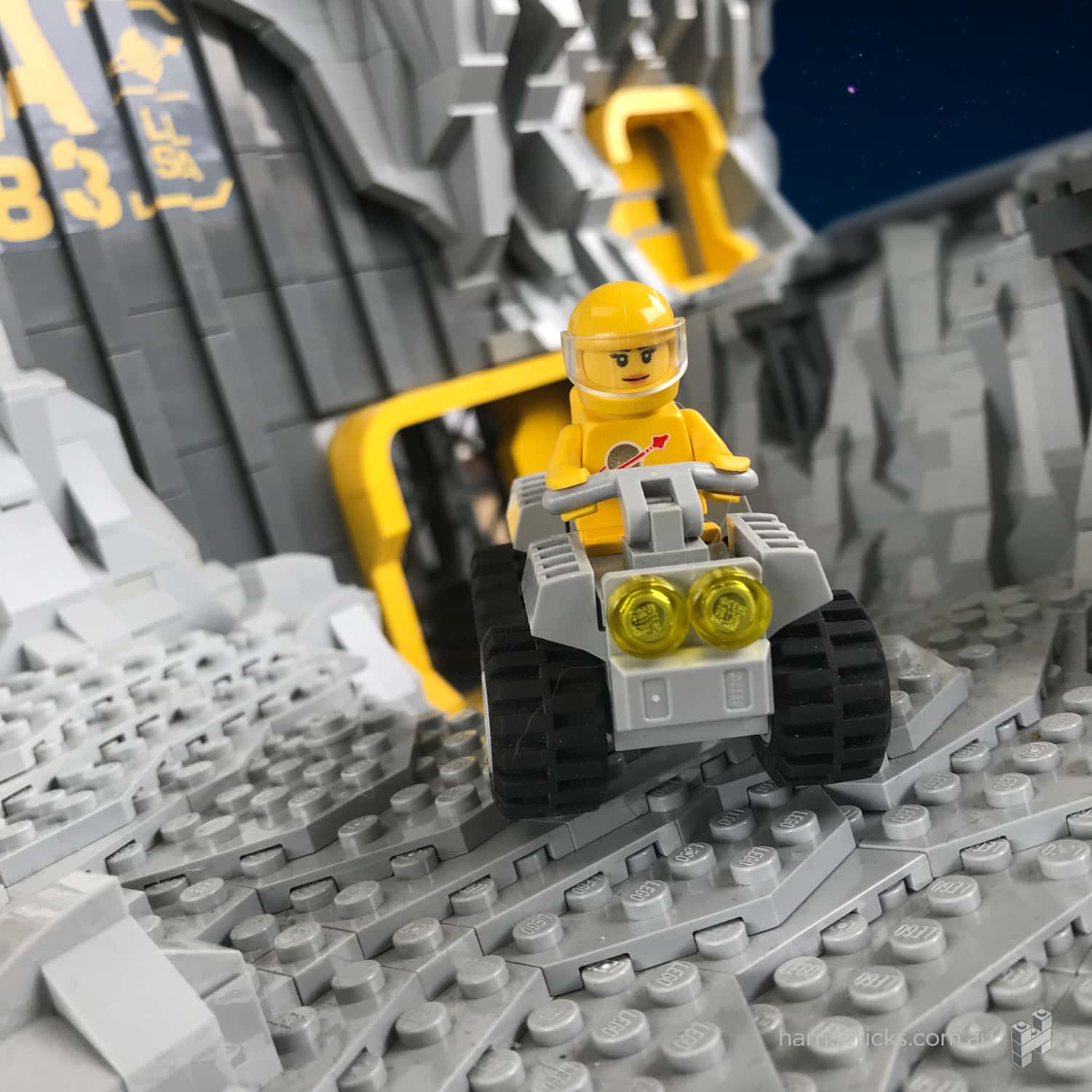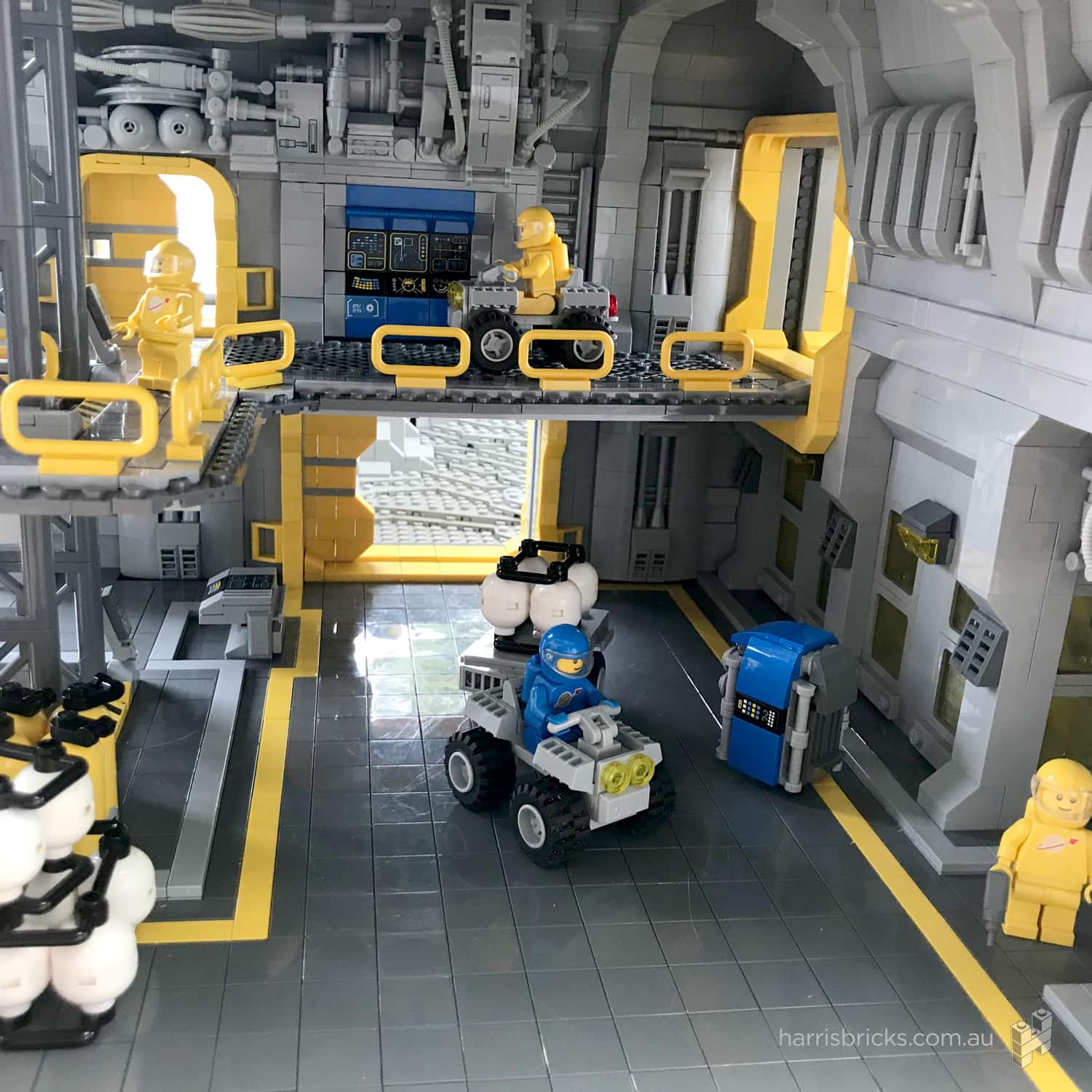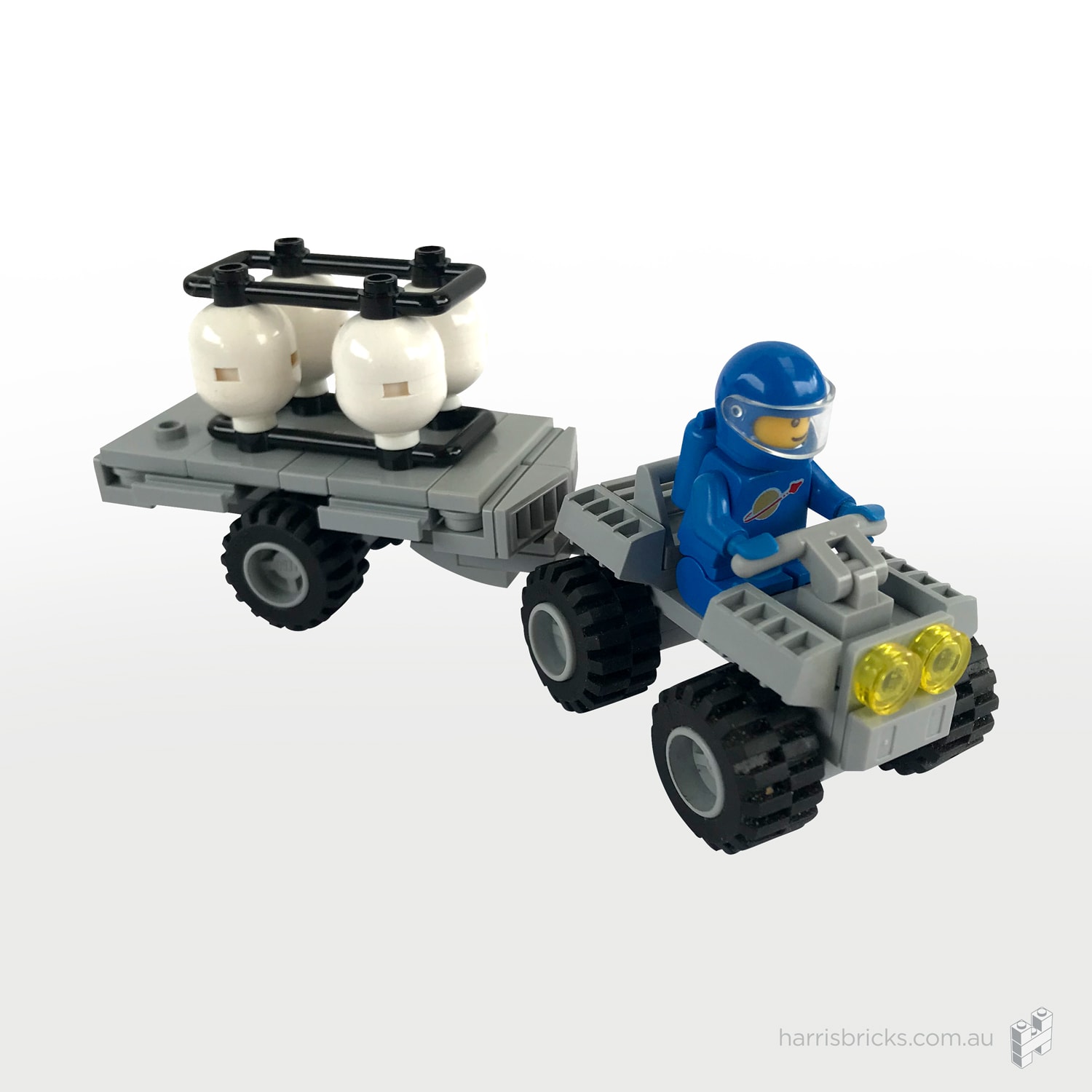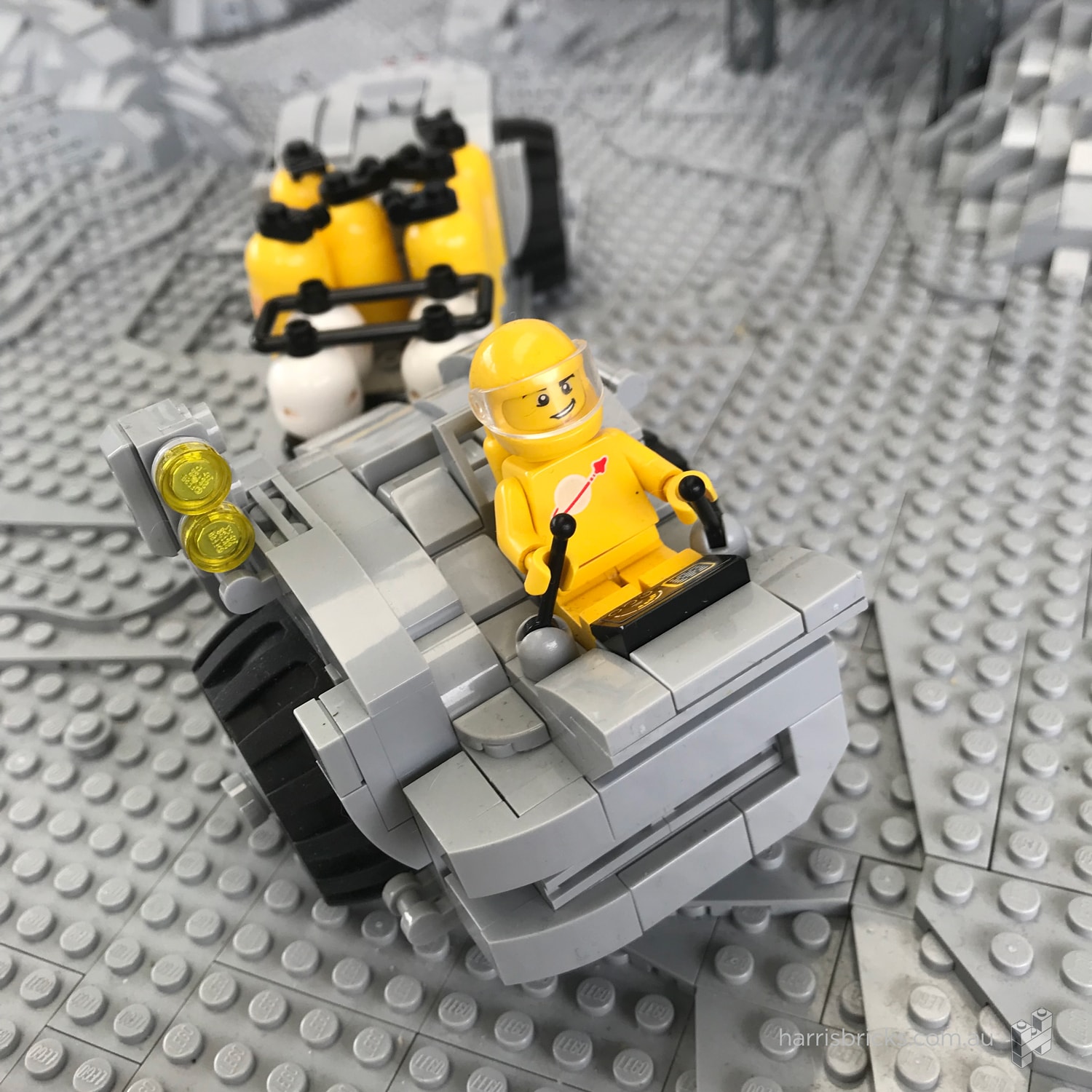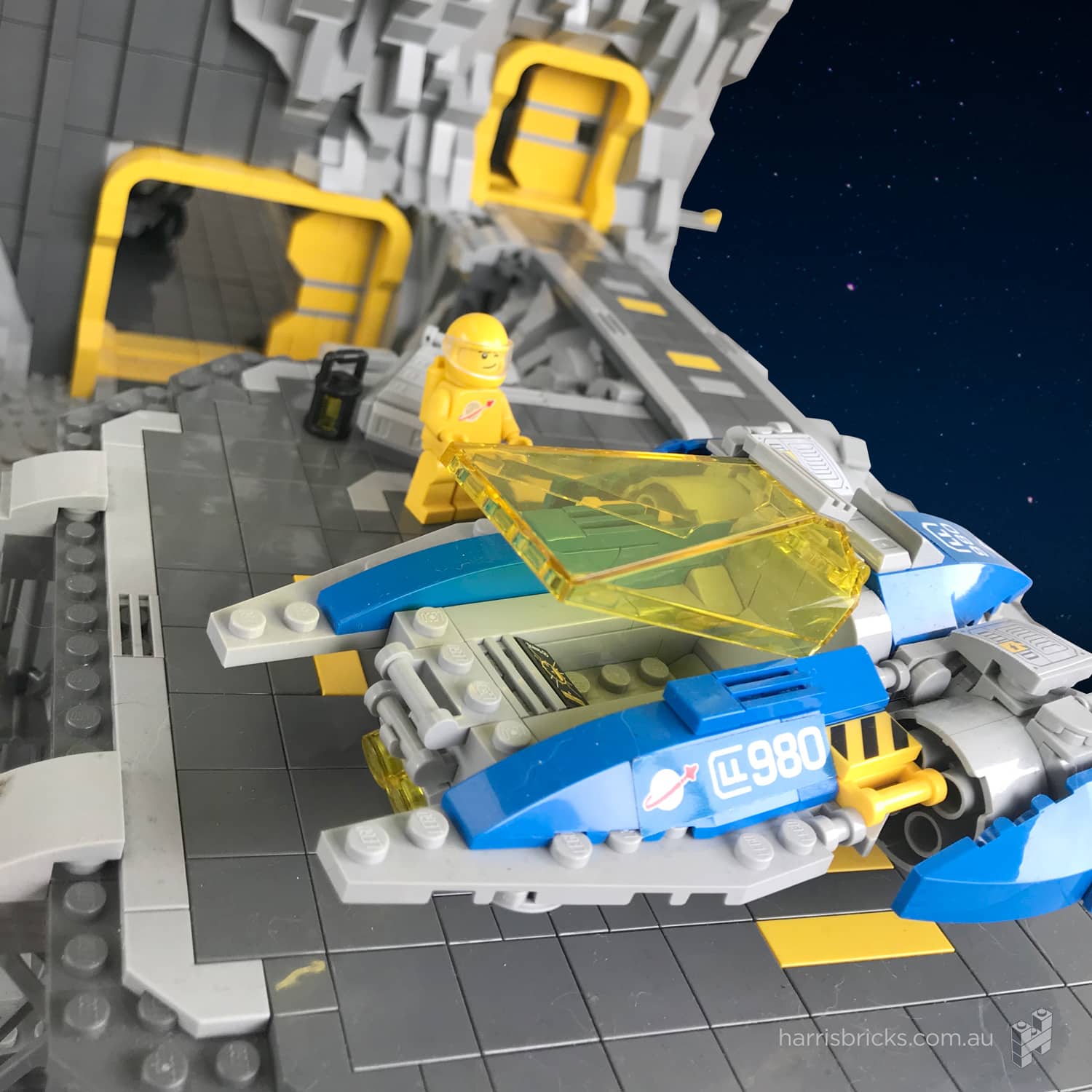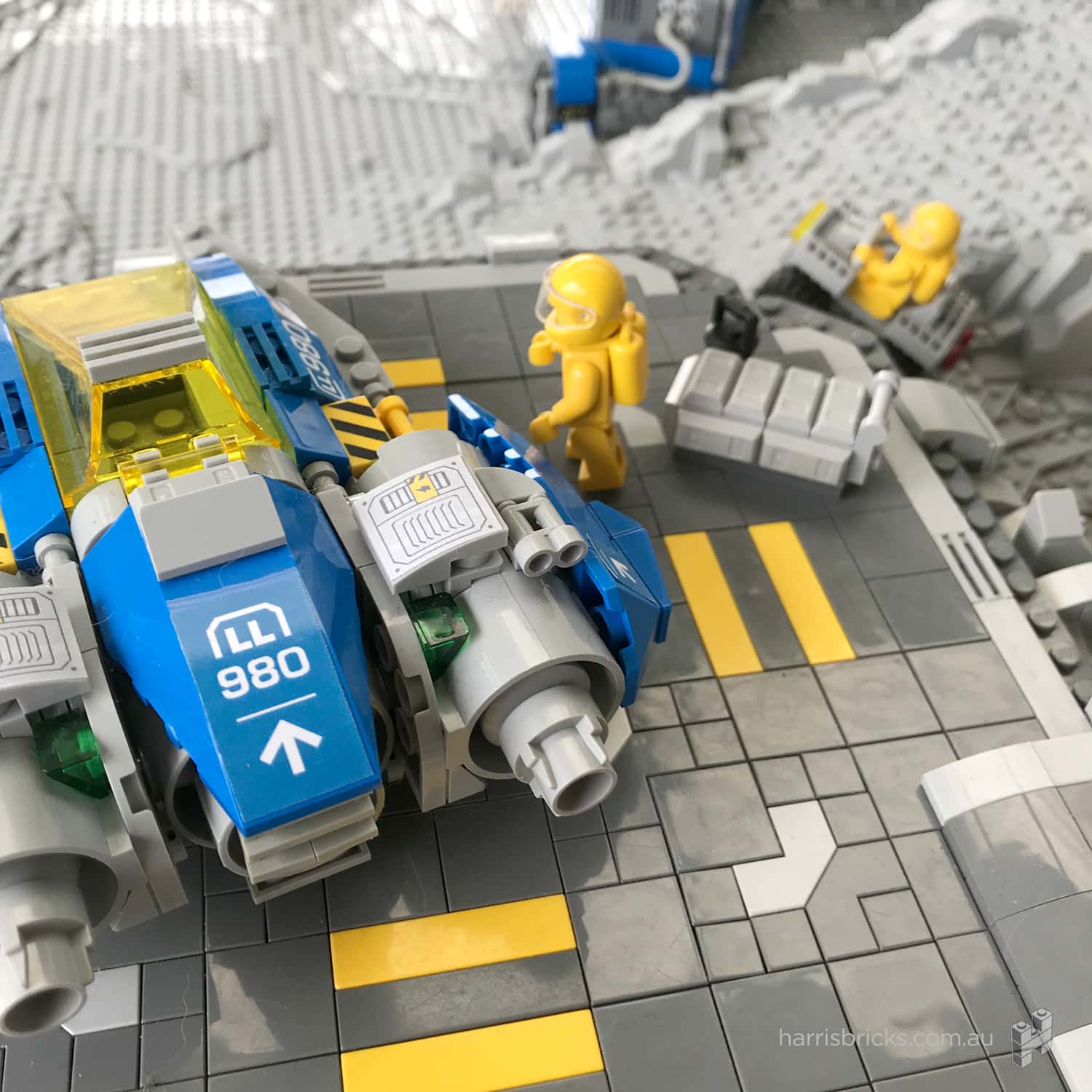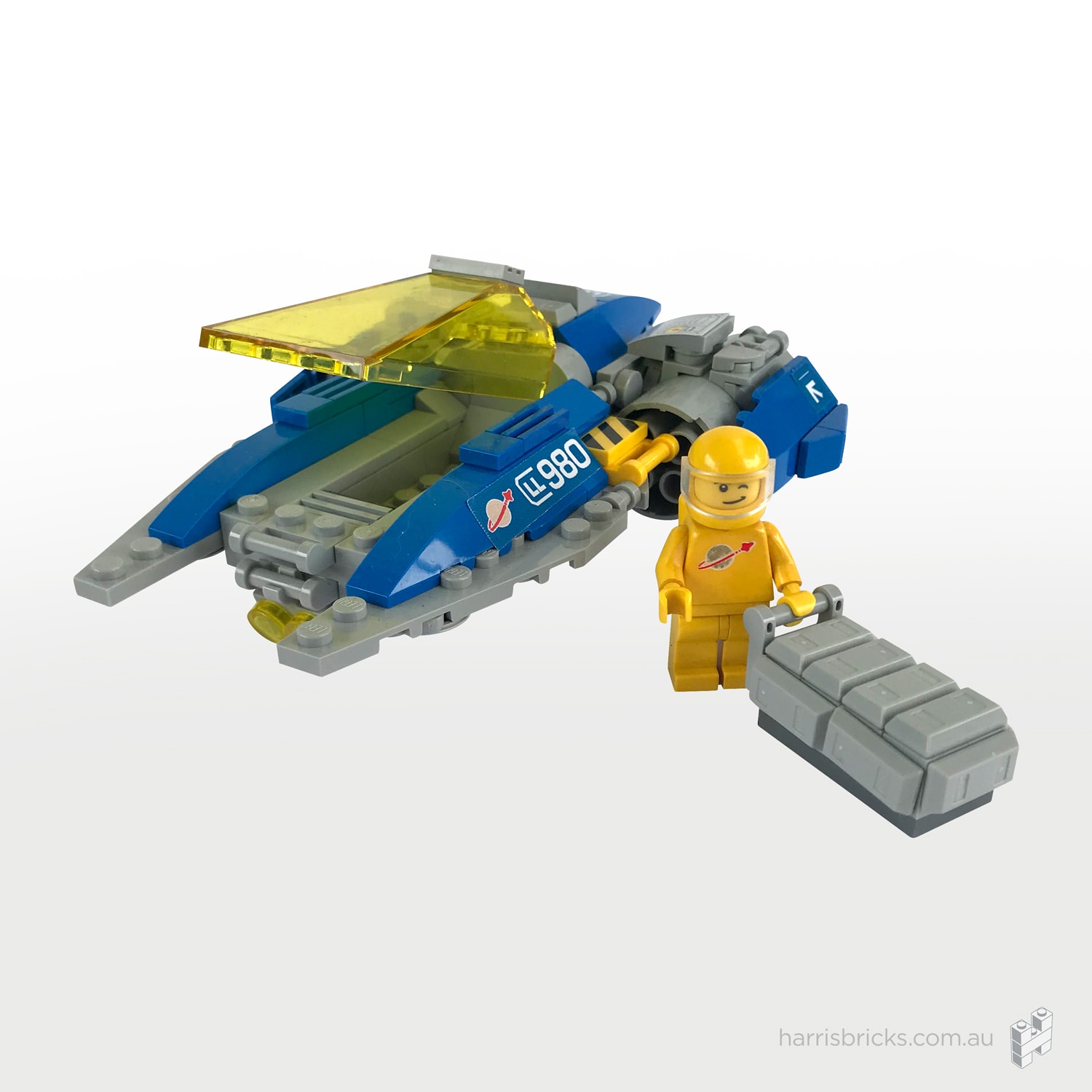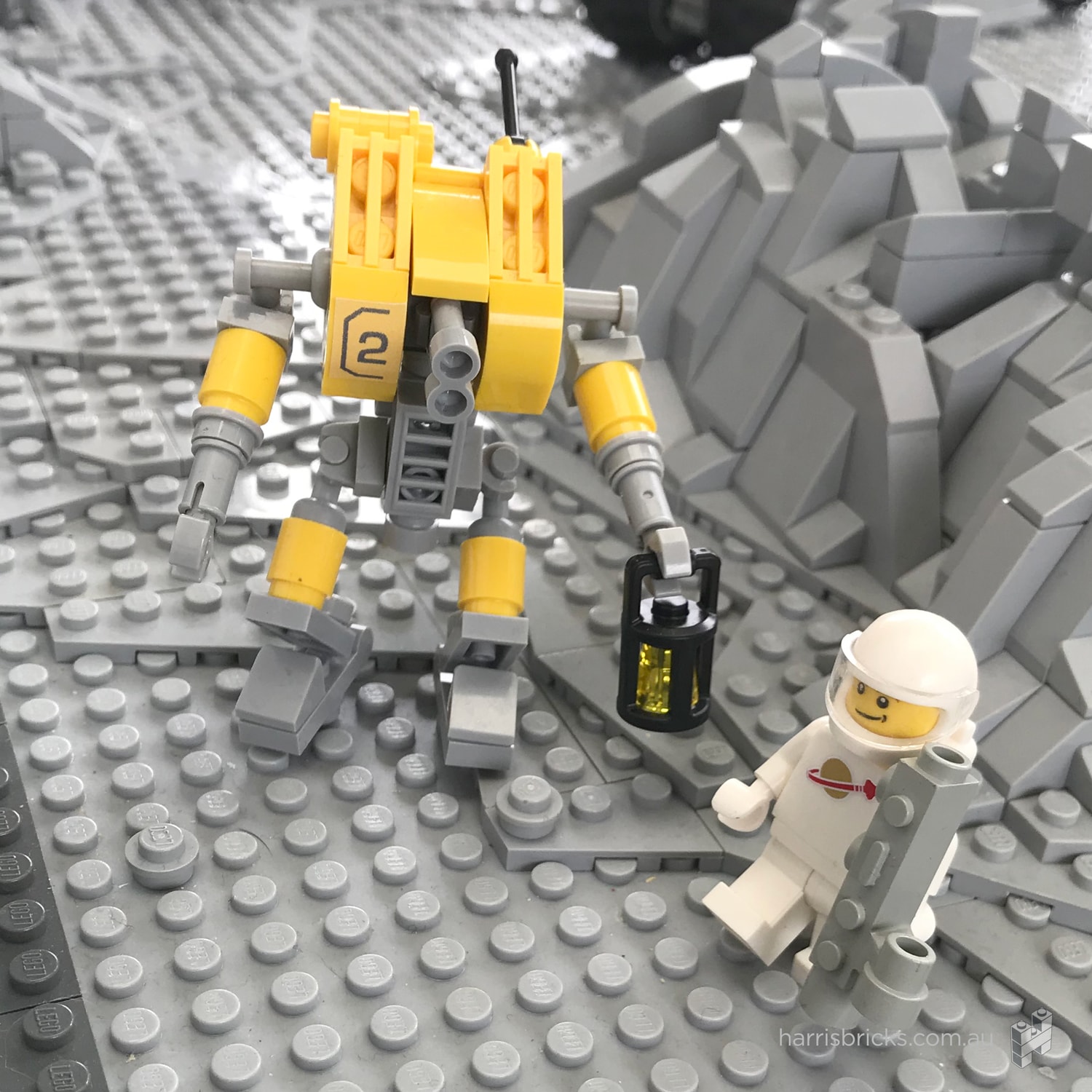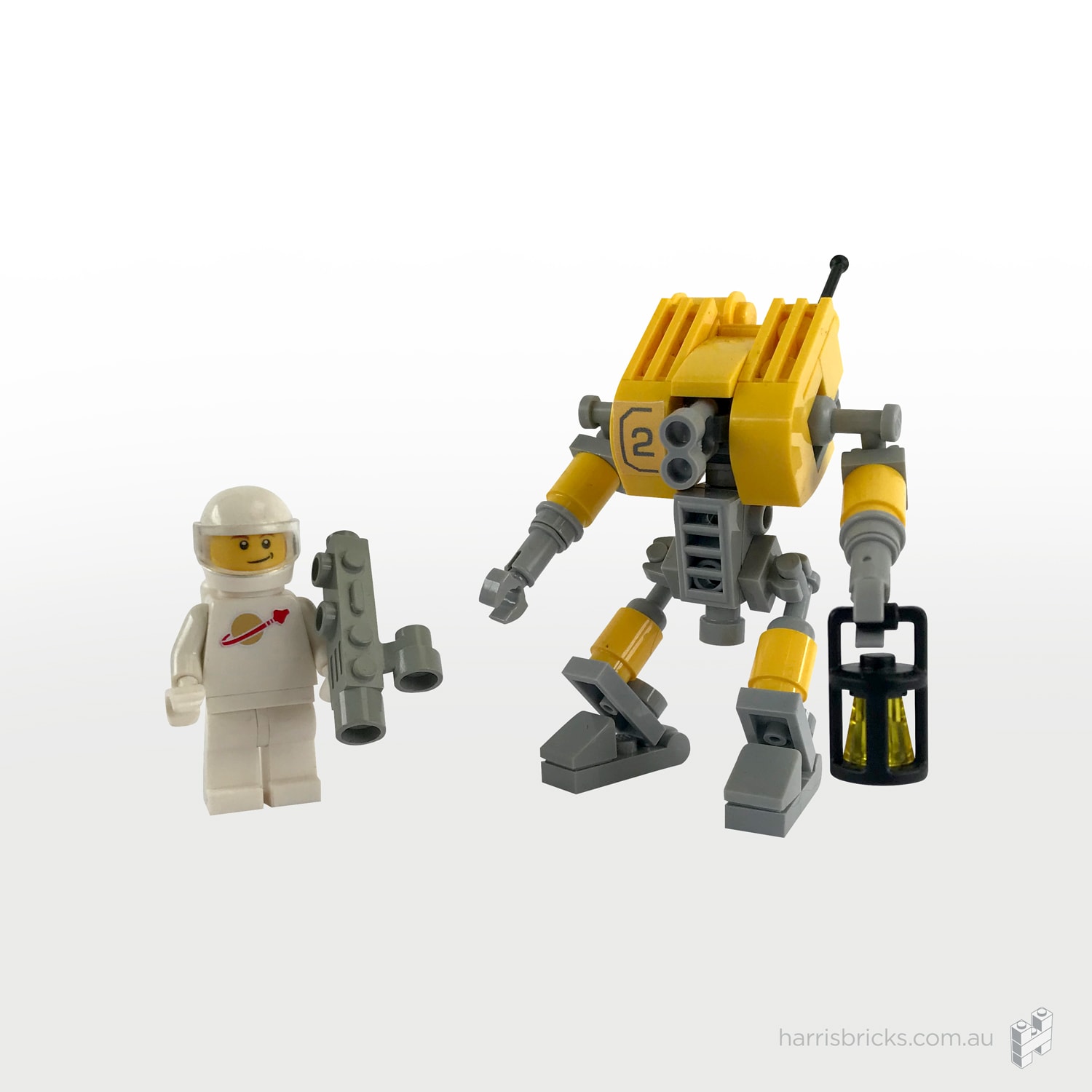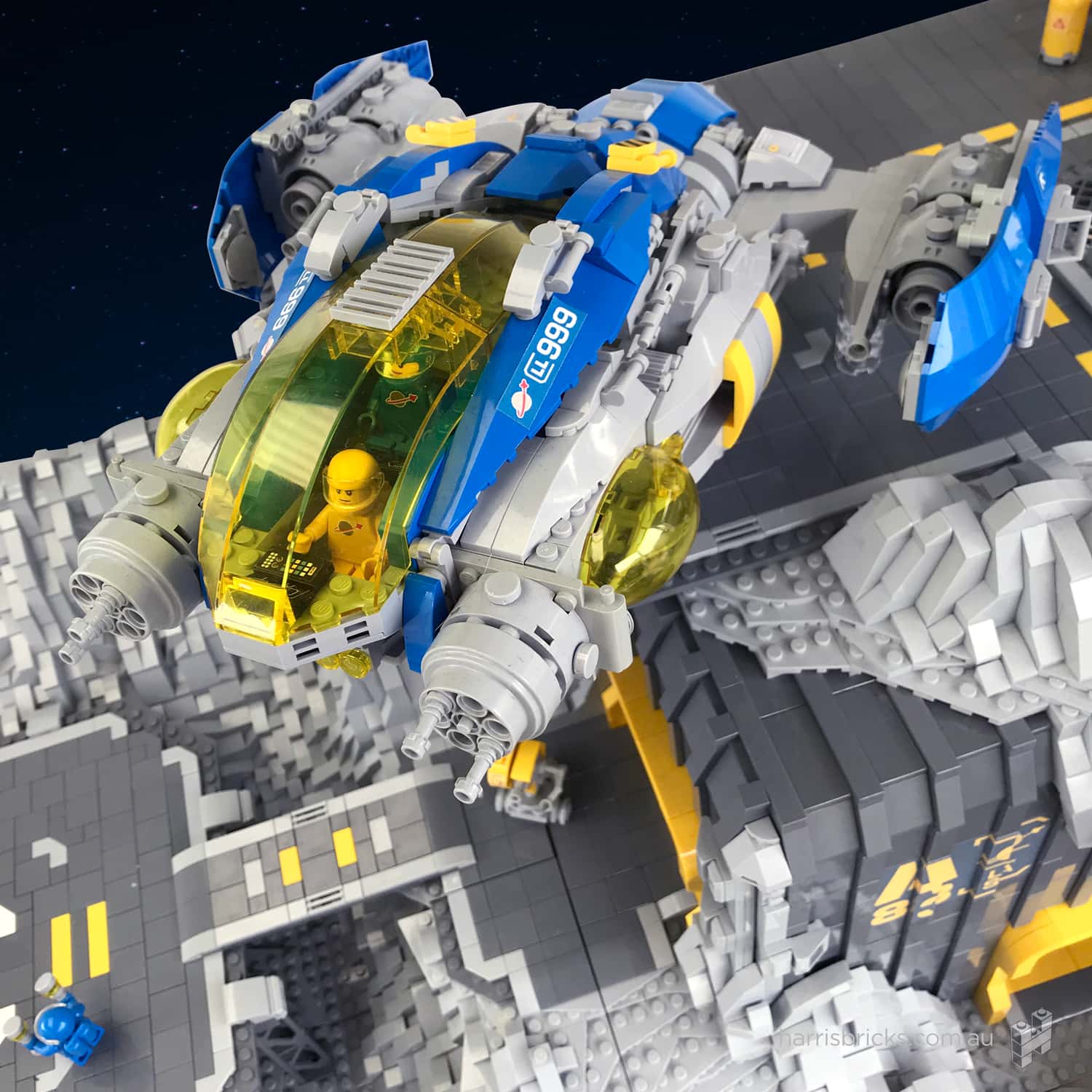 This build is a Neo-Classic Space base inspired by Classic Space LEGO from the 80s but using the range of pieces and building techniques now available.
Growing up in the eighties and nineties means that I have fond memories of the LEGO sets from that time, Classic Castle and Space would have to be my favourites. I personally didn't have a lot of Classic Space sets when I was younger but I have always loved them and their limited colour palette appeals to the graphic designer in me and their retro tech aesthetic speaks to my love of old-school science fiction.
In designing and building my Neo-Classic Space base I set out to honour the range and play options available in those original Classic Space sets. I have reimagined several must-have elements from the classic space sets including a range of ship sizes and types, small one person rovers, movable blue lab pods, light grey terrain (I had more fun with the terrain than I expected!), handy robot assistants, and a lot of satellite dishes.
You may be aware that there are established 'rules' for Neo-Classic Space builds, but I disagreed with some of them so I used my best judgement as to how to apply them in my build.
My base is named A-83 after my younger brother Adam (he was born in 1983 at the pinnacle of the Classic Space era) who sadly passed away at the age of 18 in 2001. Together with my sister Sarah, Adam and I spent countless weekends sprawled out on the loungeroom floor playing with our LEGO when we were growing up and blue Classic Space minifigures (and classic police minifigures for that matter) remind me of Adam to this day.
You can see some more detailed photos of the two larger ships, LL-999 Explorer and LL-997 Viper here.
I created a range of custom stickers for all the signage of the base as well as a set of 6 custom printed pieces for computer screens. The aim was to create graphics that echo the original LEGO printed parts from the Classic Space sets as well as the classic Seventies and Eighties science fiction vernacular. The printed pieces were expertly printed by Edd at BrickSanity in the UK. If you would like to get your hands on my sticker artwork so you can print your own, you can do so here. If you are interested in purchasing my computer screen designs as printed sticker sheets, you can do here.
Built: 2018
Theme: Neo-Classic Space
Exhibited: Bendi-Con 2018, Brickvention 2019, Bendigo Bricks 2019, Queenscliffe Bricks 2019, The Seymour Show 2019, Bendigo Agricultural Show 2019. I also presented a talk about this build at Paredes de Coura Fan Weekend 2021.
This build has now been retired.