In my previous post I mentioned that this year the Brixpo Committee had encouraged exhibitors to give small tokens to builds that they thought had merit and discussed the builds that I chose to give tokens to myself, but in this post I want to thank the exhibitors who gave my build a token.
Here is a photo of most of the tokens that my Ice Station Icarus build received at Brixpo 2023. One token is not pictured as it was stolen off my table, it is quite funny actually as the token that was stolen was a custom vinyl cut sticker made by my wife, Kara.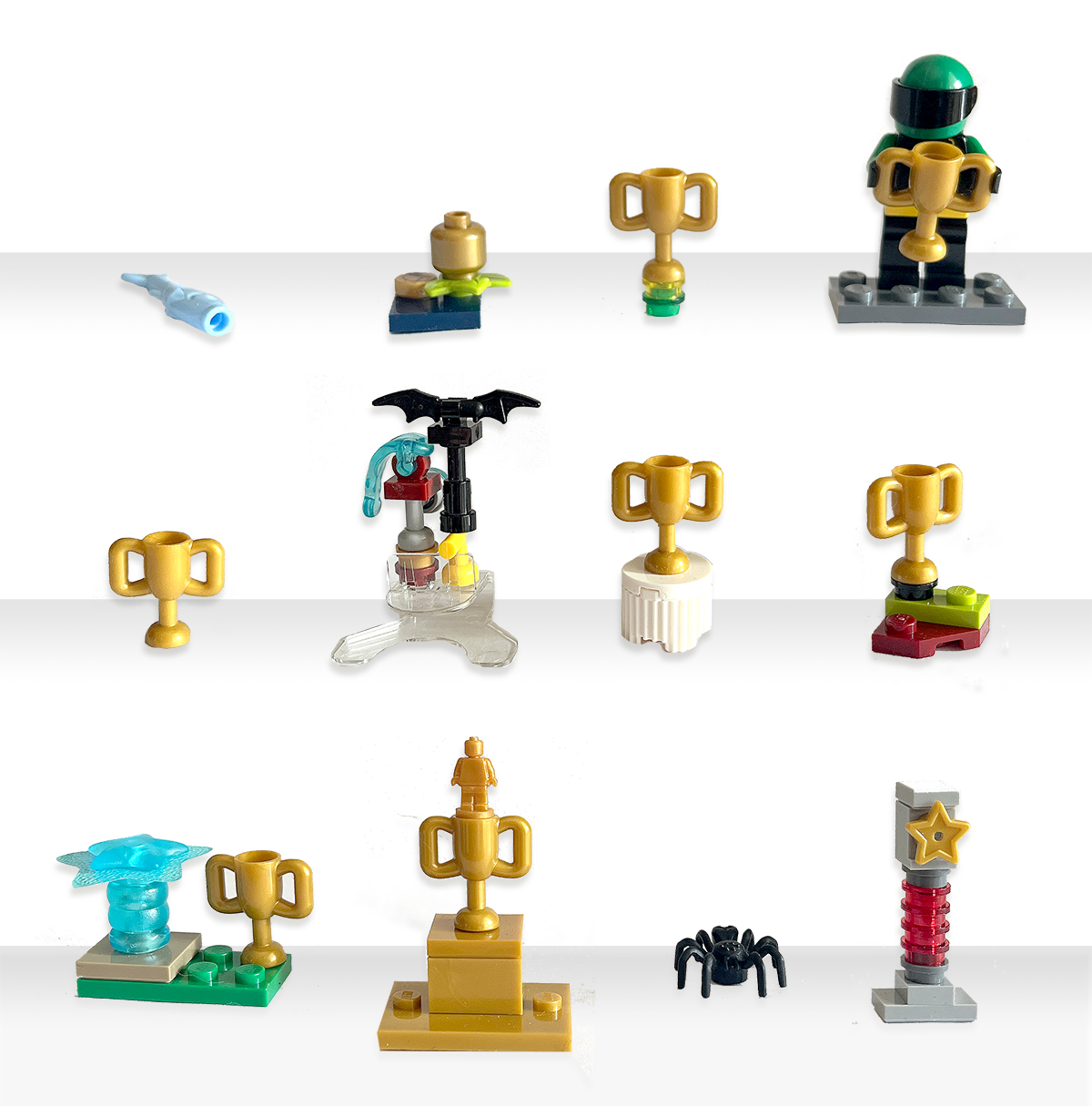 I was pretty impressed by the range of different styles of exhibitor tokens, and whilst my build mainly received brick built tokens, I also saw other sticker tokens as well as cards and even some awesome hand-drawn paper tokens. Such an amazing range of creativity! I hope that the trend of awarding exhibitor tokens continues at other Australian shows. I will definitely be doing my bit.
If you are one of the exhibitors that took the time to build and leave a token with my build I want to thank you, it means a lot to know that you appreciated my build. I just wish I knew who each token was from so I could thank you individually.
I was able to identify two of the tokens, one as being from Richard at The Rambling Brick and one from Linda & Stuart, so thank you to those people!